W Train and Defend
Train Confidently. Effectively Defend.
The W Train & Defend Ammunition System is a Straight Forward Solution for New Shooters
For new shooters interested in becoming more proficient with training and personal defense ammunition, the W Train & Defend System is an excellent choice. This ballistically-matched ammunition pairs range ready TRAIN (T) rounds with threat-stopping, technology driven DEFEND (D) rounds. The Train rounds future lead-free primers and the Defend rounds are bonded for maximum threat-stopping power and personal defense situations. Both the Train and Defend rounds are also designed for less felt recoil.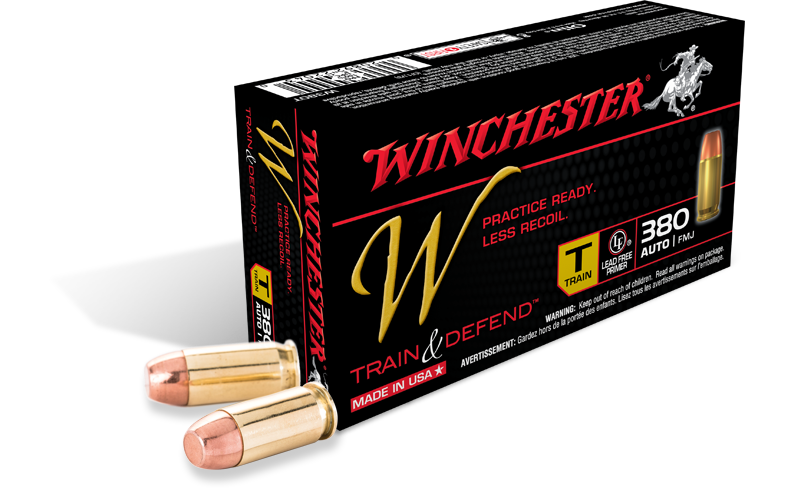 Advanced performance bonded personal defense rounds provide maximum threat stopping power with less recoil.
Designed for concealed carry and home defense.
Ammunition
0 Items
Cartridge
Bullet
Weight
Bullet
Type
Muzzle
Velocity
Muzzle
Energy
Rounds
Per Box
Usage
Symbol
Brand
View more
Bullet Type:
Bonded Jacketed Hollow Point
View more
Bullet Type:
Bonded Jacketed Hollow Point
View more
Cartridge:
40 Smith & Wesson
Bullet Type:
Bonded Jacketed Hollow Point
View more
Cartridge:
40 Smith & Wesson
Bullet Type:
Full Metal Jacket
View more
Bullet Type:
Bonded Jacketed Hollow Point
View more
Bullet Type:
Bonded Jacketed Hollow Point