WWII Victory Series
All Honor to Those Who Served
Winchester Introduces its WWII Victory Series Ammunition, a One-of-a-Kind Collectible
Winchester pays honor to the anniversary of World War II with its Victory Series ammunition, specially packaged in collector's cartons and wood boxes. All ammunition as part of the series will also include special head stamps and period correct load specifications.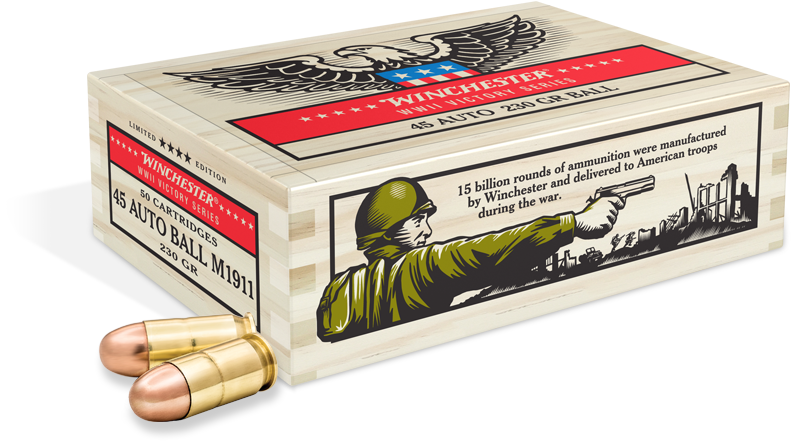 Ammunition
0 Items
Cartridge
Bullet
Weight
Bullet
Type
Rounds
Per Box
Symbol
Ballistic
Coeff
Muzzle
Velocity
Muzzle
Energy
Usage
Important Product Warning and Recall Notice
Winchester is recalling three (3) lots of 38 Special 130 Grain Full Metal Jacket centerfire ammunition.
Learn More About the USA38SPVP Recall
0
Compare Products
Products Compared
Overview
Cartridge
Bullet
Weight
Bullet
Type
Rounds
Per Box
Symbol
Brand
Ballistic Coeff
Usage
Velocity
Energy
Trajectory Short Range
Trajectory Long Range