Slug Guns – They've Come A Long Way by Melissa Bachman
As a kid, most of my hunting was done in central Minnesota where slugs were the only legal way to shoot deer. Many other states still continue this rule including Illinois, Iowa, among others.
I didn't start off at 12 years old with a rifle, I had a 20-gauge slug gun. I quickly grew very fond of shooting slugs. Although many people can look at them as a hindrance because they can't shoot as far as a rifle, there are tons of benefits as well. I recently did a hunt in Montana where I chose to bring a slug gun when a rifle was an option. I had hunted on the Powder River in the past and knew what type of setup we'd be looking at.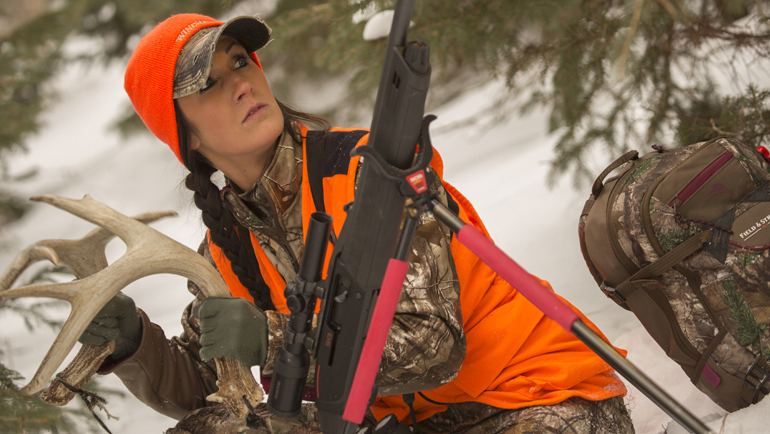 Melissa Bachman
With a degree in broadcast journalism, Melissa set sights on a career in the outdoors. Traveling over 300 days a year to shoot for Winchester Deadly Passion, Bachman considers this her "dream job." With a love for children, industry trade shows and the great outdoors, she films around the world for her adrenaline-pumped series.