Choosing the Best Caliber for New Shooters
Determining the best caliber for a new shooter is a question I'm often asked so I've put a lot of thought into this.
There are several factors to take into account, but some great options regardless.

350 Legend
Most of your shots should be 200-yards and in…and be hunting primarily deer (pigs, too) when shooting the 350 Legend. This is the fastest straight walled hunting cartridge ever made. It has less recoil than a 223, but with incredible knockdown power. I've shot several whitetails and mule deer with this round and absolutely love it. This is our number one choice for the kids in our family as most of our shots are inside 200-yards. Think of it as a modern day 30-30. The good thing about this is most places have 350 Legend ammo, so that's a bonus! Winchester Repeating Arms makes the 350 Legend in an XPR which is a great gun and very affordable.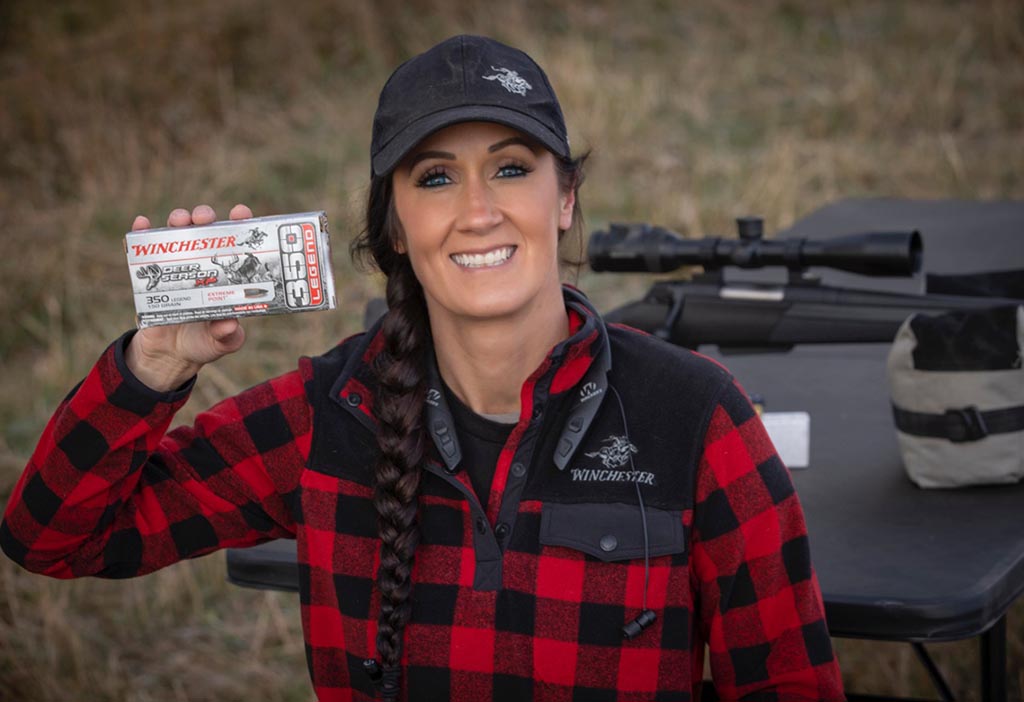 243
Another option for deer sized animals and below is a 243. This is a great option because of the minimal recoil but this can work well from everything from deer to coyotes and is also a very good longer range option. Winchester has the Deer Season XP which works well for deer in a 95-grain Extreme Point. This round is made specifically for taking down deer and works incredible. If you're into predator hunting, this is also a great caliber and Winchester offers a 58-grain 243 in the Varmint X.
6.5 Creedmoor
The 6.5 Creedmoor is a perfect option for hunters who want the versatility to take down a variety of big game and have long range performance. I absolutely love the new Winchester XPR Renegade in the 6.5 Creedmoor. As far as ammunition, Winchester offers the 6.5 Credmoor in 142-grain Expedition Big Game Long Range. The recoil from a 6.5 is a little more than the other two options, but is still very manageable. For deer hunting, I use Deer Season XP in 125-grain Extreme Point. If someone is looking for one gun to do it all, this would be my number one recommendation.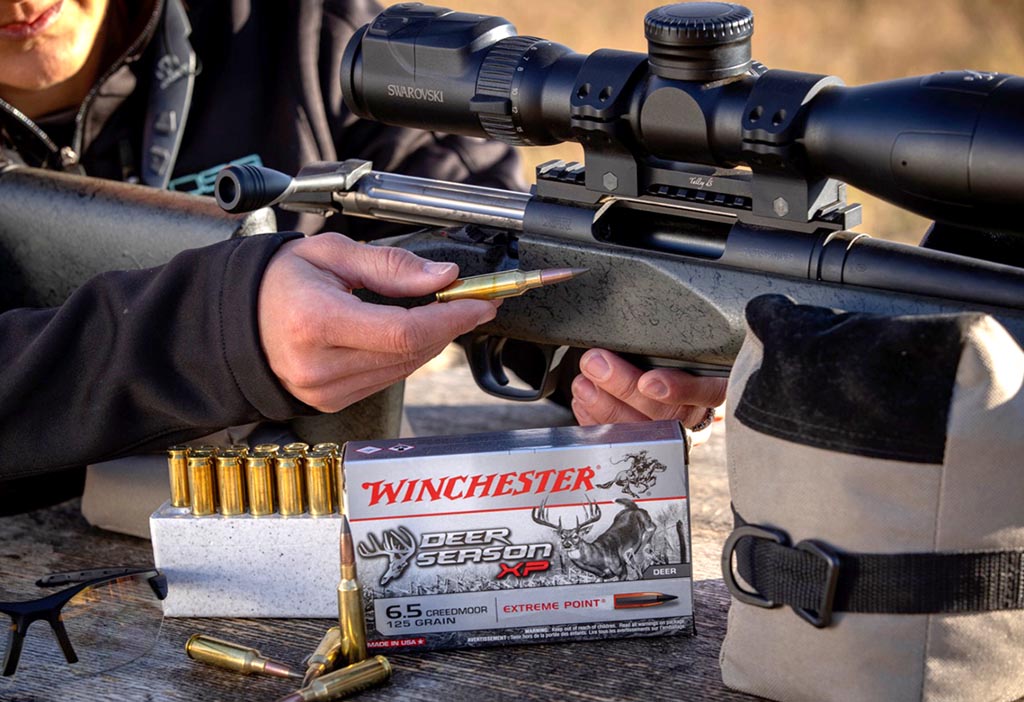 With every caliber option another thing to look into would be getting a suppressor. Many of the guns now come suppressor ready so the barrels is threaded. If you have an older gun you can always get it threaded but it's really worth it. Two things a suppressor helps out with is the loud noise and recoil. In my experience these the two things most new shooters are most afraid of. So, if you can remove these and give them another layer of hearing protection it is super helpful.
It's important to make a shooting experience fun from the very start. When taking out a new shooter, I always recommend to shoot the gun first for them. This way they can watch you shoot it and know exactly what to expect. Make sure to ask if they have any questions and remind them there is no such thing a dumb question.
Melissa Bachman
With a degree in broadcast journalism, Melissa set sights on a career in the outdoors. Traveling over 300 days a year to shoot for Winchester Deadly Passion, Bachman considers this her "dream job." With a love for children, industry trade shows and the great outdoors, she films around the world for her adrenaline-pumped series.