Ranges are staffed with skilled professionals and instructors who can offer new shooters advice on the basic skills and rules of safe gun handling. If you're looking for a range, search our comprehensive directory to find a location near you.

WhereToShoot is the internet's most comprehensive listing of gun ranges. Managed by the NSSF, this interactive map is updated frequently with range listings for every state. If you own a firing range or gun club and want to attract more customers, the NSSF encourages you to enter or update your range information free of charge at their website,
WhereToShoot.org
.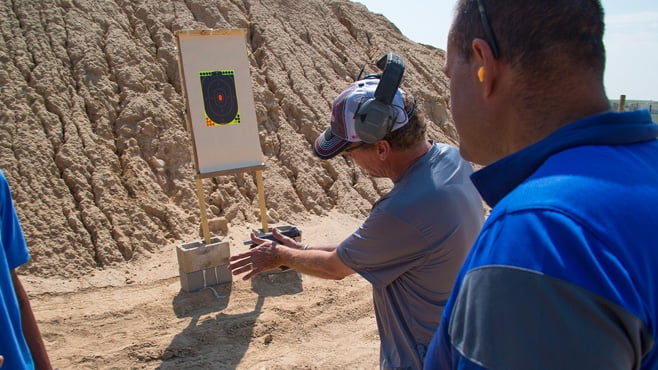 Visiting a range is a fun and thrilling experience. Following good range etiquette will make it even more enjoyable and should be a key part of any visit. Before stepping foot in a facility, take the time to not only research their rules, but learn the unspoken rules of range etiquette with our helpful tips.
Read More

If you're one of the millions of new gun owners looking for ways to get the most of this activity, you've come to the right place. Winchester can help you on your journey with expert advice and empowering recommendations designed for new shooters.