Winchester Expedition Big Game - A Heavy Hitter For Big Game
Moose Season is what I look forward to every year.
Moose Season is what I look forward to every year. For our family, a full freezer of red meat is depended upon. During the September season, hunters in Alaska who are on a 10-day hunt will get one great opportunity at a legal bull. Sometimes, however, not at all.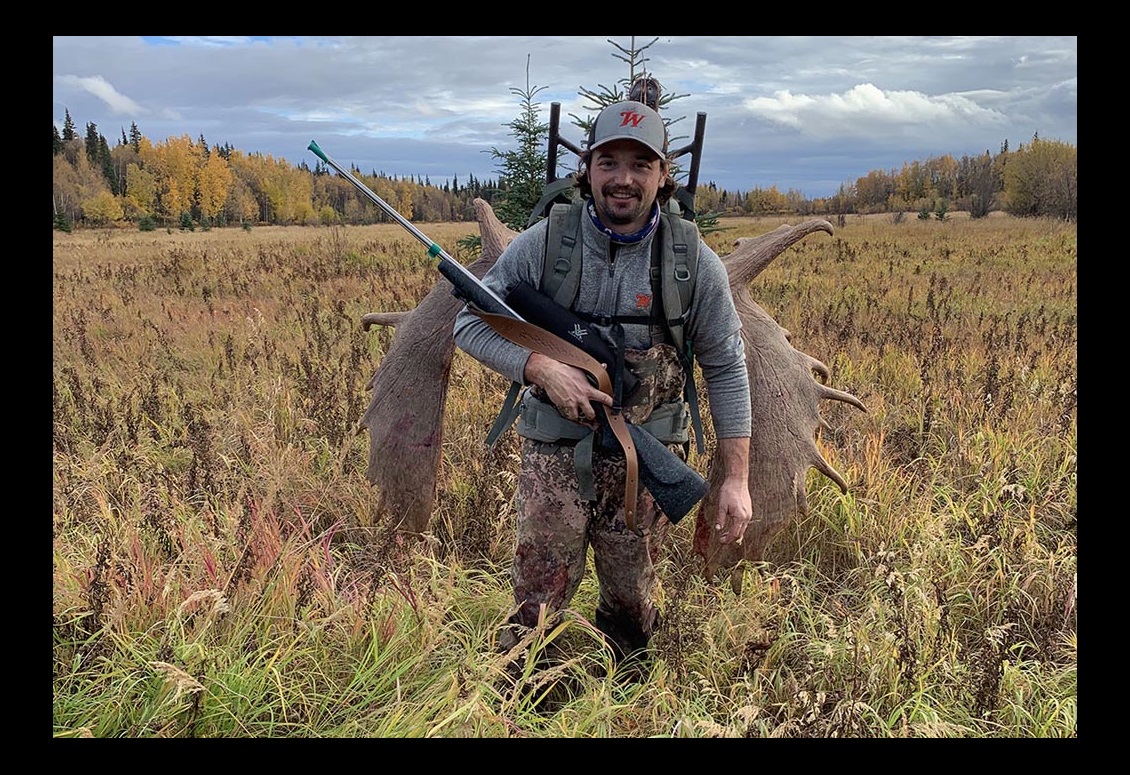 The golden rule of touching the trigger on a swamp dwelling brute is to do all you can to shoot him within a mile from transportation. Against my better judgment, that rule doesn't always apply. I believe if you have the strength and mental fortitude, a bull that is two miles away is certainly attainable. All that being said, when you decide to pull the trigger, the saying goes, "The work begins."

I like hard work and enjoy the endeavor to preserver. When hunting moose, a hunter better have the right caliber and ammunition combo to ensure the bruin goes down and doesn't turn a 1-2 mile pack out into a 3 mile death march nightmare. I've been part of long pack-outs, and incredibly short ones. Ranging from 7 yards to 7 miles, some on the river bank, and some in the mountains. Not all go perfectly as planned, which is why you want the right caliber for the job.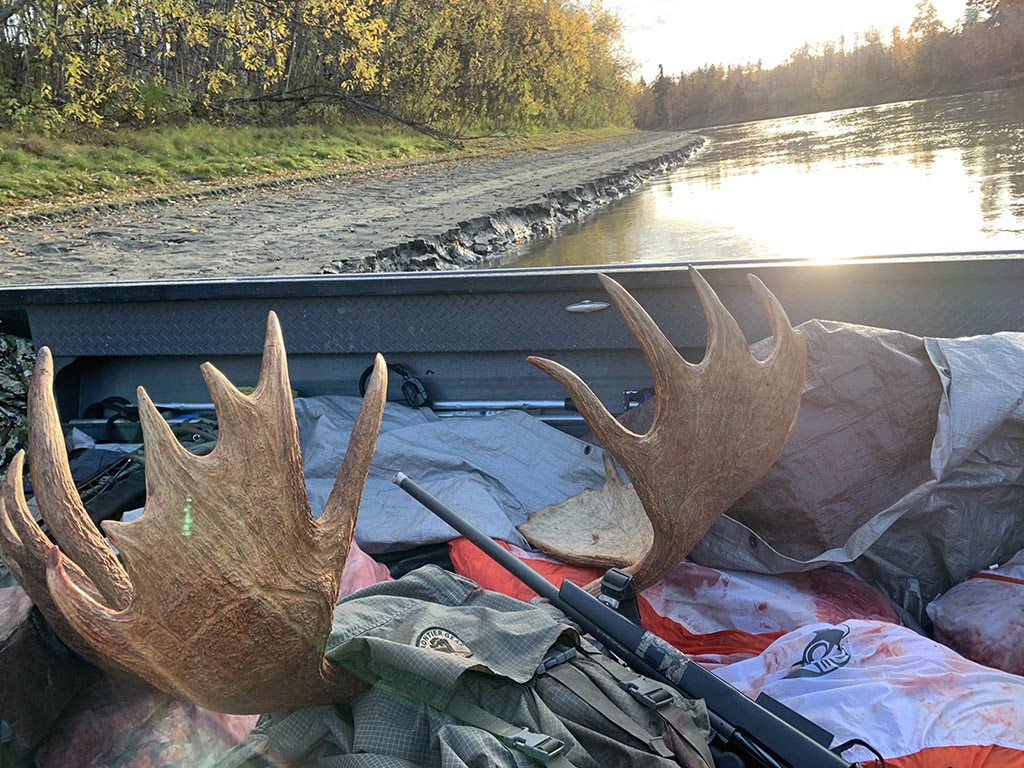 Hunting from a riverboat is an excellent way to make short work of a mountain of meat. This past fall my group of friends took five bulls in three days. The pack-outs were short and sweet ranging from 7 yards on the river bank to half a mile in the field of dreams. Four of us had 300WM's loaded up with Expedition Big Game Long Range 190Gr. The woman on our trip took her first bull with the same ammo (EXBGLR 190GR) although chambered in 30-06 Springfield. She was toting a KUIU wrapped XPR. The other Winchester rifles on the trip were all 300 WM's rifles, one Model 70 EWSS, and the others XPR's. It's safe to say the Winchester Magnums were very effective, none of the moose traveled over a hundred yards.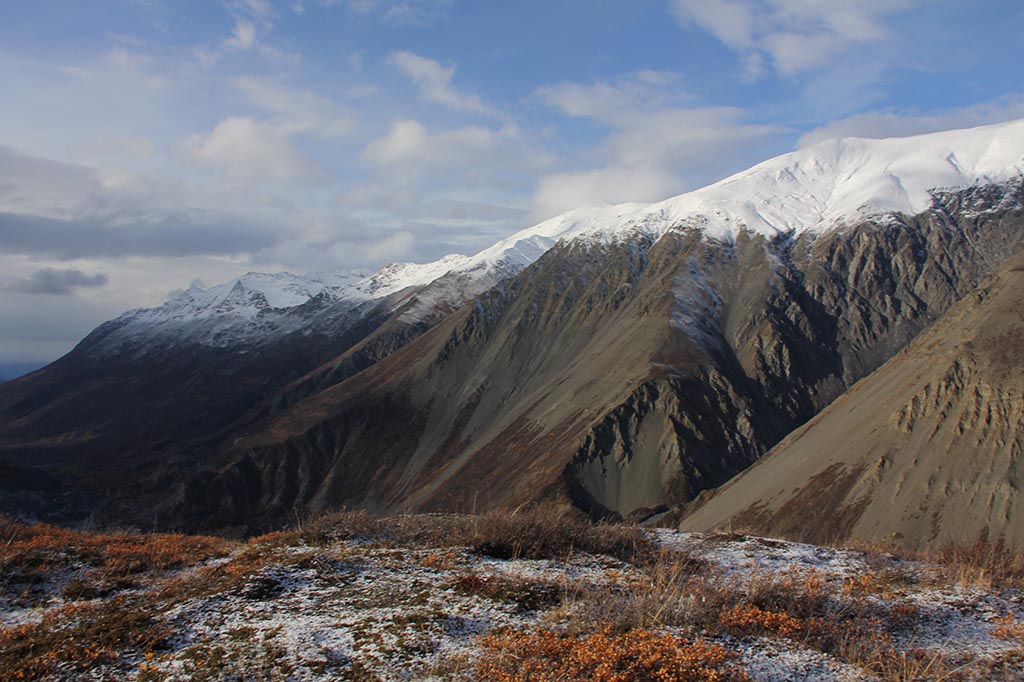 Five bulls in three days is a boat load of work, literally. Some adventures you walk away with just the experience of time in the wild. Others, regardless of size, you're lucky enough to take home a trophy and a trophy for the freezer. This was a bitter sweet kinda journey where five bulls came home to very happy families. The "bitter" was the travel to the hunting grounds and immense physical work. The "reward" was less wall space and jam-packed freezers. A September to remember.

Winchester Ammunition
A world leader in delivering innovative products, Winchester is The American Legend, a brand built on integrity, hard work, and a deep focus on its loyal customers.