2020 National Sporting Clays Association Tour - Powered by Winchester
Even as part of a squad as elite as Team Winchester, every competitor knows that like rock climbing, professional golfing, or gymnastics, sporting clays comes down to a solo performance by a shooter with a shotgun, top-quality ammunition, and a small clay disk spinning out into the air.
More than a century old, sporting clays evolved as a discipline to let shooters experience the nearest thing to actual field conditions during the off season, squaring up against six different-sized targets and always variable distances, speeds, and angles, simulating everything from duck to pheasant to rabbit hunting. And since 1989, registered shoots and the official records of scores have been governed by the National Sporting Clays Association. In 2020, for the second year in a row, the association's nationwide series of events has been the National Sporting Clays Association Championship Tour (Powered by Winchester®)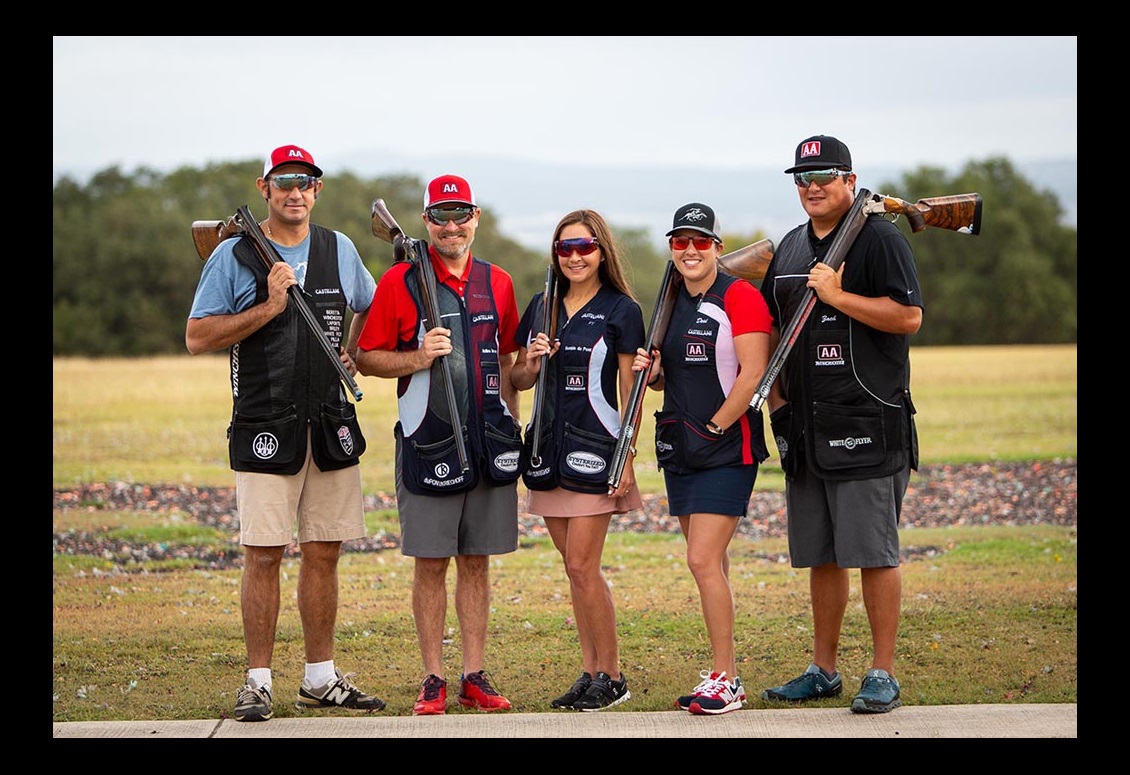 The five stellar shooters–Anthony Matarese, Jr., Zach Kienbaum, Desirae (Desi) Edmunds, Rollins Brown, and Kemble DuPont–making up 2020's Team Winchester, took part in the eight NSCA regional and national tournaments, and came out of them with outstanding results. And much of their success is owed to AA Diamond Grade® Elite clays competition target loads.
Diamond Grade uses AA Diamond Grade shot alloyed with 8-percent antimony, making it the hardest shot available. Winchester has gone farther by using copper plating and precision sorting of the shot to ensure that only the most round and consistent pellets make the grade. Add to that the legendary AA Wad for reduced felt recoil and more stable payloads. The result: extreme consistency for tighter, more uniform patterns, and more birds turned to dust.
Not yet 40, Team Winchester's Anthony Matarese began shooting under the guidance of Olympic great Dan Carlisle; and by the time he was 14, he had students of his own, many going on to US and world success. He was also the youngest shooter in history to be inducted into the National Sporting Clays Hall of Fame. Topping off all that, Anthony posted the standout performance of 2020.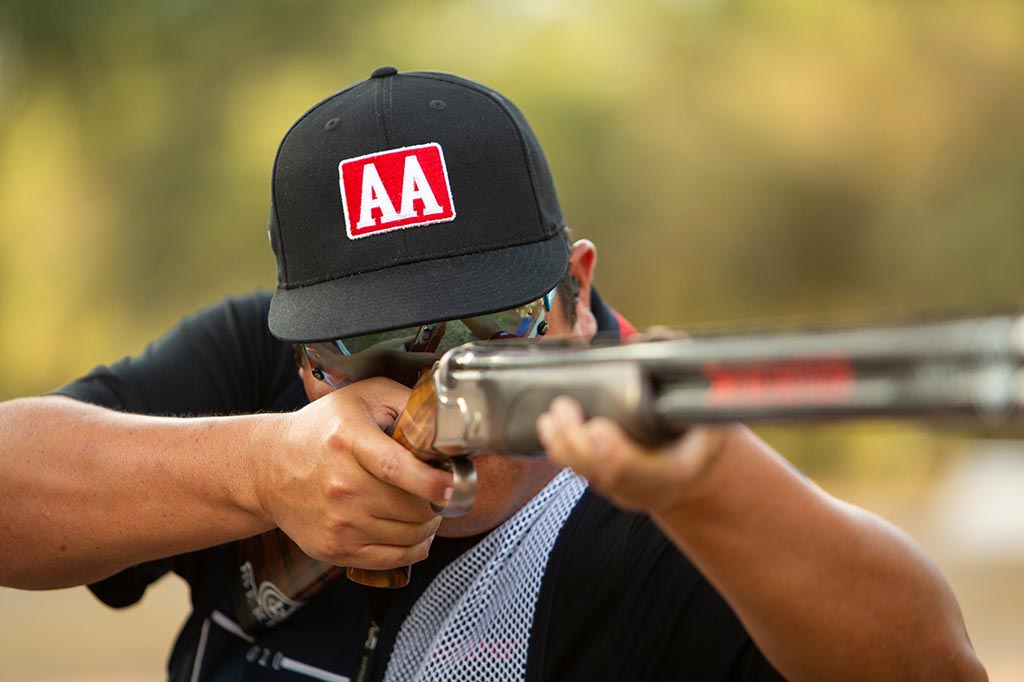 When it came to highest overall averages, top 3 finishes, first-place wins, and championships, Matarese–also named captain of the USA FITASC Team–was untouchable, event after event across the map, culminating in his claiming the 2020 World FITASC championship, held at Providence Hill Farm in Mississippi, not far from Winchester's ammunition manufacturing facility. With that win, Matarese became the first person to hold, with the US Open, National, and World Sporting Clays championships, all four major titles in his or her shooting career. Far from finished, Matarese is rightfully considered the all-time most successful American sporting-clays shooter on both the national and international stage.
Not far behind was veteran Zach Keinbaum. From Salinas, California, in the heart of Steinbeck country, Zack was introduced to sporting clays some 30 years ago by his father, Zach reaching the international ranks in the 1990s. In 2020, Zach was named sporting captain of the USA Sporting Clays Team–FITASC, while tallying a Southeast Regional championship, along with being a Western Regional–5 Stand runner up, as well as another runner-up position in the National Championship, an event he conquered in 2018 and 2019.
Desi Edmunds grew up shooting in Wasilla, Alaska, starting in a program promoted by the Alaska Department of Fish & Game. In 2004, she shot her first National, and in 2005, her first US Open. In 2020, her regional-championships spanned all the types of sporting clays, from Super Sporting to FITASC; and she was rewarded with a spate of firsts, seconds, and thirds.
Kemble DuPont and Rollins Brown have been vital members of 2020's Team Winchester. As well as an active competitor, DuPont is well known for her premium-shotgun-sales company, Dupont/Krieghoff, that specializes in precise gun fitting and customer service for demanding sporting-clays shooters. And Brown, who happens to be Kemble's husband, is another dedicated long-time shooter. Brown has served on the NSCA Executive Council and moderates clay-shooting forums and social-media pages. Together, the couple work to grow sporting clays in their home state of Florida.
The common denominator for these champions and competitors was, and is, AA Diamond Grade Elite clays competition target loads. If they work for them, they will work for you.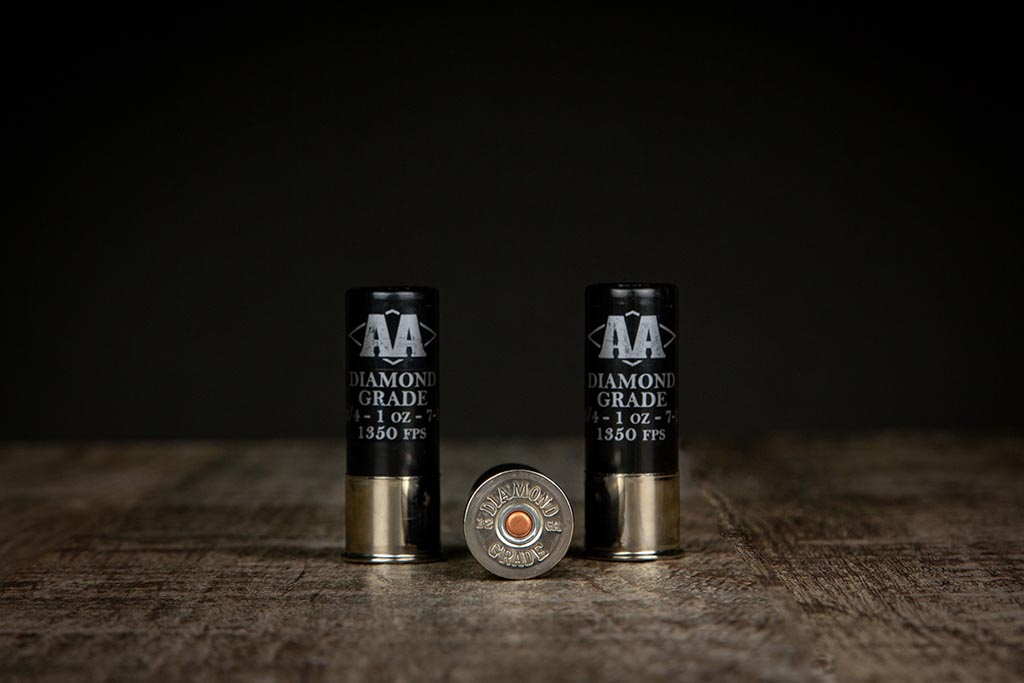 Regional Championship shoots in 2021, under what look to be better conditions, start up again next April in Arizona and span the country out to the National in Texas in October–log onto https://nsca.nssa-nsca.org for a calendar of upcoming National Sporting Clays Association Tour (Powered by Winchester) events. And we know that Anthony Matarese and Zach Keinbaum will be in Budapest, Hungary, for the 2021 World FITASC Championship.
A world leader in delivering innovative products, Winchester® is The American Legend, a brand built on integrity, hard work, and a deep focus on its loyal customers. Learn more about the history of Winchester by visiting Winchester.com or connect with us on Facebook at Facebook.com/WinchesterOfficial.
Winchester Ammunition
A world leader in delivering innovative products, Winchester is The American Legend, a brand built on integrity, hard work, and a deep focus on its loyal customers.