Alaskan Black Bear with Winchester's Super-X
A black bear ambles silently towards us through neck-high ferns interlaced in the twisted grove of alder trees. Thick vegetation doesn't describe the Alaskan jungle before us; the greenery resembles a garden salad with one flaxseed hidden in the middle.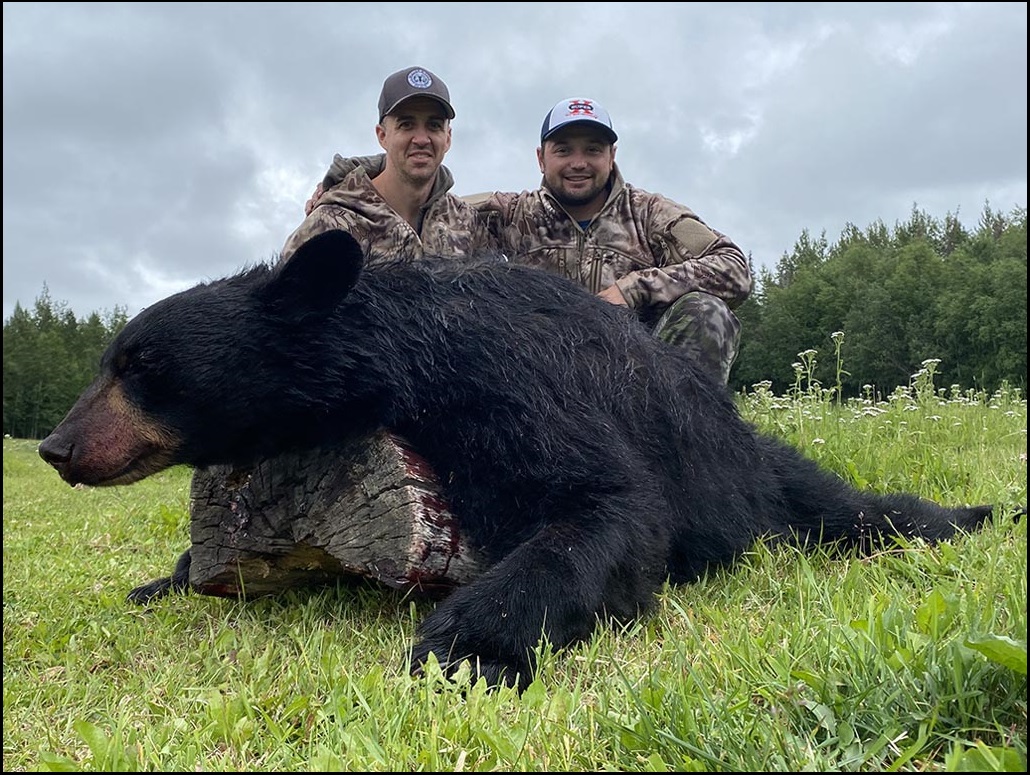 As large as an Alaskan black bear can be, it is also super-stealthy. My brother Dan slowly raises the 30-30 lever-action to his shoulder. The Winchester model 1894 spoke and the bear went down. Loaded up with a box of Limited Edition 100th Anniversary Super-X Power-Point 150 grains, I was confident in the ammunition for my brother's first big game hunt.
I had used the same combo the year prior and took a fine three-legged-brute. The dominant male in the area obviously was an old warrior but seemed to move along well enough on three legs. The only difference of our Power-Point ammo was the design on the box. The new, but vintage, rustic mustard color 100th Anniversary box versus the signature silver box that modern hunters have come to know.
The storied history of Winchester and the way hunters' bond with the narrative make me proud to be an American. Deep roots to our hunting past and the nostalgia of what generations hunted with instills a sense of pride. My grandfather put venison in the freezer and racks in the garage with Super-X. If Super-X was good enough for him, it is certainly good enough for me!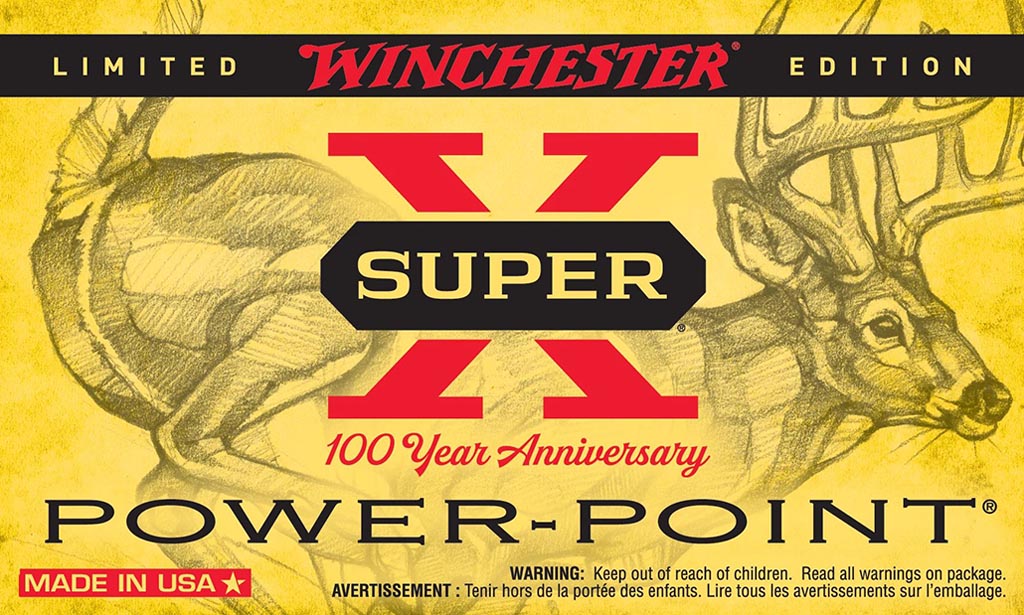 For a century, Winchester Super-X has been a staple for American hunters. My grandfather used Super-X Power-Point from the very same model 1894 I used on this hunt. I will continue this tradition with my children, the next generation of hunters.
Dependability means made in the USA. Yeah, that's the good stuff. That's the stories we share in the garage around a cutting table, meat grinder and vacuum sealer. The moments when our kids come out to welcome us home, listen to the tale of the hunt and help put meat in the freezer. The day when our child shoots his or her first critter and is indoctrinated into a lifestyle. When I close my eyes, I can recall grandpa sizzling up fresh backstrap medallions in searing butter in a cast iron skillet; I can smell it now. The ritual of honoring game taken ethically afield is sacred and is still our practice today.
This is part of my legacy. This is my families' heritage. I was able to share an incredible bond with my brother for his first big game animal, a beautiful Alaskan black bear. Super-X was there. It worked for our grandfather, and still works for us. Super-X, filling freezers and making wall space smaller since 1921. Cheers to another 100, Super-X.

Winchester Ammunition
A world leader in delivering innovative products, Winchester is The American Legend, a brand built on integrity, hard work, and a deep focus on its loyal customers.