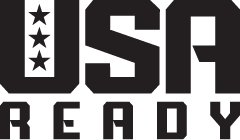 LOT 1


Data Results

223 Remington 62gr Open-Tip
Velocity
3,056
FPS
Test Conditions
15 feet from muzzle - 24 inch accuracy barrel
Pressure
50,033
PSI
Test Conditions
Conformal Piezotransducer Measurement
Accuracy
1.29
inches
Test Conditions
5 shot group - 24 inch accuracy barrel
Shot at - 100 yards
Data for this lot was generated utilizing standard SAAMI test procedures and equipment. Results may vary from firearm to firearm.


Every box of Winchester USA Ready ammunition includes a Lot Number that allows you to quickly and easily find ballistics data — including velocity, pressure and accuracy ratings — related to your box's lot. Start your search by using the Lot Number found on your box.
Your box's Lot Number is ink stamped inside the right tuck flap.