First Season of Winchester Ladies Cup Is an Astounding Success
EAST ALTON, IL (November 15, 2021) — With the introduction of the Winchester Ladies Cup in 2021 — a yearlong tour of seven major sporting clays regional championships and the recent championship finale in San Antonio, Texas — female competitors (and spectators) had renewed energy and excitement for the game.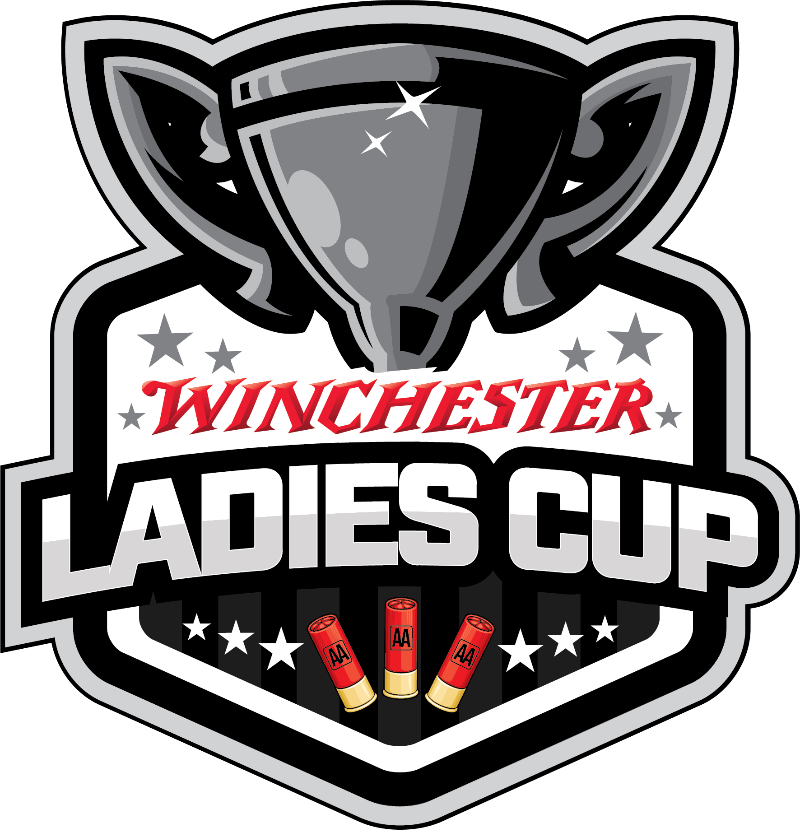 The Winchester Ladies Cup provided added incentives, more money to the winners, and promoted the shooting sports as fun and exciting entertainment.

According to the National Sporting Clays Association (NSCA), the 2021 Championship Tour, Powered by Winchester, saw a substantial increase in female competitors in 2021, resulting in more female competitors than ever before.

"I have been amazed at the excitement from people, not only female competitors but also sporting clays competitors all across the board, who are following along with the Winchester Ladies Cup this year," said Team Winchester's Desirae Edmunds, who finished third in the full-year points total and also helped shape the structure of the Winchester Ladies Cup. "The Winchester Ladies Cup has succeeded in drawing attention and excitement to the continually growing group of female clay target shooters. These types of opportunities and rewards have never been available for female shooters in this sport before. I am grateful and proud to stand by Winchester and their continued support of our industry."

Also representing Team Winchester in San Antonio were outstanding shooters Kemble DuPont and Kayla Wilgus.

Female shooters, who have been challenging their male counterparts for decades, had the added incentive in 2021 of competing for the first time for the Winchester Ladies Cup across the span of the NSCA Championship Tour, Powered by Winchester. In its inaugural year, the Winchester Ladies Cup came with serious money. The top three shooters at each regional event split $5,000 (with $2,500 going to the champion, $1,500 to the runner-up and $1,000 to the third-place winner) paid out by Winchester. Then, during the grand finale in San Antonio, a $10,000 prize was split among the top three female competitors who headlined the full-season point race. More money. More incentive. More participation.

"A lot of thinking went into the Winchester Ladies Cup, and it started by looking at the current payout structure between the top male shooters and the top female shooters. There was a big difference in their earnings with the payout to the female winners being significantly lower," said Brett Flaugher, president of Winchester Ammunition. "The Winchester Ladies Cup is an opportunity to add tremendous value to the many female sporting clays shooters across the country — a group of competitors who continue to grow each year and compete at a high level."

Congratulations to all who participated in the Winchester Ladies Cup season. At the conclusion of the NSCA Nationals, which ended the evening of October 31, 2021, results were tallied and shared.

The 2021 Winchester Ladies Cup Overall Results:
Overall Winchester Ladies Cup Champion: Karen Shedd
Second Place: Madison Sharpe
Third Place: Desirae Edmunds
Responding to the victory, winner Karen Shedd said, "Winchester has gone out of their way to support the women of our sport this year. They have given me and all women in this sport something more to shoot for. It has been an honor to be able to compete for the Winchester Ladies Cup, and I hope they continue it for years to come!"

The 2021 Winchester Ladies Cup events all featured legendary Winchester® AA shotshells, the choice of champions, with its groundbreaking, time-tested, shot-protecting and felt-recoil-reducing AA wad and high-strength extruded-plastic hull. The newcomer to the range, AA Diamond Grade™, quickly became a favorite among the field of competition, featuring a higher antimony, copper-plated, harder and rounder shot for true clay-crushing results.
---
About Winchester Ammunition
Winchester is the largest small caliber ammunition enterprise in the world and the leader in delivering innovative ammunition products to hunters, sport shooters, law enforcement, and the U.S. Warfighter. The 157-year-old Winchester brand is built on integrity, hard work, and a deep focus on its loyal customers. Learn more about Winchester by visiting Winchester.com or connecting with us on Facebook at Facebook.com/WinchesterOfficial.
Winchester: Committed to Safe, Legal and Responsible Firearm Use
As a global leader in the shooting sports and hunting industry, and a brand of 157 years, Winchester is committed to safe, legal and responsible firearm use. Winchester works with key groups like the National Shooting Sports Foundation on a variety of topics important to our industry, including training and education, and on specific programs such as Gun Owners Care and Project ChildSafe. Winchester will continue to support programs, organizations and individuals who promote hunting and shooting sports activities in a positive and responsible environment. Any use of firearms by youth participants should be done under the direct supervision of a parent, guardian or other responsible adult.
Gun Owners Care®
You care about safety. You care about preventing unauthorized access to firearms. You care about bettering your community, helping those in need, and conserving wildlife and wild places for generations to come. It's time for gun owners to tell their stories and show how they're making a difference. NSSF®, the trade association for the firearms industry, has established the Gun Owners Care® campaign to unite gun owners and the firearms industry in this common cause. Visit gunownerscare.org for more information.
---
Winchester Media Resources
For content and assets including image, video and document files for Winchester Ammunition products, please visit Winchester.MediaAssets.com.
For more information, contact media@winchester.com.