Lake City Army Ammunition Plant Launches Hiring Campaign
East Alton, IL (April 22, 2022)
— Winchester, the largest manufacturer of small caliber ammunition for the U.S. military, announced today the launch of its Independence-based Lake City Army Ammunition Plant (LCAAP) Next-Generation Workforce Recruitment campaign.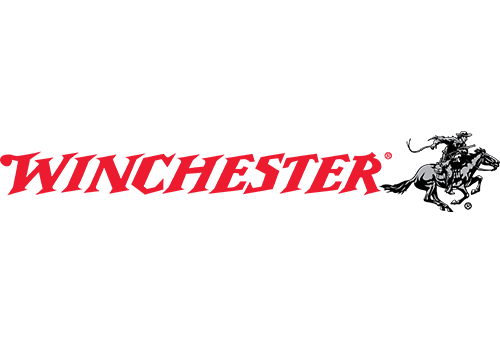 This workforce recruitment campaign will support LCAAP's role in establishing a best-in-class small caliber manufacturing operation for the U.S. Army's 6.8mm Next Generation Squad Weapon (NGSW) program. The 6.8 NGSW will bring transformational safety systems, facility design, manufacturing processes to Lake City, and a new cartridge to the military for the first time in more than 50 years.
LCAAP, the United States' only government-owned, contractor-operated small caliber ammunition production facility, will focus its recruitment efforts to maintain and expand readiness of its highly skilled workforce in small caliber ammunition manufacturing, facilities management and construction, equipment design and build, and high-explosives operations.

Lake City's production excellence has been passed down through generations of families who have made Lake City a lifelong career choice. The company plans to carry forward that legacy of excellence with its Next Generation Workforce.

"We're on the hunt to expand our team of diverse, dependable, dedicated individuals who share our passion and pride in supporting the U.S. Warfighter," said Jim Shantz, Winchester's human resources director.

Hiring Event to be Held at Frontier Justice
Lake City's Next Generation Workforce Recruitment campaign will kick off on Saturday, April 23 from 9 a.m. to 1 p.m. CTl at the Frontier Justice gun range in Lee's Summit, MO. Winchester staff will share insights about the company's culture, mission and job opportunities as well as accept job applications and conduct interviews.

The community-focused campaign will also include active recruitment of military veterans at local job fairs at the VFW Post on Thursday, May 26, at the American Legion Hall on Wednesday, June 29, and now via the RecruitMilitary.com online job board.

As the fifth-largest manufacturing firm in the greater Kansas City area and the second-largest employer in Independence, LCAAP looks to build on its rich history of hiring generations of families dating back to World War II.
Explore Winchester's Lake City openings that include more than 70 wage positions such as ammunition packers, technicians, machinists and salary positions including engineer and human resources positions. Visit Winchester.com/Careers and select positions in Independence, MO.

Olin is an equal opportunity employer, and all qualified applicants will receive consideration for employment without regard to race, color, religion, sex, sexual orientation, gender identity, national origin, disability status, protected veteran status or any other characteristic protected by law.

---
About Winchester Ammunition
Winchester is the largest small caliber ammunition enterprise in the world and the leader in delivering innovative ammunition products to hunters, sport shooters, law enforcement, and the U.S. Warfighter. The 157-year-old Winchester brand is built on integrity, hard work, and a deep focus on its loyal customers. Learn more about Winchester by visiting Winchester.com or connecting with us on Facebook at Facebook.com/WinchesterOfficial.
Winchester: Committed to Safe, Legal and Responsible Firearm Use
As a global leader in the shooting sports and hunting industry, and a brand of 157 years, Winchester is committed to safe, legal and responsible firearm use. Winchester works with key groups like the National Shooting Sports Foundation on a variety of topics important to our industry, including training and education, and on specific programs such as Gun Owners Care and Project ChildSafe. Winchester will continue to support programs, organizations and individuals who promote hunting and shooting sports activities in a positive and responsible environment. Any use of firearms by youth participants should be done under the direct supervision of a parent, guardian or other responsible adult.
Gun Owners Care®
You care about safety. You care about preventing unauthorized access to firearms. You care about bettering your community, helping those in need, and conserving wildlife and wild places for generations to come. It's time for gun owners to tell their stories and show how they're making a difference. NSSF®, the trade association for the firearms industry, has established the Gun Owners Care® campaign to unite gun owners and the firearms industry in this common cause. Visit gunownerscare.org for more information.
---
Winchester Media Resources
For content and assets including image, video and document files for Winchester Ammunition products, please visit Winchester.MediaAssets.com.
For more information, contact media@winchester.com.