Team Winchester Wins Big at the Worlds Largest Trap Shoot
EAST ALTON, IL (September 9, 2022) —The 2022 Grand American World Trapshooting Championships was recently held in Sparta, Illinois, with thousands of trapshooters gathering to compete for top honors.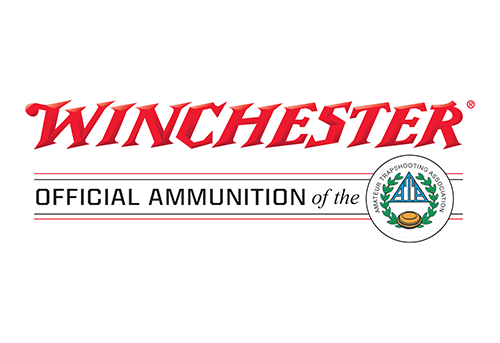 The 15-day event started with the AIM Grand National Youth event and then rolled into a week of preliminary contests that culminated with "Grand Week," the highest attended American Trap Association (ATA) competition in the world.

Winchester is the official ammunition of the ATA and was in full force during the event with its flagship retail store selling Winchester branded gear and offering exciting promotions for attendees. The shell house was also fully loaded for the competition.

Team Winchester members Harlan Campbell and Matt and Foster Bartholow offered free shooting clinics for youth shooting participants on-site. They, along with other Team Winchester members, stood out among the competition and amassed dozens of podium finishes.

Team Winchester accomplishments were highlighted with Matt Bartholow winning the Doubles Trap World Championship. This is a back-to-back win for Matt after his 2021 performance, making him the first repeat Doubles World Champion in decades.

Team Winchester Competition highlights:
Matt Bartholow: ATA World Doubles - Event Champion; Event 20 - Champion; Event 9 and 17 - AAA Champion; Event 5 and Super 500 Doubles - Runner-Up
Keith Ditto: Event 2, 4 and 7 - Runner-Up; ATA 2600 HOA - Runner-Up
Foster Bartholow: Event 1- Class AAA Champion; Sibling Event - Champion
Dagan Voigtman: Event 1, 2, 4, 5, 7, 10 and 24 - Junior Gold Champion; ATA 2600 - AAA Champion
---
About the ATA
The ATA serves as the faithful protector of the sport of trapshooting. As the largest clay target shooting organization in the world, the ATA governs the sport's rules and regulations and seeks ways to further enhance the sport and increase participation.
About Winchester Ammunition
Winchester is the largest small caliber ammunition enterprise in the world and the leader in delivering innovative ammunition products to hunters, sport shooters, law enforcement, and the U.S. Warfighter. The 157-year-old Winchester brand is built on integrity, hard work, and a deep focus on its loyal customers. Learn more about Winchester by visiting Winchester.com or connecting with us on Facebook at Facebook.com/WinchesterOfficial.
Winchester: Committed to Safe, Legal and Responsible Firearm Use
As a global leader in the shooting sports and hunting industry, and a brand of 157 years, Winchester is committed to safe, legal and responsible firearm use. Winchester works with key groups like the National Shooting Sports Foundation on a variety of topics important to our industry, including training and education, and on specific programs such as Gun Owners Care and Project ChildSafe. Winchester will continue to support programs, organizations and individuals who promote hunting and shooting sports activities in a positive and responsible environment. Any use of firearms by youth participants should be done under the direct supervision of a parent, guardian or other responsible adult.
Gun Owners Care®
You care about safety. You care about preventing unauthorized access to firearms. You care about bettering your community, helping those in need, and conserving wildlife and wild places for generations to come. It's time for gun owners to tell their stories and show how they're making a difference. NSSF®, the trade association for the firearms industry, has established the Gun Owners Care® campaign to unite gun owners and the firearms industry in this common cause. Visit gunownerscare.org for more information.
---
Winchester Media Resources
For content and assets including image, video and document files for Winchester Ammunition products, please visit Winchester.MediaAssets.com.
For more information, contact media@winchester.com.