Winchester Expands USA Valor Line of Ammunition Benefitting Folds of Honor
EAST ALTON, IL (January 10, 2023) — Winchester is committed to honoring America's Warfighters and First Responders by expanding its USA VALOR™ line of ammunition.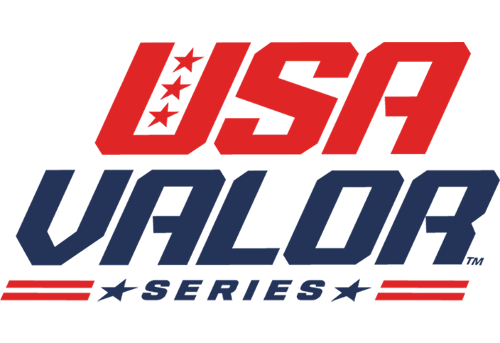 This expanded collection of patriotic, limited-edition ammunition is now available in .300 Blackout, 12-gauge No. 7.5 and No. 8-shot, and 20-gauge No. 7.5-shot.

Winchester USA VALOR™ ammunition helps support Folds of Honor, a U.S. Veteran's cause dedicated to honoring the sacrifice of America's heroes, while giving hope to the bearers of their legacy in the form of educational scholarships.

"Winchester continues to demonstrate its commitment to veterans and first responders across the country with the expansion of USA VALOR limited edition ammunition," said Matt Campbell, vice president of sales and marketing. "It's a privilege to extend our support to Folds of Honor and support their mission."

From World War I through modern day deployments, Winchester remains steadfast in its support of U.S. Warfighters. In addition to supplying the U.S. Warfighter with the ammunition they depend upon; Winchester also generously supports military and veteran causes as a way to thank those who serve and to honor the memory of the fallen.

Look for USA Valor ammunition at a Winchester retailer or dealer near you, and for more information on Winchester Ammunition products visitWinchester.com.
---
About Folds of Honor
Folds of Honor is a 501(c) (3) nonprofit organization that provides educational scholarships to the spouses and children of military members and first responders who have fallen or been disabled while serving in the United States Armed Forces. Our educational scholarships support private school tuition or tutoring in grades K-12, as well as post-secondary tuition (two- or four-year college/university, technical or trade school). Since its inception in 2007, Folds of Honor has awarded over 29,000 scholarships totaling over $145 million in all 50 states. Among the students served, 41 percent are minorities. It is rated a four-star charity by Charity Navigator and Platinum on GuideStar. It was founded by Lt Co Dan Rooney, the only-ever F-16 fighter pilot and PGA Professional, who he is currently stationed at Eglin AFB, Florida as a member of 301st Fighter Squadron. For more information or to donate in support of a Folds of Honor scholarship visit foldsofhonor.org.
About Winchester Ammunition
Winchester is the largest small caliber ammunition enterprise in the world and the leader in delivering innovative ammunition products to hunters, sport shooters, law enforcement, and the U.S. Warfighter. The 157-year-old Winchester brand is built on integrity, hard work, and a deep focus on its loyal customers. Learn more about Winchester by visiting Winchester.com or connecting with us on Facebook at Facebook.com/WinchesterOfficial.
Winchester: Committed to Safe, Legal and Responsible Firearm Use
As a global leader in the shooting sports and hunting industry, and a brand of 157 years, Winchester is committed to safe, legal and responsible firearm use. Winchester works with key groups like the National Shooting Sports Foundation on a variety of topics important to our industry, including training and education, and on specific programs such as Gun Owners Care and Project ChildSafe. Winchester will continue to support programs, organizations and individuals who promote hunting and shooting sports activities in a positive and responsible environment. Any use of firearms by youth participants should be done under the direct supervision of a parent, guardian or other responsible adult.
Gun Owners Care®
You care about safety. You care about preventing unauthorized access to firearms. You care about bettering your community, helping those in need, and conserving wildlife and wild places for generations to come. It's time for gun owners to tell their stories and show how they're making a difference. NSSF®, the trade association for the firearms industry, has established the Gun Owners Care® campaign to unite gun owners and the firearms industry in this common cause. Visit gunownerscare.org for more information.
---
Winchester Media Resources
For content and assets including image, video and document files for Winchester Ammunition products, please visit Winchester.MediaAssets.com.
For more information, contact media@winchester.com.