Team Winchester Sport Shooters Medal at Morocco World Cup
EAST ALTON, IL (February 8, 2023) — Kim Rhode, the most iconic Olympic shooting sport athlete in history, won her 34th Gold Medal at the 2023 ISSF World Cup in Rabat, Morocco.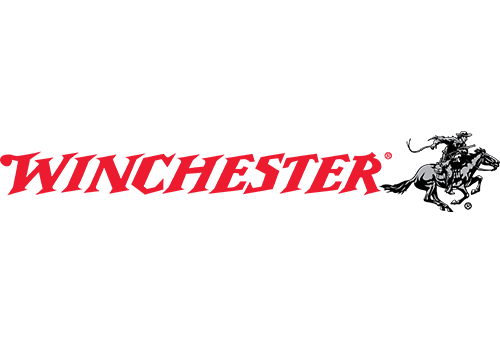 "Kim's skills are as sharp as ever. Her latest World Cup win is a testament to her hard work and dedication to the sport," said Matt Campbell, vice president of sales and marketing for Winchester. "We look forward to following Kim's success in the coming months as she works towards qualifying for the 2024 Olympics in Paris. We are proud that Kim has been shooting Winchester Ammunition for over 30 years."

Team Winchester member, Dania Vizzi, also took home a silver medal in the Mixed Team Skeet Event. Both shooters are competing now with fellow Team Winchester shooters, Maddy Bernau, Nic Moschetti, and Frank Thompson as they compete to qualify for the US National Team at the Spring Selection Match in Tucson, AZ.
---
About Kim Rhode
Kim Rhode's journey with Winchester began when she was 10 years old. At a shooting event in California, her skills caught the attention of a Winchester employee, and she was recruited to Team Winchester setting her extraordinary career in motion.

At age 13, Kim won her first world championship in American Skeet. Over the next 33 years, Rhode blazed a path through the shooting sports that is unequaled. Her 6 Olympic medals, including three Gold Medals while competing in the multiple disciplines, of Double Trap, Bunker Trap and International Skeet make her the most decorated shooting sports athlete of all time.
About Winchester Ammunition
Winchester is the largest small caliber ammunition enterprise in the world and the leader in delivering innovative ammunition products to hunters, sport shooters, law enforcement, and the U.S. Warfighter. The 157-year-old Winchester brand is built on integrity, hard work, and a deep focus on its loyal customers. Learn more about Winchester by visiting Winchester.com or connecting with us on Facebook at Facebook.com/WinchesterOfficial.
Winchester: Committed to Safe, Legal and Responsible Firearm Use
As a global leader in the shooting sports and hunting industry, and a brand of 157 years, Winchester is committed to safe, legal and responsible firearm use. Winchester works with key groups like the National Shooting Sports Foundation on a variety of topics important to our industry, including training and education, and on specific programs such as Gun Owners Care and Project ChildSafe. Winchester will continue to support programs, organizations and individuals who promote hunting and shooting sports activities in a positive and responsible environment. Any use of firearms by youth participants should be done under the direct supervision of a parent, guardian or other responsible adult.
Gun Owners Care®
You care about safety. You care about preventing unauthorized access to firearms. You care about bettering your community, helping those in need, and conserving wildlife and wild places for generations to come. It's time for gun owners to tell their stories and show how they're making a difference. NSSF®, the trade association for the firearms industry, has established the Gun Owners Care® campaign to unite gun owners and the firearms industry in this common cause. Visit gunownerscare.org for more information.
---
Winchester Media Resources
For content and assets including image, video and document files for Winchester Ammunition products, please visit Winchester.MediaAssets.com.
For more information, contact media@winchester.com.