Register Now for the 5th Annual NILO Open, June 9-10, 2023
EAST ALTON, IL (April 28, 2023) —The 5th Annual NILO Open Sporting Clays Event, June 9 and 10, 2023, will play host to hundreds of clay target shooters of all skill levels that will compete for more than $35,000 in prizes. The event will be held at NILO®, the iconic Winchester hunting and shooting facility located in Brighton, Illinois, (NiloFarms.com).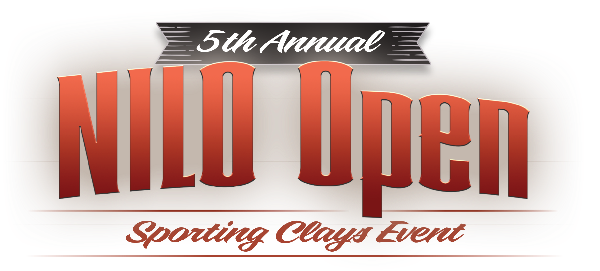 Registration Details—
Individuals can elect to shoot one day or both days; registration fee perday is $145.
Teams will shoot the 15-station, sporting clay course, during either the morning or afternoon session. (You can register as an individual and you will be paired with a team, or, you can register a team.)
To register: Call 618-466-0613 or e mail infonilo@olin.com.
Registration Fee Includes—
100 rounds of Winchester AA® shotshell ammunition (for the 15-station course)
A Winchester gift bag
lunch
Additional side shooting games will also be available: $20 for the flurry, and $60 for the 50-shot practice course. With each entry, individuals are entered into the prize drawings.
Schedule (Same for each day)—
7:30am: Doors-Registration Opens
8:00am: Side Games Open
8:00am: First Flight Begins Shooting
11:30am-12:30pm: Lunch is served
12:00/Noon: Second Flight Begins Shooting
5:00pm: Side Games Conclude
*The awards ceremony will be held between 4:30pm and 5:00pm.

NILO Open Sporting Clays Event Sponsors—AllTrista, Browning, Ervin Industries, Farm & Home Supply, Foam Supplies, Inc., Industrial Chemicals, Purina Pro Plan, White Flyer, Wieland, Winchester

---
About NILO
In 1952, John M. Olin took more than 600 acres of farmland joined by timber and turned it into a wildlife oasis. He created the ideal place to raise and train the best Labrador Retrievers in the world. He called it NILO®, dedicated to land and unsurpassed hunting, sport shooting, gun dogs and conservation education. Over the years, celebrities, political dignitaries, sports heroes and avid outdoorsmen of all kinds have enjoyed the hospitality at NILO. For decades, legendary AA® shotshells have been used in the NILO fields and its ranges. This ammunition commemorates the legacy of John M. Olin and his commitment to conservation and the shooting sports. Learn more about NILO by visiting NiloFarms.com or connecting with us on Facebook at Facebook.com/NiloFarms.
About Winchester Ammunition
Winchester is the largest small caliber ammunition enterprise in the world and the leader in delivering innovative ammunition products to hunters, sport shooters, law enforcement, and the U.S. Warfighter. The 157-year-old Winchester brand is built on integrity, hard work, and a deep focus on its loyal customers. Learn more about Winchester by visiting Winchester.com or connecting with us on Facebook at Facebook.com/WinchesterOfficial.
Winchester: Committed to Safe, Legal and Responsible Firearm Use
As a global leader in the shooting sports and hunting industry, and a brand of 157 years, Winchester is committed to safe, legal and responsible firearm use. Winchester works with key groups like the National Shooting Sports Foundation on a variety of topics important to our industry, including training and education, and on specific programs such as Gun Owners Care and Project ChildSafe. Winchester will continue to support programs, organizations and individuals who promote hunting and shooting sports activities in a positive and responsible environment. Any use of firearms by youth participants should be done under the direct supervision of a parent, guardian or other responsible adult.
Gun Owners Care®
You care about safety. You care about preventing unauthorized access to firearms. You care about bettering your community, helping those in need, and conserving wildlife and wild places for generations to come. It's time for gun owners to tell their stories and show how they're making a difference. NSSF®, the trade association for the firearms industry, has established the Gun Owners Care® campaign to unite gun owners and the firearms industry in this common cause. Visit gunownerscare.org for more information.
---
Winchester Media Resources
For content and assets including image, video and document files for Winchester Ammunition products, please visit Winchester.MediaAssets.com.
For more information, contact media@winchester.com.