Winchester Ammunition Highlights 2023 ATA AIM and Grand American TrapShoots
EAST ALTON, IL (July 26, 2023)
— As the Official Ammunition of the Amateur Trapshooting Association (ATA), Winchester continues its commitment to one of the longest running shooting events in the world, the Grand American Championship.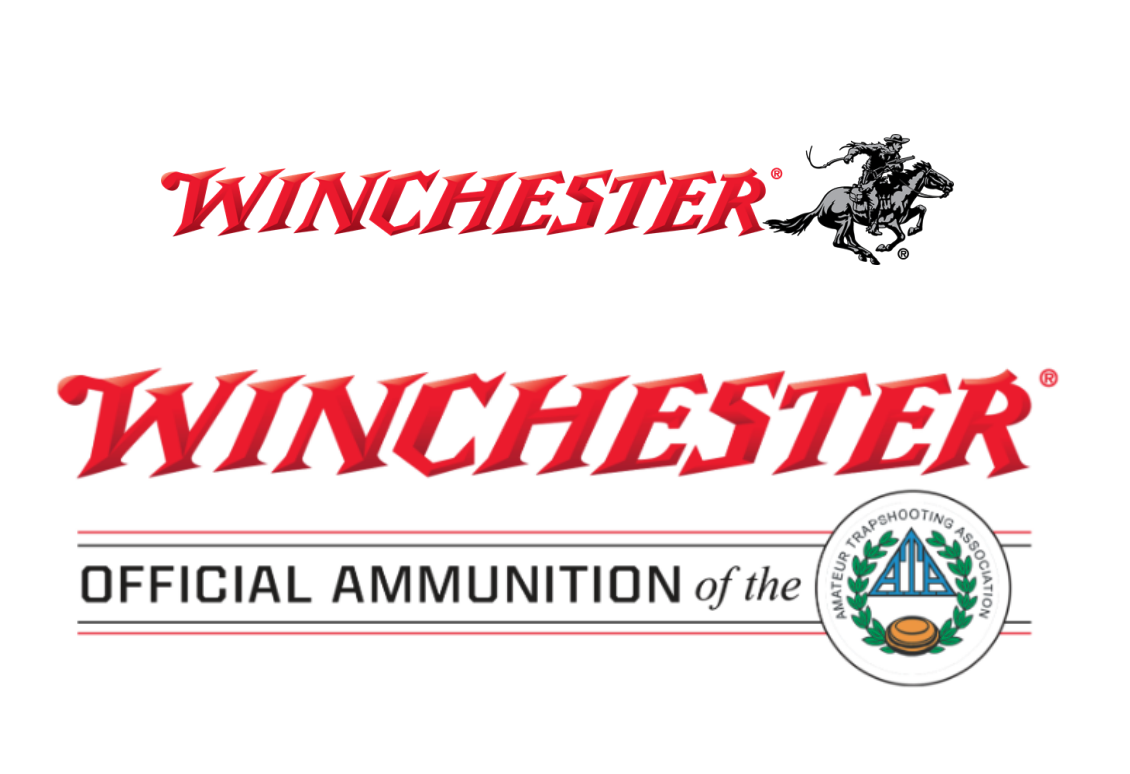 More than 10,000 competitive shooters and spectators from across the country will journey to Sparta, Illinois for the 2023 ATA AIM Youth Championship and Grand American World Championship, which runs July 27-August 12.
"It's the Super Bowl of trapshooting and Winchester has been a part of this historic event since 1899," said Jason Gilbertson, director of marketing for Winchester Ammunition. "Winchester has once again teamed up with the GrandAmerican shell house, bringing in truckloads of the world-famous AA® shotshell target load, the venerable Super-Target® target load and AA Diamond Grade® Elite Trap featuring 8% Antimony shot, which is suited specifically for long-yardage shooters."
The two-week "Grand Event" kicks off with the AIM Grand Championships, a youth shooting competition where kids from elementary school through college compete against others in their class in Singles, Doubles and Handicap Trap events. After the AIM event, individuals of all ages begin the 11-day Grand American Trap Shoot which consists of daily events like the Winchester AA® Class Singles.
Team Winchester members Matt Bartholow, Foster Bartholow, Harlan Campbell, Keith Ditto and young phenom Dagen Voigtman will be battling thousands of talented shooters in their quest for more championship rings. The Bartholow Brothers will also be hosting their famous youth clinic on Sunday, July 30 by the ATA Grand Stands.
For those participating in the event, please stop by the Winchester Ammunition booth on vendor row to check out branded merchandise, meet with Team Winchester members and staff, and to participate in exciting daily promotions.
---
About the ATA (Amateur Trapshooting Association)
The ATA serves as the faithful protector of the sport of trapshooting. As the largest clay target shooting organization in the world, the ATA governs the sport's rules and regulations and seeks ways to further enhance the sport and increase participation.
Founded in 1900, the ATA today has 6,000 plus registered tournaments and members will shoot at more than 60 million targets each year. With more than 900-gun clubs affiliated with the ATA registered shooting can be found just about anywhere
About Winchester Ammunition
Winchester is the largest small caliber ammunition enterprise in the world and the leader in delivering innovative ammunition products to hunters, sport shooters, law enforcement, and the U.S. Warfighter. The 157-year-old Winchester brand is built on integrity, hard work, and a deep focus on its loyal customers. Learn more about Winchester by visiting Winchester.com or connecting with us on Facebook at Facebook.com/WinchesterOfficial.
Winchester: Committed to Safe, Legal and Responsible Firearm Use
As a global leader in the shooting sports and hunting industry, and a brand of 157 years, Winchester is committed to safe, legal and responsible firearm use. Winchester works with key groups like the National Shooting Sports Foundation on a variety of topics important to our industry, including training and education, and on specific programs such as Gun Owners Care and Project ChildSafe. Winchester will continue to support programs, organizations and individuals who promote hunting and shooting sports activities in a positive and responsible environment. Any use of firearms by youth participants should be done under the direct supervision of a parent, guardian or other responsible adult.
Gun Owners Care®
You care about safety. You care about preventing unauthorized access to firearms. You care about bettering your community, helping those in need, and conserving wildlife and wild places for generations to come. It's time for gun owners to tell their stories and show how they're making a difference. NSSF®, the trade association for the firearms industry, has established the Gun Owners Care® campaign to unite gun owners and the firearms industry in this common cause. Visit gunownerscare.org for more information.
---
Winchester Media Resources
For content and assets including image, video and document files for Winchester Ammunition products, please visit Winchester.MediaAssets.com.
For more information, contact media@winchester.com.