Summertime Plinking Fun!
Some of my favorite childhood memories of summers and holidays are time spent with family and friends doing everything from playing baseball or volleyball to swimming on the 4th of July.
Another pastime at those gatherings was plinking. We would often take out BB guns and shoot soda cans with our cousins, dads, and friends. I want to share some ideas on ways to enjoy your holidays and the outdoors, and have fun learning (and teaching) in the process!
First Things First
The first requirement for an enjoyable time plinking with the fam - safety! Make sure everyone knows the rules of firearms safety, and set up your holiday shooting gallery to make safety simple. An easy way to start is with a table or stable place to lay guns down. Whether you are shooting BB guns or .22s, a table forces a "down-range" orientation of the guns. Then ensure proper-fitting eye and hearing protection for everyone involved or watching.
Next, consider who is shooting. If you are going to plink with first-time folks, try something you can talk while using, like a BB gun or pellet gun. These don't require hearing protection and you can give clear direction and feedback. It's not intimidating, and you can share the laughs and cheer each other on.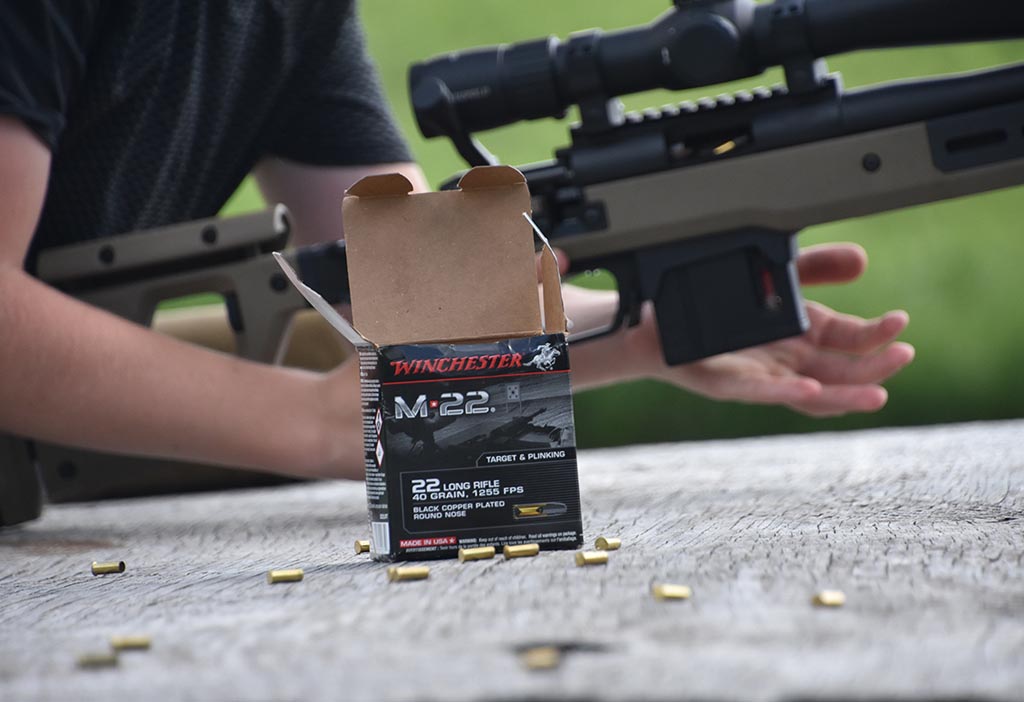 Our go-to for the youngest participants in family plinking has always a BB gun to start. Explaining sight alignment and safety are best done when you can hear! Soda cans and small plastic targets are fun options for the BB gun plinker. You can also do this in a backyard or even a big basement with a pellet trap or sufficient backstop.
Once the basics of safety and marksmanship are under their belts, plinkers can move to something like a .22 and further distances and different targets. The accuracy of a .22 is also more rewarding than a BB gun, which can frustrate beginners.
Build a Shooting Gallery
One way to make plinking really fun is to set up targets like a shooting gallery. Make it a test of skill and your family and friends won't want to stop. When I was a kid, we used small plastic farm animals as BB Gun targets. I recently bought some for nostalgia's sake. Little chickens and pigs hold up really well to .22 rimfire. Stand them atop a log or board against a good back-stop or berm, and get ready for fun! Other targets, like painted soda cans can be used to race head-to-head. We put two .22 rifles on bipods and then young or old, you have a fair chance against whoever you are racing to hit the target. A really challenging target can be created by taping wooden matches to a board and setting it at an appropriate distance. We had a .22 PRS style rifle, so we did about 15 yards. This was a great tool to teach holds and trigger control!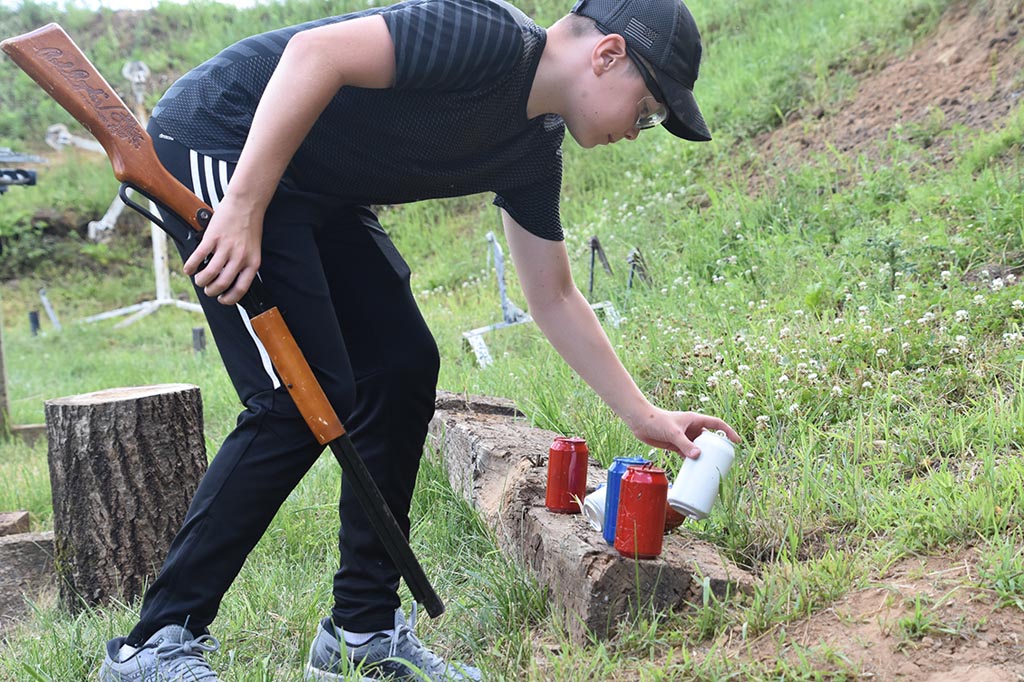 Build Skills and Safe Habits
This sort of plinking isn't just about fun...you are building safe firearms handling habits, encouraging marksmanship and ingraining all the good things everyone should know and practice with their firearms: trigger control, sight alignment, proper range etiquette, basic knowledge of different firearms platforms. Carrying on traditions of firearms ownership and skill with these tools definitely has a serious side. But sharing these tools through enjoyable experiences will help even those who might not be interested in firearms to gain understanding and valuable knowledge for their own safety and the safety of those around them.
For more ideas on ways to enjoy your time on the range, check out Winchester.com, and follow them on social media!
*Note, improvised targets, such as soda cans and 2 liter bottles are fun, but avoid glass or items that can shatter. They not only leave a mess, but might not be allowed at your range. Always ensure your targets are permitted on public/private ranges. Set targets at safe distances (at least 10 yards for steel with handgun and rimfire, and at least 50 yards for any full-bore rifle). Always know your target and beyond, and place targets against a berm or sufficient backstop to ensure the safety of those around you. And no matter the age of anyone in your plinking party, ensure everyone has eye and ear protection.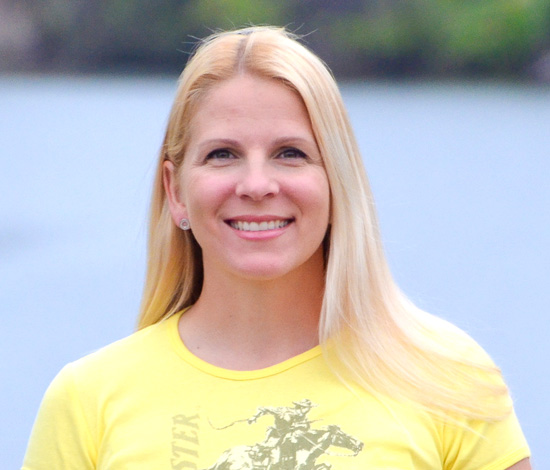 Becky Yackley
On the road more than home, Becky has competed in 3 Gun, Bianchi pistol, service-rifle, NCAA air rifle, smallbore and air pistol around the world since 1989. For her, shooting is more than an individual sport, it is a family affair. She and family travel both near and far to spread the words of safety and shooting to both friends and strangers. Shooting should be fun – this is what Becky preaches day in and day out. The "rush" of any competition highly motivates Becky, but it is the ability to share her sport and passion that truly drive her.