Project Childsafe
Since it's inception, the project has partnered with law enforcement agencies everywhere to distribute more than 36 million kits to gunowners in all 50 states and five U.S. territories.
Recreational shooting is great fun. But gun ownership also carries with it many responsibilities, key among them, keeping people safe when around firearms and keeping guns out of the wrong hands—particularly out of the hands of young children.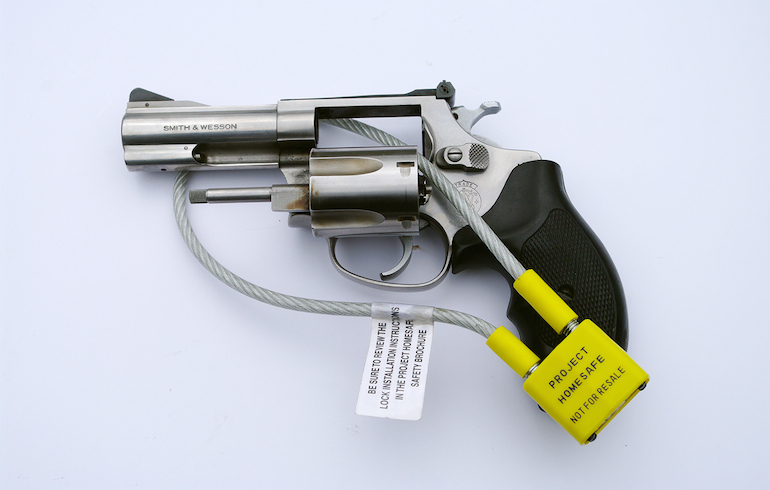 In an effort to better educate the public about safe, responsible firearms ownership, the National Shooting Sports Foundation (NSSF) started Project ChildSafe in 2003 as a nationwide program that promotes safe firearms handling and storage practices. A key part of that educational effort is the free distribution of firearm Safety Kits, which include a cable-style gun lock and a brochure that discusses safe handling and storage.
This success has not come, however, without the support and cooperation from local law enforcement agencies, the firearms industry, elected officials, community leaders, state agencies and supporting businesses to help promote and spread awareness of this important firearms safety initiative.
To find out how to get your own Project ChildSafe Safety Kit, learn more about the program or to find out how you can help support the program, visit projectchildsafe.org.
Photo courtesy NSSF Project ChildSafe
Winchester Ammunition
A world leader in delivering innovative products, Winchester is The American Legend, a brand built on integrity, hard work, and a deep focus on its loyal customers.