Turkey Vest Essentials
I'll be the first to admit that I usually carry too much gear whether I'm turkey hunting or deer hunting.
Over the years, however, I've learned having a few essential items in the vest at all times can make a hunt not only more enjoyable, but more successful as well. This is all subjective, but here are the items I can't live without when hitting the turkey woods each spring.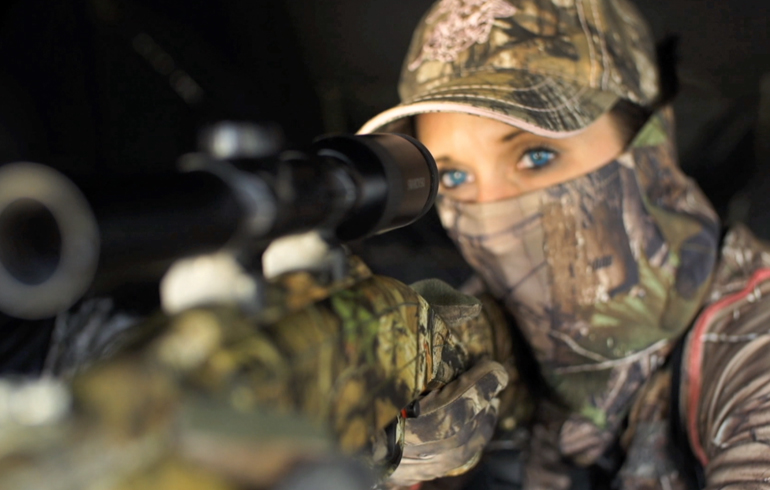 Predator Call– One item I never leave home without is a predator call. I absolutely love to predator hunt as well, and I can't count the number of coyotes I've spotted while turkey hunting. For this reason, my predator call is never far away and I get just as excited about calling in a coyote as I do a turkey.




Permetherin Spray– If there is one thing I can count on throughout the spring turkey season, has to be the presence of ticks. I don't have much of a problem with snakes or spiders or many other critters, but ticks I hate. In my opinion, they invade my space plus they're absolutely full of disease. There are many things you can do to try and prevent getting ticks on you, but I've found spraying my clothing with Permetherin Spray prior to my hunt is a huge help. The important thing is to just spray your clothes and not get it on your skin, but it is truly amazing how well it works.

LongBeard XR– Winchester has always been known for their innovative products. But with Longbeard XR they truly put their time, effort and research into creating one of the most effective turkey hunting loads on the market. For long range shooting it's second to none. This is all possible because of the Shot-Lok technology that protects the shot during the in-bore acceleration, which in turn gives you tight long-range patterns. For example, at 60-yards you'll get twice the number of pellets in a 10-inch circle, which makes this one impressive load!

Dave Smith Submissive Hen– Many people have favorite calls, or a favorite decoy and I'm no different. Over the last 5-years I've had more success with one specific decoy than anything else I've ever used. It's a submissive hen decoy by Dave Smith. All their decoys are incredible looking, but this hen has brought more big gobblers into my setup than any other decoy. Not only will it bring the toms in, but once they're inside your spread you have all the time in the world. They jump on her back, flip her over, and if you let them will stand there for seemingly all day. This decoy fits right in the back of my turkey vest and accompanies me on every single spring hunt.

Insect Repellent– Along with those nasty ticks, mosquitoes are usually not far behind. There's nothing worse than hearing a tom coming in, gobbling his head off and you're getting tore up by mosquitoes and trying not to move. Been there, done that. Now I try to always ensure I have both a ThermaCell and some strong insect repellent in my vest and easily accessible at all times. I can deal with hearing the mosquitoes buzzing my ears as long as they aren't biting.
Melissa Bachman
With a degree in broadcast journalism, Melissa set sights on a career in the outdoors. Traveling over 300 days a year to shoot for Winchester Deadly Passion, Bachman considers this her "dream job." With a love for children, industry trade shows and the great outdoors, she films around the world for her adrenaline-pumped series.