Go Shoot! It's Easy To Find A Place To Shoot
For some would-be shooters, the only thing holding them back from more trigger time is finding a good place near home where they can shoot.
But with so many resources available, shooting clubs welcoming members, public ranges opening up and available classes and events, finding a good place to shoot is easier than ever.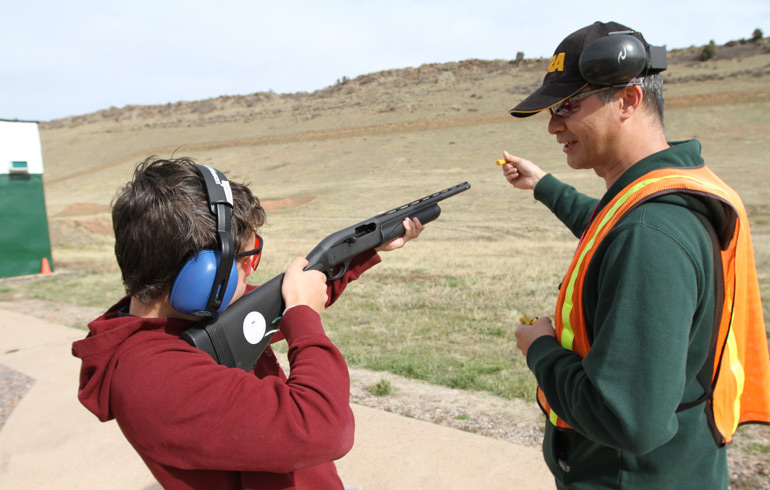 Whether you want to get certified for your concealed carry permit, want to take a friend or spouse shooting for fun or are looking for events where you can hone your competitive edge by going head-to-head with some of the best local talent in your area, the following is a list of great online resources to get you quickly punching holes in targets or busting clays—or if you are driven, doing both!
Winchester/NRA Marksmanship Qualification Program – mqp.nra.org
NSSF's WhereToShoot.org – wheretoshoot.org
NRA Competitive Shooting Programs – compete.nra.org
American Trap Association – shootata.com
National Skeet Shooting Association – nssa-nsca.org
United States Practical Shooting Association – uspsa.org
International Defensive Pistol Association – idpa.com
International Practical Shooting Confederation – ipsc.org
Kids & Clays – kidsandclays.com
Olin Shooting Facilities – winchestergunrange.com
Youth Shooting Sports Program – youthshootingsa.com
Civilian Marksmanship Program – thecmp.org
Winchester Ammunition
A world leader in delivering innovative products, Winchester is The American Legend, a brand built on integrity, hard work, and a deep focus on its loyal customers.