A Must-See In The Summer – NILO Farms
One of the most historic sites in the world of shooting is nestled upon 640 oak- and hickory-filled acres just outside Alton, Ill. The land was once the personal paradise of one of North America's conservation pioneers, John M. Olin of Winchester.
Named for Mr. Olin ("Nilo" is Olin backwards), Nilo Farms was established in 1952 as one of America's first game preserves. For decades, it has maintained a commitment to the development and demonstration of hunting preserve and game management techniques. Nilo has contributed a wealth of new information to the hunting and game preserve community.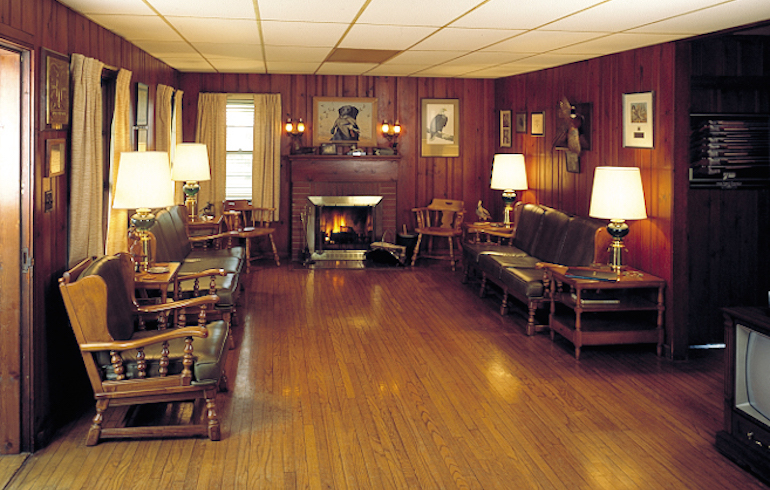 Many of the land management, farm crop selection and rotation and plant cover design techniques developed on the property's 640 acres are now standard in the management of waterfowl and upland game bird preserves.
Hunting the hallowed grounds of Nilo for upland game birds truly is a once-in-a-lifetime experience. There are no "average" days at Nilo. The staff is first rate and the hunting dogs are some of the finest in the world. In fact, Nilo has a special place carved out in sporting dog history with its association with Mr. Olin's most prized champion: the immortal black Labrador, King Buck. Artwork and faded photos of Mr. Olin and King Buck adorn the walls of most of the buildings at the facility, while an iconic statue of King Buck watches over the kennel—home to the current stock of hunting dogs at on the property. A morning spent watching these thoroughbreds flush pheasants on a sorghum field or retrieve a fallen mallard from a pond on the property is the culmination of Mr. Olin's one-time vision for his property.
Even amidst the hustle of today, time seems to stand still at Nilo Farms with its nod toward the location's rich sporting heritage. To truly appreciate it, you have to visit the historic shooting grounds yourself. Fortunately, you can.
Nilo Farms is open to the public nearly year round, and reservations can be made by visiting NiloFarms.com. Hunting seasons at Nilo generally run from the beginning of October through the end of March, but summer offers an excellent chance to tour the property and its famed clubhouse, as well as get in some sporting clays, trap, skeet or 5-stand. Need to improve upon your shotgun skills? Nilo also offers world-class shooting instruction from certified NSCA Level II instructors.
If traveling through the Midwest this summer or even later in the year, be sure you make Nilo Farms one of the places you visit. It's both a must-see and a must-shoot.
Winchester Ammunition
A world leader in delivering innovative products, Winchester is The American Legend, a brand built on integrity, hard work, and a deep focus on its loyal customers.