A New Winchester Rifle – Check It Out
Winchester ammo and Winchester Repeating Arms are two of the most iconic product lines in all of shooting sports.
Coinciding with the introduction of Winchester's Deer Season XP line of ammunition, Winchester Repeating Arms debuted a new rifle, one that select members of the outdoor media first got to try last season. One of those writers, David Draper, shared his opinion on the new Winchester rifle in this year's 2015 Winchester Ammunition catalog. Draper writes: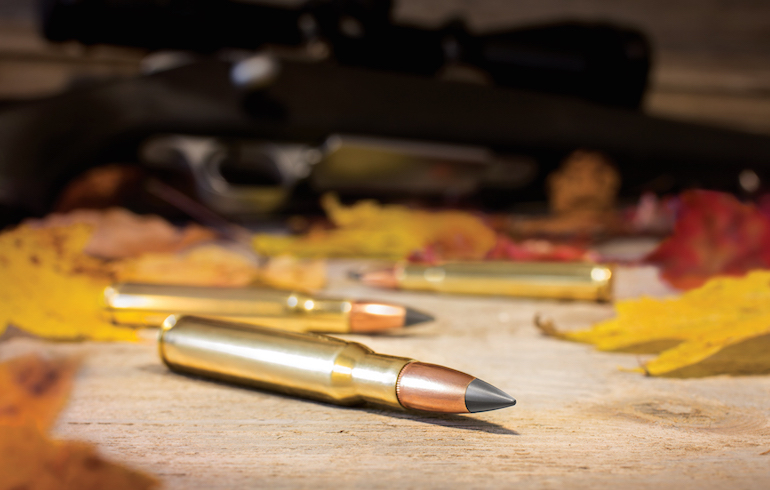 Winchester has long had a reputation for building rifles that were accurate, reliable and handsome, legendary examples of the gunmaker's art that have been passed down through generations with simple, iconic names like the 1873 and, the rifleman's rifle, the Model 70®. With the introduction of their newest rifle—the XPR™—Winchester continues that tradition of building accurate, reliable rifles, though in a very different package.
The first thing that grabs your attention is the XPR's black stock, something rare in the world of Winchester. Modern in appearance and fit, the bolt-action is built with an advanced polymer with textured grip and forend to provide positive traction in all conditions and environments. The polymer also withstands temperature extremes and, when combined with the unique flat bedding pads and cross-mounted recoil lug, maintains the rifle's accuracy and performance in any weather. At the rear, an Inflex recoil pad is designed to minimize felt recoil by directing the butt down and away from the shooter.
The real advancements in technology over previous Winchester rifles are in the XPR's guts. Like the rest of the rifle, the receiver and bolt take advantage of modern materials and manufacturing processes. Precision machined from a solid bar of thorough-hardened chromoly steel, both are incredibly tough and built to resist wear and torque, even under heavy use. The bolt is of full diameter for extreme rigidity, and is designed with three locking lugs and a shortened 60-degree throw. This allows for faster cycling without interfering with larger ocular diameters found on many modern scopes. The bolt has also been treated with nickel Teflon for smooth operation and maximum resistance to the elements.
In another nod to modern rifle making, Winchester fitted the receiver with a button-rifled chromoly steel barrel using a barrel nut. This connection not only helps the XP  come in at a friendly price point, but has the added benefit of aiding accuracy by keeping the receiver and barrel in precise alignment with the optimal amount of headspacing between the bolt face and bore for each chambering.
In designing the XPR, Winchester didn't completely abandon all of its proven technology. Most notably for a rifle with a suggested retail of $549, the company fitted the XPR with an M.O.A. fire control system. This all-steel adjustable trigger group features 2:1 mechanics, meaning the trigger itself travels half the distance of the actuator, resulting in an enhanced trigger feel that greatly reduces felt creep and overtravel.
The XPR looks like no rifle Winchester has ever offered. Thanks to nearly 150 years of experience combined with modern materials and manufacturing, there shouldn't be any worry it will live up to the company's legendary performance. Winchester has built a longstanding reputation on its fine firearms and, though it's not made of wood, the XPR continues that tradition.
Winchester Ammunition
A world leader in delivering innovative products, Winchester is The American Legend, a brand built on integrity, hard work, and a deep focus on its loyal customers.