Looking For Additional Hunting Opportunities…Here You Go
At one time not so long ago, it was hunting for small game, primarily squirrels or rabbits, that marked a child's introduction to the world of hunting.
With big game populations seemingly pushing the carrying capacity of many local environments beyond anything hunters and game managers of the 1950s and 60s ever dreamed, it isn't any surprise that most kids today come up hunting deer, turkeys, elk and even bear as some of their first hunts. But that wasn't always the case.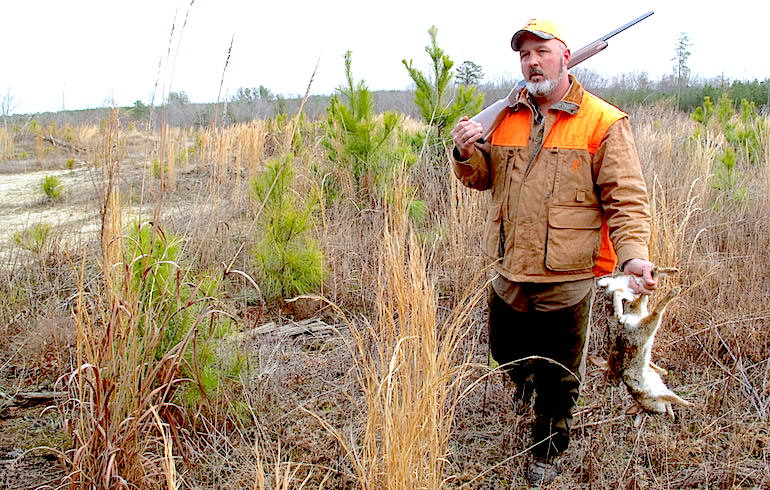 Although you won't find many programs on outdoor television dedicated to the adventures of small game hunters working a small country woodlot for bushytails, the fact is, hunters who fail to take advantage of the abundant hunting opportunities small game still offers, are missing out. And if they're not taking their kids, as family enjoyment goes, they're most definitely missing out.
Besides ridiculously abundant populations on almost any property, large or small, small game provides one possible opportunity more popular big game species tend to be limited on…and that is obtaining permission on a piece of land to hunt them. The days of knocking on a farmer's door and getting permission to hunt his land for deer or turkeys may well be long gone. In fact, in most places, where leased land goes in excess of $20 an acre, the idea is laughable. But where small game is concerned, with fewer hunters pursuing these critters and their numbers plentiful on even properties of a few acres, the chance to knock on a door and get permission to shoot a few squirrels or take a few garden-robbing rabbits is still a realistic endeavor. Even some hunt clubs will allow others to come on their properties to hunt small game as long as it doesn't interfere with their club members' hunting activities.
One group of Southside Virginia rabbit hunters, who love to run beagles, have found that friends in charge of large deer clubs generally don't mind them slipping in on certain properties during the week when it won't interfere with hunts. Most big clubs often find themselves with the hunting rights to tracts of land seldom if ever hunted for larger animal because it doesn't lend itself to the club's style of hunting. But these ignored tracts are ideal for jumping a few rabbits, catching a number of early morning squirrel or even flushing some game birds.
These hunts are still great for kids, who can easily join in on carrying or retrieving game, don't often have to sit for as long or as still as they do on other types of hunts, and with no sets of antlers or beard length to measure one critter against the next, every successful shot is a trophy worthy of the game bag or stew pot.
And whether you choose to embark on these hunts with rifle or scattergun, Winchester has you covered. The ageless Super X line of ammunition boasts both shotshells and rimfire rounds that are perfect for today's small game hunters. Where shotshells are concerned, the Super X line has both Game & Field loads in 12-, 20- and 16-gauge offerings of size No. 4 to No. 8 shot, and High Brass Game loads all the way down to .410 gauge in sizes from No. 4 to No. 9 shot. On the rimfire side, Super X boasts rounds in .17 HMR, .22 Short, .22 Winchester Magnum, 17 Winchester Super Mag and the ubiquitous .22 Long Rifle.
Small game seasons are typically long, making them long on opportunity, too. And while the animals may be relatively small, the good times and adventure you share with your kids or even on solo hunts will be big as all outdoors.
Winchester Ammunition
A world leader in delivering innovative products, Winchester is The American Legend, a brand built on integrity, hard work, and a deep focus on its loyal customers.