Great New Predator Loads From Winchester
Now in 2016, after much anticipation, Winchester Varmint X now includes Shot-Lok Tech­nology in a new shotshell load developed specifically for hunting predators.
The popularity of Shot-Lok Technology and the performance it delivered in Long Beard XR and Rooster XR rolled seamlessly into what is unequivocally one of the best shotshell options available for extended range shots from a scattergun on coyotes, foxes and more.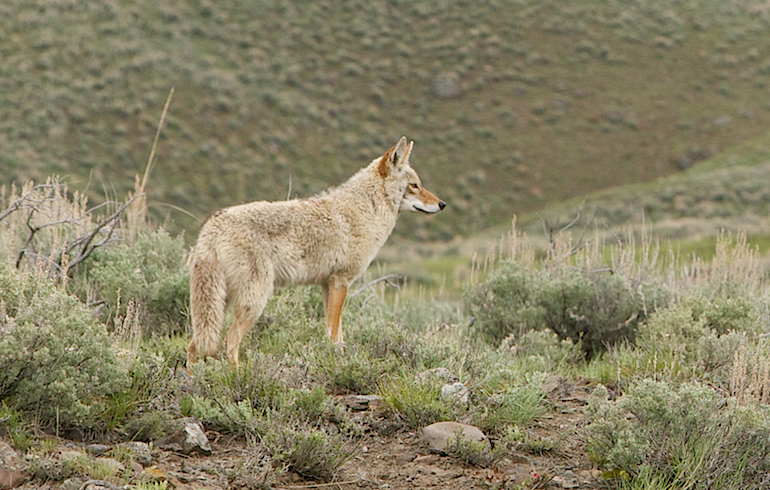 With the introduction of Long Beard XR just a couple of years ago and its game-changing Shot-Lok technology, which allowed patterns to hold together longer and fly farther for devastating extended range shots, it was only a matter of time before other hunters were wondering when Shot-Lok would come to a load for their game. Next up was Rooster XR, a hard-hitting load designed for wild flushing pheasants.
So how does it work? Shot-Lok Technology features a liquid gel that surrounds the pellets in the shot cup and then hardens inside the shell. When fired, the shot launches from the barrel nearly perfectly round for extremely tight, long-range patterns. The hardened liquid gel shattering upon firing allowing the shot to fly free, but tightly held together.
Winchester's initial Varmint X Shot-Lok offering will come in 3-inch shells loaded with 1 ounce of plated BBs. They'll leave the barrel at around 1,300 fps designed for effec­tive, yet deep-penetrating pat­terns beyond 40 yards—the perfect shot option for preda­tor and varmint hunters, who like many turkey hunters, love to call their quarry in close for that added thrill and feeling of accomplishment. In fact, at 40 yards, shooters can expect more than 12 inches of penetration on a coyote-sized target. No doubt, this new load will change the game for close-quarters predator hunting across the United States.
Winchester Ammunition
A world leader in delivering innovative products, Winchester is The American Legend, a brand built on integrity, hard work, and a deep focus on its loyal customers.