Winchester Congratulates Team USA and Kim Rhode as They Prepare for The Rio Olympics
Winchester congratulates Kim Rhode, whose pursuit of gold in Rio—and Olympic history—all moved a step further at the U.S. Olympic Team Trials.
Tillar, Arkansas was the location on May 18-25, when she secured her spot on the 2016 U.S. Olympic Shooting Team. Rhode locked up her spot before even competing in the Friday final—14 points ahead of her closest competitor. It will be Rhode's sixth consecutive Olympic games, a feat few athletes in the world have ever achieved.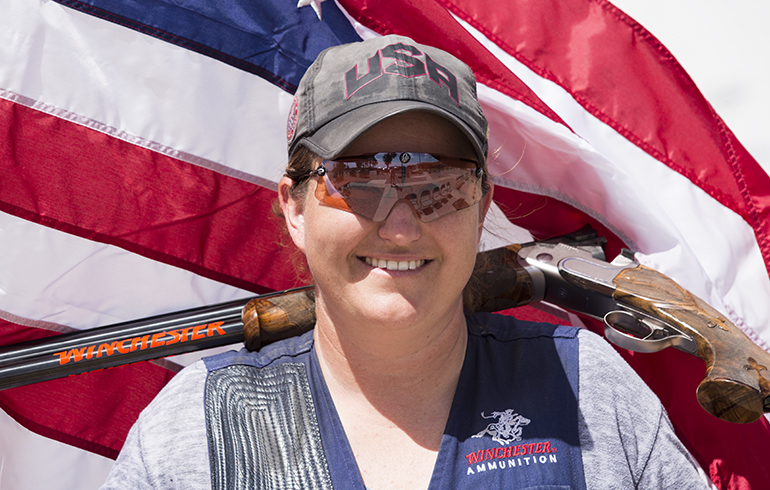 Here's a look at just how amazing Rhode's achievement is and where she already stands in the history books:
She is the first U.S. individual competitor ever to win medals—three gold, a silver and a bronze—at five consecutive Olympic games.
She is tied with basketball player Teresa Edwards for most consecutive medals won by an American athlete.
Rhode is one of just 51 competitors in history to win five or more Olympic medals.
When she competes in Rio, she will be only the second U.S. women to ever compete in six Olympics.
She is the first U.S. Olympian to qualify for an Olympic team on five continents.
If Rhode wins in Rio, she will be the only U.S. Olympian to ever earn a medal in six consecutive Olympics and will tie Italian luger Armin Zöggeler for most consecutive individual Olympic medals.
Rhode made her first national team in 1995. Since that time, she's won 14 national championships and 35 medals in international competitions, including her five Olympic medals.
According to U.S. Shooting, Rhode joins skeet shooters Morgan Craft, Frank Thompson and Vincent Hancock; double trap shooters Glenn Eller and Josh Richmond and trap shooter Corey Cogdell-Unrein on the U.S. Olympic shotgun team. Winchester is a proud supporter of the U.S. Shooting Shotgun team. With the exception of Frank Thompson, all of these competitors participated in the 2012 London Olympic games.
Winchester Ammunition
A world leader in delivering innovative products, Winchester is The American Legend, a brand built on integrity, hard work, and a deep focus on its loyal customers.