Get Geared Up At The Winchester Store
The Winchester horse and rider is one of the most well-known logos around the world. Millions of people have a deep affinity for this legendary brand and entering 2016, Winchester continues its offerings of top-quality gear and merchandise.
Be it ball caps or sweatshirts, a shooting range bag or coffee mug, look for new items, special promotions and discounts throughout the year as Winchester celebrates its 150th anniversary. It doesn't matter if you are looking for a little mid-summer style for the clays course or are preparing for the upcoming fall seasons, Winchester logo gear looks cool no matter where you go.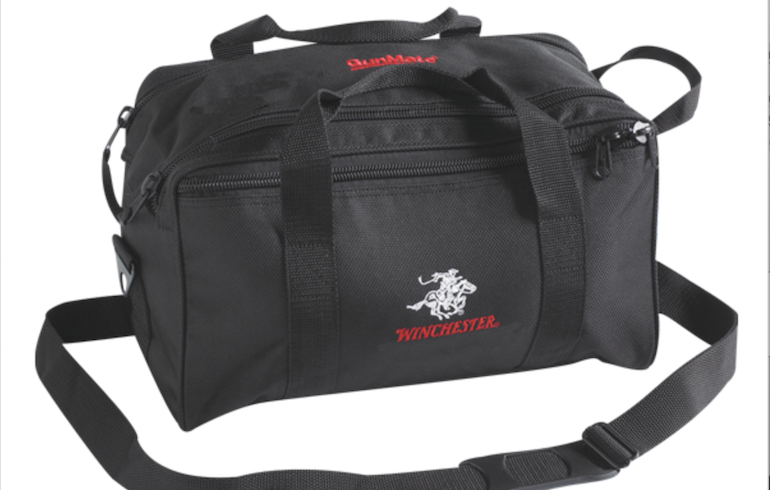 Just visit winchestergear.com to find a variety of shooting accessories; hats and clothing for men, women and children; hunting gear; range gear; 150th anniversary gear and more.
Here are a few favorites:
150th Winchester Cooler – Keep your drinks and food cold, even as the shooting action heats up this summer, in this 150th anniversary Winchester logo cooler. The zippered main compartment holds up to 12 cans. There are also a zippered front pocket and side mesh pocket in this insulated PEVA-lined cooler. Includes a metal bottle opener for the ultimate in convenience. Has both an adjustable shoulder strap and a top carry handle. ($22)
Winchester AA Shotshell Mailbox – For the sportsman with everything, nothing shouts out your Winchester pride like this bright red mailbox in the shape of a large shotshell and emblazoned with the Winchester "AA" logo. Mailbox is covered in weather-resistant paint and features electroplated metal construction for long-lasting durability. ($75)
150th Anniversary Thermos – Thermos vacuum insulation technology is among the best to keep cold drinks cold and hot drinks hot. The interior and exterior are both made of durable stainless steel. This Winchester-logoed Thermos is contoured for easy hold and fits in most vehicle cup holders. Drink lid opens with a simple push of a button. ($30)
Winchester Bar Stool – Add character to your home bar with this red and white logoed retro bar stool. The seat swivels. Stool legs are made of 1-inch tubular steel and measures 30 inches tall. ($80)
Range Bag – Hit the range in Winchester style with this double-zipper bag that boasts enough room for two handguns, ammo and all of your other range essentials such as ear and eye protection. The range bag features removable pistol rugs, internal dividers, wraparound handles, a removable shoulder strap and the Winchester log embroidered on the side. Measures 16-in. wide, 8-in. high and 7-in. deep. ($35)
Check out these and dozens of other one-of-a-kind items to round out the décor in camp or the gear for your days on the range. Visit winchestergear.com.
Winchester Ammunition
A world leader in delivering innovative products, Winchester is The American Legend, a brand built on integrity, hard work, and a deep focus on its loyal customers.