Kim Rhode Sets Olympic Record
By winning the bronze medal, Rhode became the only woman in history to win individual medals in six consecutive Olympic games, the only United States athlete to win six consecutive individual medals and the first to win them in six consecutive summer Olympics.
In case you missed it the other week, given NBC's—and the major media's in general—challenge in adequately covering the breadth of events taking place during the Rio Olympics, Winchester-supported shooter Kim Rhode, 37, set a new world record when she finished third in the women's skeet shooting event. Only Italian luge legend Armin Zöggeler has won as many consecutive individual Olympic medals.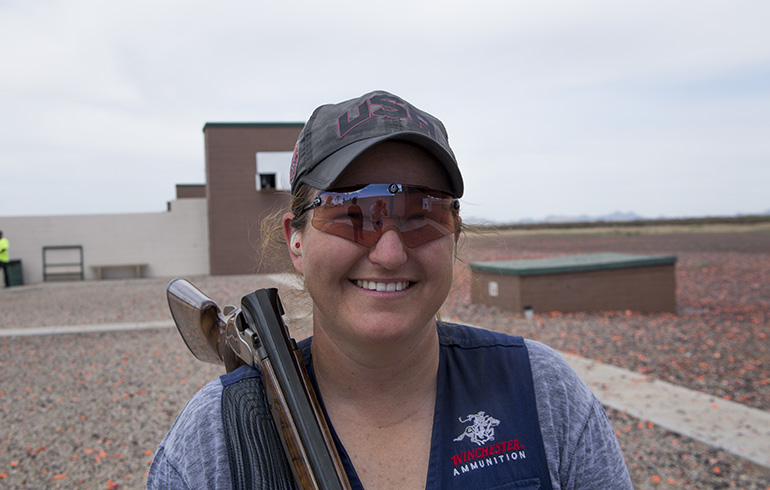 Here's a look back at Rhode's march to Olympic history:
In 1996, Rhode became the youngest Olympic shooting champion in history when she won gold shooting double trap at the age of 17, according to NBC Sports.
She followed that performance by taking the bronze in 2000 in double trap at the Sydney Olympics.
Rhode returned to the top of the podium at the 2004 Olympics in Athens when she won gold in women's double trap.
She won a silver medal in Beijing in 2008 in women's skeet.
In 2012, Rhode earned her fifth Olympic medal overall and her third gold, when she took the gold medal in skeet in London.
Other Olympic shooting team medalists in 2016 include:
Ginny Thrasher won gold in women's air rifle and, at the same time, earned the first gold medal of the entire Olympic games.
Corey Cogdell-Unrein won a repeat bronze in women's trap.
Winchester Ammunition
A world leader in delivering innovative products, Winchester is The American Legend, a brand built on integrity, hard work, and a deep focus on its loyal customers.