Throwing It Back
No two hunting seasons are exactly alike. Yet, few would measure a season purely on success. The true measure has always been memories made, and the people forever connected by them. One constant tie that binds us all, has been and always will be opening day.
The anticipation and excitement of opening day never waivers, regardless of age and experience. Each generation passes these treasured traditions on to the next.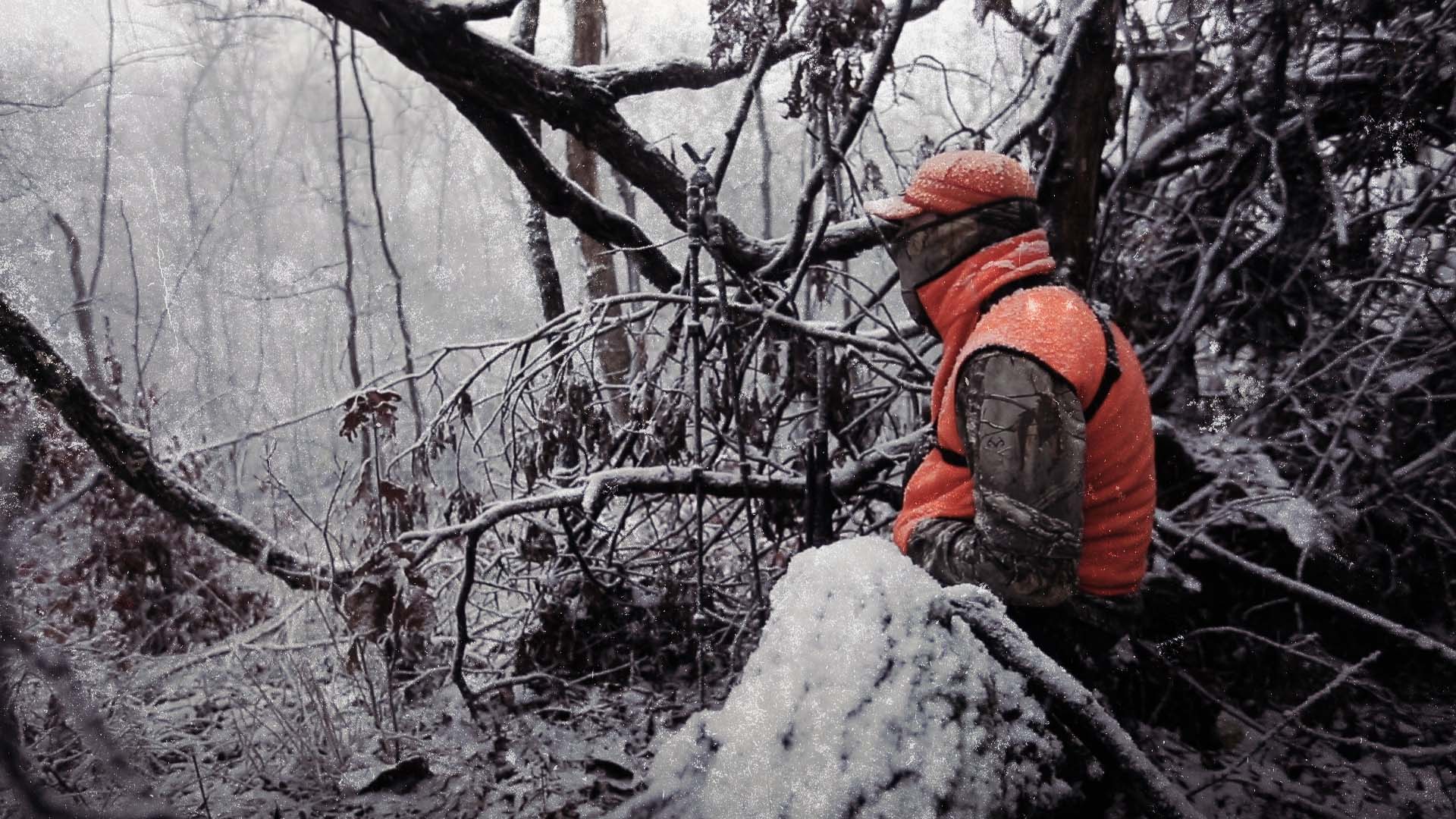 Nikki Boxler is no stranger to these moments. Since a young girl she's been going on opening day sits with Dad at the family farm in upstate New York. Same for Chris Keefer, who at one point was a beardless young boy, stump-sitting alongside his younger brothers somewhere in the rolling hills of Western Pennsylvania. For millions of sportsmen, women and youth around the world, Winchester has been along for the ride since the beginning.
In a shotgun-only section of Illinois woods, Nikki and Chris are confident after dialing in their Winchester SX3 slug guns paired with XP3 Sabot Slug ammunition. They take their positions and are instantly reminded of where it all started. Nikki pays a visit to the Loraine, Illinois buck pole to see first-hand, smiling evidence of hard earned success. They decide to throw it back, and hunt from the ground, just like the days before fancy blinds and comfortable tree stands.
After an unrelenting whitetail pursuit in Illinois came to a close, the pair decides to go their separate ways. As Nikki heads back home to Buffalo, Chris makes one final effort in The Hawkeye State. After a string of uneventful sits, the hunter's mind begins to second guess itself. The slow squeeze on a Winchester trigger is how we'd like every story to end, but getting in the right spot can be a challenge. Luckily for Chris Keefer, a bold sequence of last second strategies leads to a face-off with a true Tall Corn State shooter.
Chris Keefer
Chris loves to chase big game in Alaska with brother Casey and spends a ton of time doing just that. When not there or in the planning stages of the next hunt, he enjoys a sunny day round of golf back home in his native Michigan.

As co-host of Winchester Life, he feels it his responsibility to help you find your own definition of the outdoors. He takes this responsibility very seriously and will take the rest of his working life fulfilling this quest. He can go from adventurous woodsman to sharp-dressed dinner guest in no time at all.
Nikki Boxler
Nikki Boxler grew up on a large dairy farm in Western New York and continues to reside there today. This setting has shaped her love of the outdoors and is how she developed a passion which drives her to spend as much time hunting and fishing as possible. For her, hunting is not about the kill, it is about the experience, the memories, the moments and having fun. Her most memorable adventures take place not only in the woods but also around the grill. Nikki thoroughly enjoys her role as co-host of Winchester Life.