Late Season Waterfowl Tips for Success
As the year is winding down, the hunting opportunities are also becoming less and less frequent.  One of my favorite things to do as the temps drop and my deer tags get notched is set a little time aside for late season waterfowl action. 
This can be extremely fun, but many times I see people frustrated, as their usual techniques may not work.  Here are a few tips and tricks to help you become more successful this late season.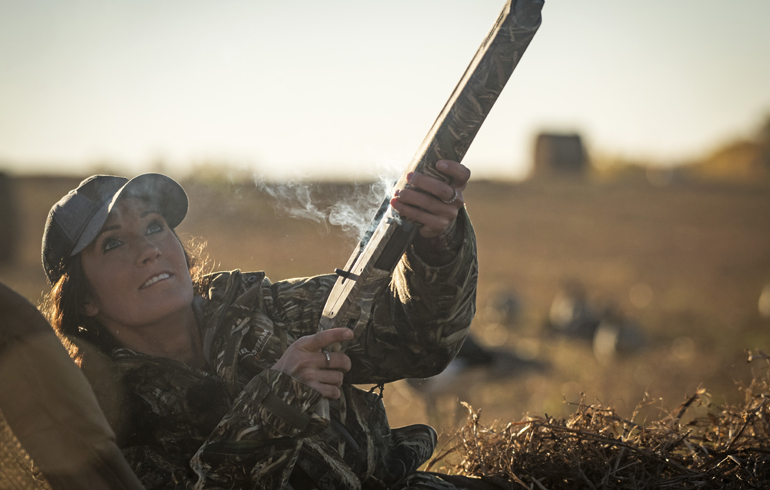 Run smaller spreads- If you're usually running 50-100 cut it down to more like 12-18 fully flocked decoys. This helps on pressured birds and will give you a higher chance of success than others around you.
Keep blinds well hidden- Late season the birds are looking closely at every setup. Keep your blinds extremely camouflaged and set up further away from your decoy spread than normal. Look for things like a hedgerow if hunting fields to hide the layout blinds even better.  If there is snow on the ground, get some snow spray to ensure everything looks perfect.
Condition your Dog- As the temps drop it gets extremely cold for both you and your dog. Ensure you've been conditioning your dog to the weather and let them stay outside for most of the day as the temps start getting colder. This will help get their winter coat going which will be extremely helpful late season for their comfort.  Also make sure to bring dry towels in case they get wet and the temps are extremely cold.  Dry them off immediately and try to avoid water for your dog if at all possible.
Keep warm- If you're hunting out of pit blinds set up your heaters to run off big propane tanks. This is usually very easy to do and the bigger propane tanks will last longer, and are much more cost efficient. That way you can run the heater non-stop keeping everyone warm and ready for the action.  If you're in lay out blinds, try using ThermaCare wraps that can be placed around your neck and kidneys.  These last all day and make a huge difference on the amount of clothing you need to keep warm.
Stay focused- So after a full season of hunting you start missing, remember the basics. It's easy to get lazy after a long season, but don't forget to pick a specific bird out and keep your head down on the gun
Ammo selection– Late season can offer a wide range of hunting weather, but regardless snow, rain or shine the Drylok Super Steel System will ensure your ammo stays dry keeping any moisture away from the powder. The hex steel shot also gives you more trauma upon impact and its more packable so you get 15% more room for powder which gives you increased velocities at the muzzle.
Less is more- When it comes to calling, these birds have heard it all. So remember, less is more! Only call as needed and if you have a flock coming in, just let them come and keep quiet.
Melissa Bachman
With a degree in broadcast journalism, Melissa set sights on a career in the outdoors. Traveling over 300 days a year to shoot for Winchester Deadly Passion, Bachman considers this her "dream job." With a love for children, industry trade shows and the great outdoors, she films around the world for her adrenaline-pumped series.