Looking for Some Spring and Summer Fun – Grab Your .22 Rimfire!
For rural plinkers and suburban range junkies, memories of the .22-caliber ammo shortage just a few years back still burn fresh in the mind. At the time, shooters were lurking about Wal-Marts watching for deliveries of the precious commodity so as soon as it was logged into inventory, they could grab up what was permitted.
Many stores limited buyers to no more than two boxes of the rimfire ammunition at a time and even other stores were left to simply tell their customers to search elsewhere. As a result, prices also went up. The ammo was still relatively cheap when compared to larger caliber centerfire loads, but it was no longer the bank account afterthought that many outdoor writers had once waxed poetic about for its availability and low cost.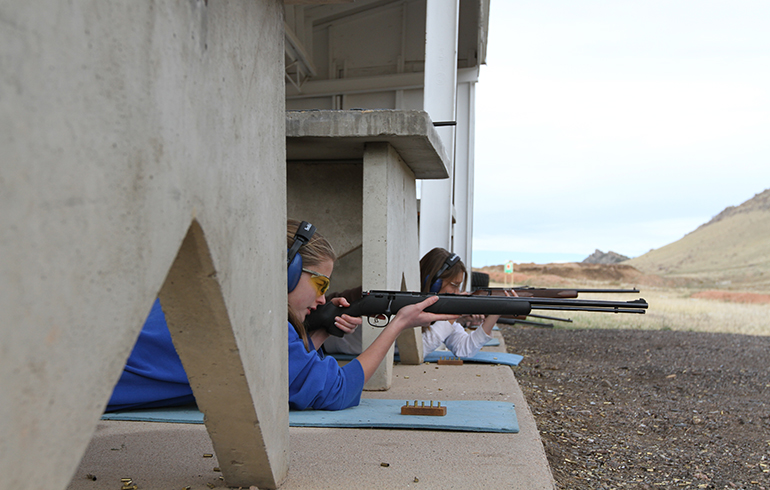 While there were several conspiracy theories for the shortage, the simple fact was, demand was at an all-time high. High demand for any product often translates into less of it being available. All of that seems to somewhat be a thing of the past now as Winchester, always a leader in delivering the most comprehensive line of ammunition ever offered, continues to roll out new rimfire offerings for the public to enjoy.
Super X Subsonic was introduced in both centerfire and rimfire versions in 2017 with the rimfire load designed with small game hunters, varminters and suppressed firearm fans in mind. They introduced a .22 Win. Mag. Subsonic
round, which reduced-noise and was made expressly for use in suppressed firearms for the ultimate in low-noise performance. These loads also produce less audible sound when fired through standard 22 Win. Mag. firearms, as well, making it a great hunting round.
Winchester's M-22 Rimfire rounds in .22 Long Rifle were introduced just a few years ago and already they have become huge hit with those people who enjoy large volume shooting. After all, it  comes in a box of  1,000 rounds.The M-22 features a black copper-plated round-nose bullet, clean burning powders and non-corrosive priming for a load that can be stored for periods of time and also is suitable for lots of repeat firing at the range or when shooting targets on the farm.
Bridging the gap of the new Super X Subsonic and the M-22 are the M-22 Subsonic loads in .22 Long Rifle. They are designed for clean feeding in semi-auto rifles and are optimized for suppressor use and generate low muzzle flash.
Of course, who can ignore the predator-performance designed rimfire loads by Winchester known as the Varmint HE (High Energy), Varmint HV (High Velocity) and Varmint LF (Lead Free). All boast basic .22 Long Rifle and 22 Mag. offerings, while the HE and HV lines boast the pinnacle of rimfire performance—the .22 Win. Super Mag, which is the fastest firing rimfire round ever developed at a speed in excess of 3,000 fps (in the HV line).
Regardless of whether your hope is to take down summer varmints before the start of fall seasons or simply to sharpen your marksmanship and have a little fun at the range, Winchester has a rimfire load for you that is both readily available and extremely cost effective for those days where friends and family wan to shoot round after round.
Winchester Ammunition
A world leader in delivering innovative products, Winchester is The American Legend, a brand built on integrity, hard work, and a deep focus on its loyal customers.