Celebrate National Shooting Sports Month
America is celebrating the first-ever National Shooting Sports Month, (August 2017), which promotes firearms safety, a variety of shooting sports disciplines and overall increased participation on the range. 
The National Shooting Sports Foundation (NSSF) and other major industry manufactures, including Winchester, are supporting this initiative to showcase the positive benefits the shooting sports contribute to communities across North America. Online, messaging promoting the month is being noted with#LETSGOSHOOTING.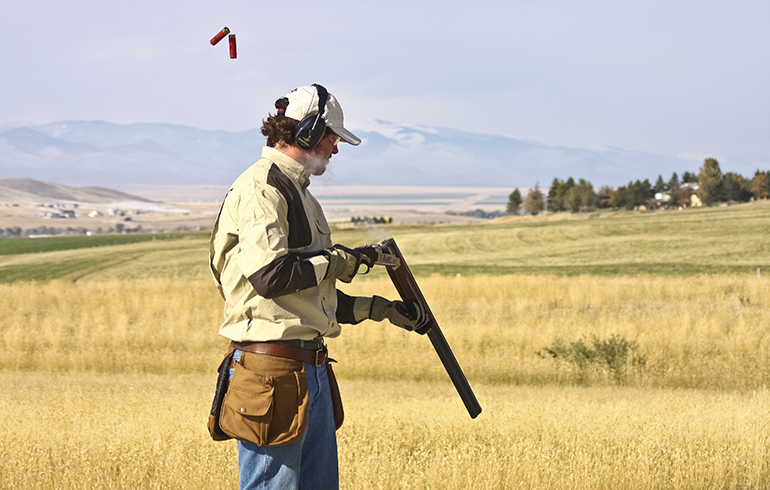 In fact, as NSSF encourages people to share their experiences of shooting at a participating range through social media, they ask that they use #LETSGOSHOOTING in their posts.
"Our first National Shooting Sports Month is set to be a tremendous success, thanks to hundreds of manufacturers, ranges and retailers across the country signing up to take part and getting the word out to their customers and communities," says Zach Snow, NSSF director, Shooting Range Services. "We're thrilled to have Winchester join in the celebration."
An estimated 50 million Americans participate in target shooting sports, and according to NSSF research, millions more people have expressed interest in learning shooting
"With so much going on in people's lives today, the shooting sports offer an opportunity to tune out distractions, learn a new skill, socialize and share their experiences," said NSSF President and CEO Steve Sanetti.
NSSF encourages shooters to use the rest of the month to take interested friends and family members shooting at a range near them. To help both shooters and interested nonshooters alike, the NSSF launched ShootingSportsMonth.org with a number of interactive features to showcase ideas for participating. The site includes an easy-to-use range finder by state; events and sales promotions where recreational target shooters can save on guns, ammunition and other shooting supplies; and many other resources. Because safety is intrinsic to responsible firearms use, the website also includes information on safe firearms handling procedures and tips on securely storing firearms when they are not being used.
So get out there and celebrate National Shooting Sports Month by taking someone shooting and make this first ever observance one that will become an annual tradition in the lives of millions of recreational shooting enthusiasts across America. Winchester is excited to be a part of this important celebration and encourages everyone to #LETSGOSHOOTING.
Follow Winchester's social media channels for more tips and updates on Winchester supported events and promotions on Facebook, YouTube, Instagram and Twitter.
Winchester Ammunition
A world leader in delivering innovative products, Winchester is The American Legend, a brand built on integrity, hard work, and a deep focus on its loyal customers.