How to Get Youth More Involved in the Outdoors
Technological advancement and their benefits can be seen and felt all around us – its impact on our society and what it allows humanity to accomplish are invaluable.
But, I am not alone in realizing the many drawbacks to having seemingly endless technologies available at our fingertips 24/7, 365 days a year.  These drawbacks become especially present in regards to our developing youth and a growing disconnect with nature and the environment around them!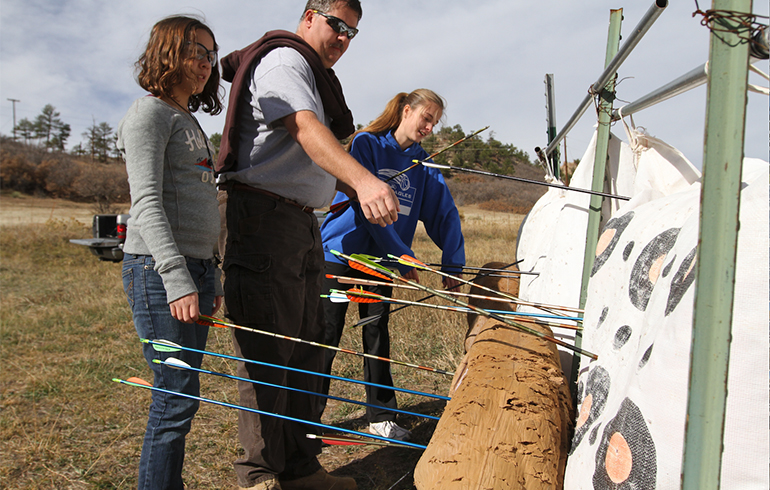 Forgive me for sounding like the "back in my day…" old lady but, I often times find myself reminiscing of the good old days where I spent most of my youth outside on a tractor or riding a horse! Now I'd be lying if I claimed technology hasn't tightened its grip on many aspects of my life (i.e. here I sit typing away on my laptop with hopes that all of you will read this blog on the internet!), so these trips down memory lane are especially important to keep me self-aware and help me shut off the phone and enjoy the world right in front of me!
I'm sure many of you reading this grew up with similar memories of the times you spent growing up with a love and respect for the outdoors! With regards to today's youth, it's important that we use memories like these to bridge technology and the outdoors together to hopefully create a stronger connection to nature! Below, I offer a few ideas I feel may be helpful with integrating nature into a child's life and reducing the dependency on technology for entertainment or enjoyment!
Schedule Time Outdoors: When I was growing up, it was basically required – got free time? Well get my butt outside! Today, life is much different. Schedules help everyone stick to a plan, and often times without one, life somehow always finds a way to interrupt! So why not schedule a set amount of time daily or weekly to spend outside with the kids? Utilize the many outdoor resources available around you: public fishing ponds, wildlife viewing areas, hiking trails, etc.
Varying Activities: Attention spans are much shorter in younger kids so it is important to not overwhelm them with long hours spent on one activity. For example, spending all day sitting in a ground blind will likely not be as thrilling to a child as it is to us! Instead, think not about the activities you enjoy as an adult and try to introduce them to a different activity as often as possible!
Let Them Take The Lead: While exploring ideas for this blog, I stumbled across some research that I found rather interesting. The author states "Children who design and direct their own play experiences in nature seem to have a greater understanding and confidence in natural environments than children who visit under close supervision." In other words, rather than directing all aspects of a child's time outdoors, perhaps consider taking a back seat (so to speak) and allowing them to choose how they interact with the environment while outdoors and embrace it!
Include Friends: Bringing other people along on your adventures can bring a fresh set of ideas, laughter and fun. Allowing your child and their friends to interact with and enjoy the outdoors together can provide the foundation that morphs into prioritizing hunting, camping or fishing trips with one another later on down the road!
We are all raised in different environments and no two kids are the same! This is why I find this topic to be dynamic and fascinating since every family has different ways of introducing their children to the beautiful outdoors! I would love to read all of the different ways you have incorporated nature into your children's lives so please feel free to share your experiences in the comment section below!
Nikki Boxler
Nikki Boxler grew up on a large dairy farm in Western New York and continues to reside there today. This setting has shaped her love of the outdoors and is how she developed a passion which drives her to spend as much time hunting and fishing as possible. For her, hunting is not about the kill, it is about the experience, the memories, the moments and having fun. Her most memorable adventures take place not only in the woods but also around the grill. Nikki thoroughly enjoys her role as co-host of Winchester Life.