USA Shooting Heads Overseas to Porpetto, Italy
Members of the USA Shooting team start competing Thursday in Porpetto, Italy, in the ISSF Junior World Cup shotgun competition.
Twelve of the USA's best junior shotgun athletes have made their way there to compete in the lone World Cup dedicated specifically to Junior shotgun athletes in the ISSF season. For most of the U.S. team, it also serves as a warm-up for the ISSF World Championship for Shotgun in Moscow, Russia starting later this month.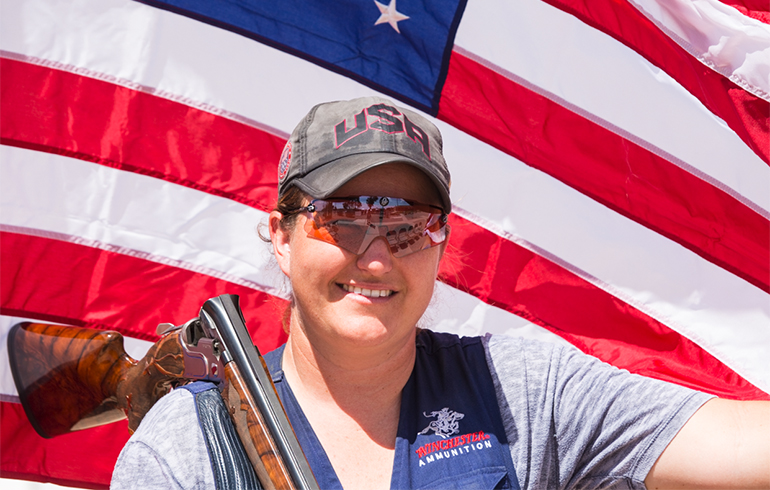 Winchester is a longtime sponsor of USA Shooting and has a special supportive relationship with Kim Rhode, who in the last Olympics became the only woman in history to win individual medals in six consecutive Olympic games. She is also the only United States athlete to win six consecutive individual medals and the first to win them in six consecutive summer Olympics. Only Italian luge legend Armin Zöggeler has won as many consecutive individual Olympic medals.
Key competitions during the Italy event include Women's Junior Trap, Men's Junior Trap, Mixed Junior Trap, Men's Double Trap, Men's Junior Skeet and Women's Junior Skeet.
Be sure to follow Winchester's social media channels for updates on the USA Shooting Team's success in Italy. You will find more details on this and other Winchester supported events and promotions on Facebook, YouTube, Instagram and Twitter.
Winchester Ammunition
A world leader in delivering innovative products, Winchester is The American Legend, a brand built on integrity, hard work, and a deep focus on its loyal customers.