365
In his home state of Iowa, Gabe Adair works for whitetail year-round as he tills the soil and perfects the fields. When his friend Paul Sawyer comes to town, the duo takes a break from chasing whitetail to coax in tom turkeys.
Living the Whitetail Dream in Iowa...by chasing Spring Turkeys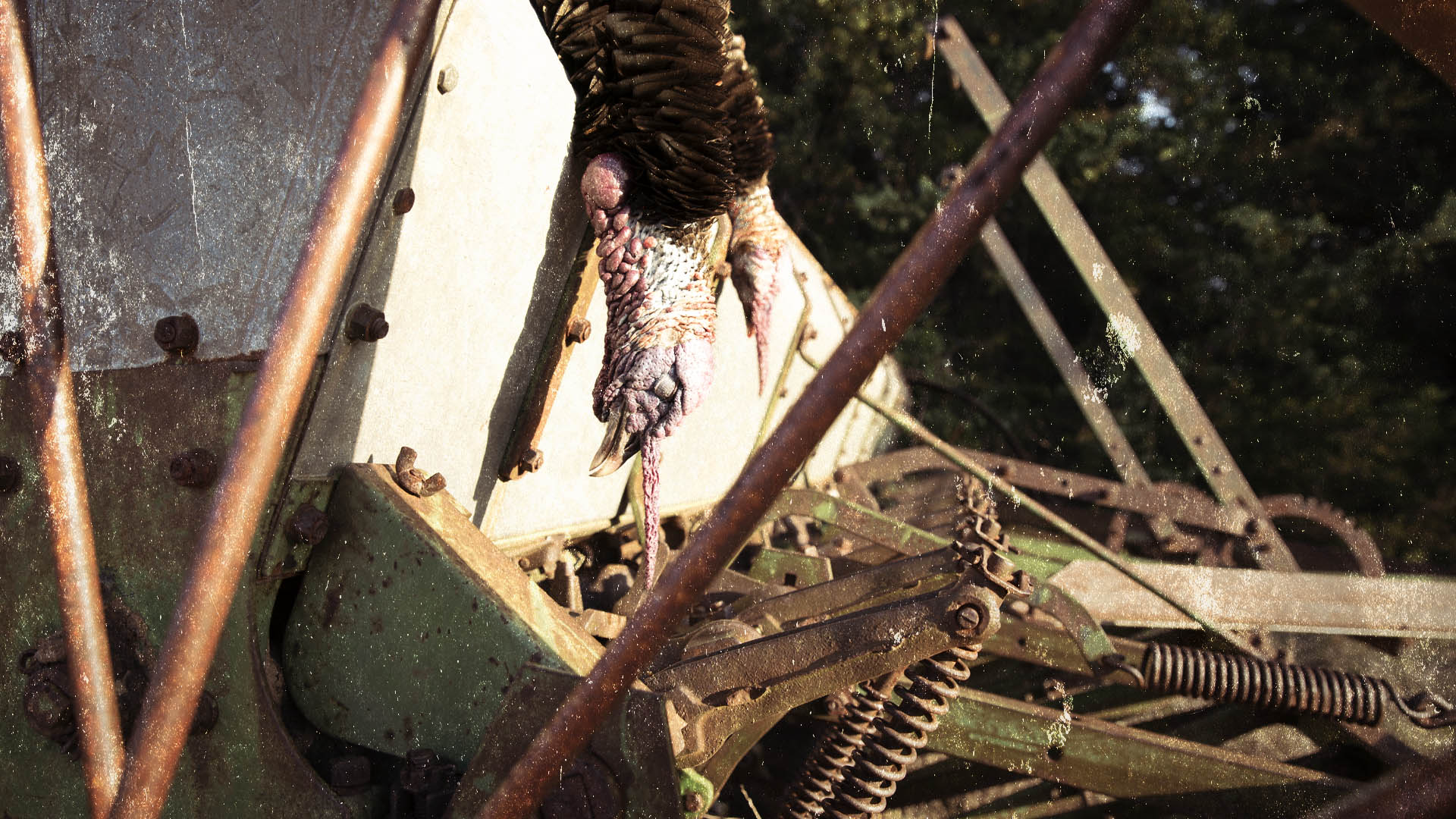 Gabe Adair has his roots firmly placed into the nutrient-rich soil of south-central Iowa. As a kid, he spent his days hunting with his father and playing on farms with his friends.

"I loved being on the farm," Adair said. "We lived in town because my dad worked for the city, but we always wanted to be outside. We grew up on friends' farms or relative's farms. We were always out there. We'd rather be on the farm than at the city pool."

He is a lifelong student of Mother Nature…and Iowa. Iowa is an endless classroom….right in his own backyard since boyhood.

"My father and his friends were big hunters, so I started hunting when I was six or seven-years-old," Adair said. "Did a lot of pheasant hunting, a lot of deer, a lot of fishing. My dad got me into it."

Adair said once he got involved with the planning process of hunting, he was hooked.

"I liked the challenge," he added. "I liked planning different hunts out and how to make them successful."

His home state of Iowa is known for its rolling fields full of corn…and monstrous bucks. When asked what makes his home state a whitetail mecca, Adair cited the governing forces of Iowa's Department of Natural Resources (DNR) that help keep the bar high.

"When it comes to quality deer hunting, it's thanks to the DNR," Adair commented. "It's the job the DNR has done to preserve the quality, and not sell out for the almighty dollar. They stick to their guns to maintain a high-quality herd and not look at it as a resource for funds."

Adair also works day in and day out to manage and control over 4,000 acres of land to help encourage healthy deer herds.

"I got to a point where I was elevating the hunting level high enough that I knew the management side was needed in order to get to the consistency and the quality that I wanted," Adair said. "You aren't going to do it just by throwing darts. I knew I had to start to put plans in place. I was able to control my own land and do what I wanted with it and set it up and lay it out. The results sky-rocketed."

Adair said land management is not for the faint of heart. It takes passion and dedication to reap the rewards.

"Land management is a ton of work," he said. "It's got to be a passion. There's always something to do, something you can tackle. You're never done. But it can't be viewed as work. You've got to love it."

Now a farmer for over 12 years, Gabe's life has come full circle. The Iowa landscape dictates a way of life that he wouldn't trade for the world.

"Iowa has all of the ingredients for great whitetail hunting: rich soils, food sources, and the winters are hard enough to make the deer genetically strong. It's a lot of things that come together to make it what it is. Iowa has rolling terrain, lots of wood, lots of timber. We've got every type of habitat you could want. It's the perfect storm for whitetail. You could argue it's the best place in the world."
Watch the related Winchester Life episode.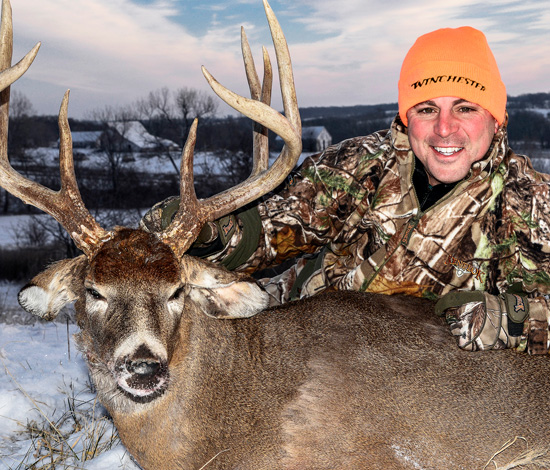 Gabe Adair
Gabe works with Whitetail Properties. They bring together buyers and sellers of hunting, ranch and farm land. Born and raised in Southeast Iowa, he finds himself in some of the most fertile soil (and whitetail country) in the country. His love of conservation and land management have taken him across the country to not only chase whitetail, but to help hunters purchase their dream-hunting property.
Paul Sawyer
Born in the fertile whitetail country of Iowa, Paul now lives in legendary Pike County, IL. He has lived the outdoor lifestyle in the Midwest for nearly his entire life where he's turned his passion for the outdoors into a career. Now his goal is to spread the word, to share what is possible when someone can own and manage a great hunting property, to grow and hold giant whitetails.