Fun for Fall – Cooking With Barley
Not sure why, but I really don't think much about barley during warm weather months. As far as grains go, barley is especially good for you. It tastes great and can be served as a side dish, cold salad or, as is the case most of the time, in a sou
Barley's full of fiber and it's supposed to boost your immune system. It's also a complete protein that also regulates blood sugar. Why someone hasn't come up with an infomercial selling barley capsules as a miracle cure for anything that ails you is a mystery to me.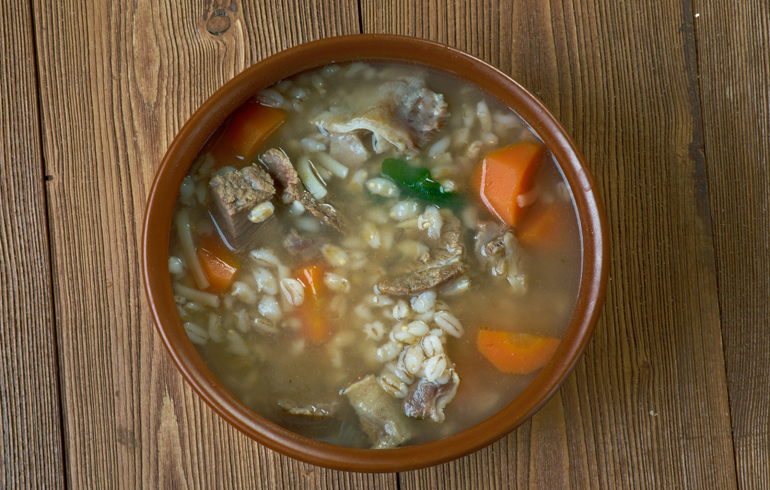 Barley is good stuff all by itself, but it gets even better when floating around in a flavorful broth alongside tender game meat and seasonal vegetables. It's easy to cook. No need to measure anything. Pour some pearled barley, that's the stuff with the outer shell removed, into a pot. Cover with water. Bring to a boil and reduce heat to low. Cover and simmer for 45 minutes or so until the barley is soft. Drain off any excess liquid. I'll make a big pot of barley and let it cool completely. Once cooled, I divide it into batches and vacuum pack it with my GameSaver before freezing. When I need barley, it's easy to plop the bag into boiling water until hot.
Although the recipe calls for elk, any antlered game animal will do. Also, try this recipe with duck or goose breast fillets, especially the ones that aren't known as the better ones to eat. I cannot overemphasize how much better this soup will taste if you make your own broth or stock from the carcasses and trim of your animals. Roast 'em with some vegetables and throw everything into a pot. Cover it with water, bring to a boil and simmer, uncovered, for 5 to 6 hours or, better yet, overnight. Save the liquid and discard the rest.
Elk and Barley Soup
I like to serve it with homemade croutons topped with some melted bleu cheese.
6 to 8 servings
2 pounds elk meat, trimmed and cut into 1-inch cubes
salt and pepper
2 tablespoons vegetable oil
1 large onion, diced
4 stalks celery, diced
3 carrots, diced
4 garlic cloves, minced
2 quarts game broth or beef broth
2 sprigs fresh rosemary (optional)
3 cups cooked barley
Season meat liberally with salt and pepper. Heat oil in a large stock pot over medium-high heat, add meat and brown evenly. Add onion, celery, carrots and garlic. Cook 5 minutes or until onions are translucent.
Add broth and rosemary and cook over medium heat until meat is soft. Depending on the cut of meat, it may take an hour or two. Remove rosemary and stir in barley. Heat to serving temperature.
Scott Leysath
Quite possibly the best chef you've never heard of…that's Scott Leysath. Known for many things as well as being an executive chef, he's also known as host of the Sporting Chef on television as well. He's an avid hunter/angler who has developed a cult-like following over three decades of recipes, public appearances, cooking columns, cookbooks and TV shows.