Nikki Boxler Slams Turkey in New York
Nikki Boxler is itching to scratch the call and warm up her Winchester shotgun. When she crosses paths with an impressive tom, the Long Beard XR ammunition does exactly what it's designed to do.
The signs are there: The snow has melted. The mercury is slowly—but surely—rising. The days are longer, the monthly calendar has flipped to April, and the faded brown grass is brightening back to green.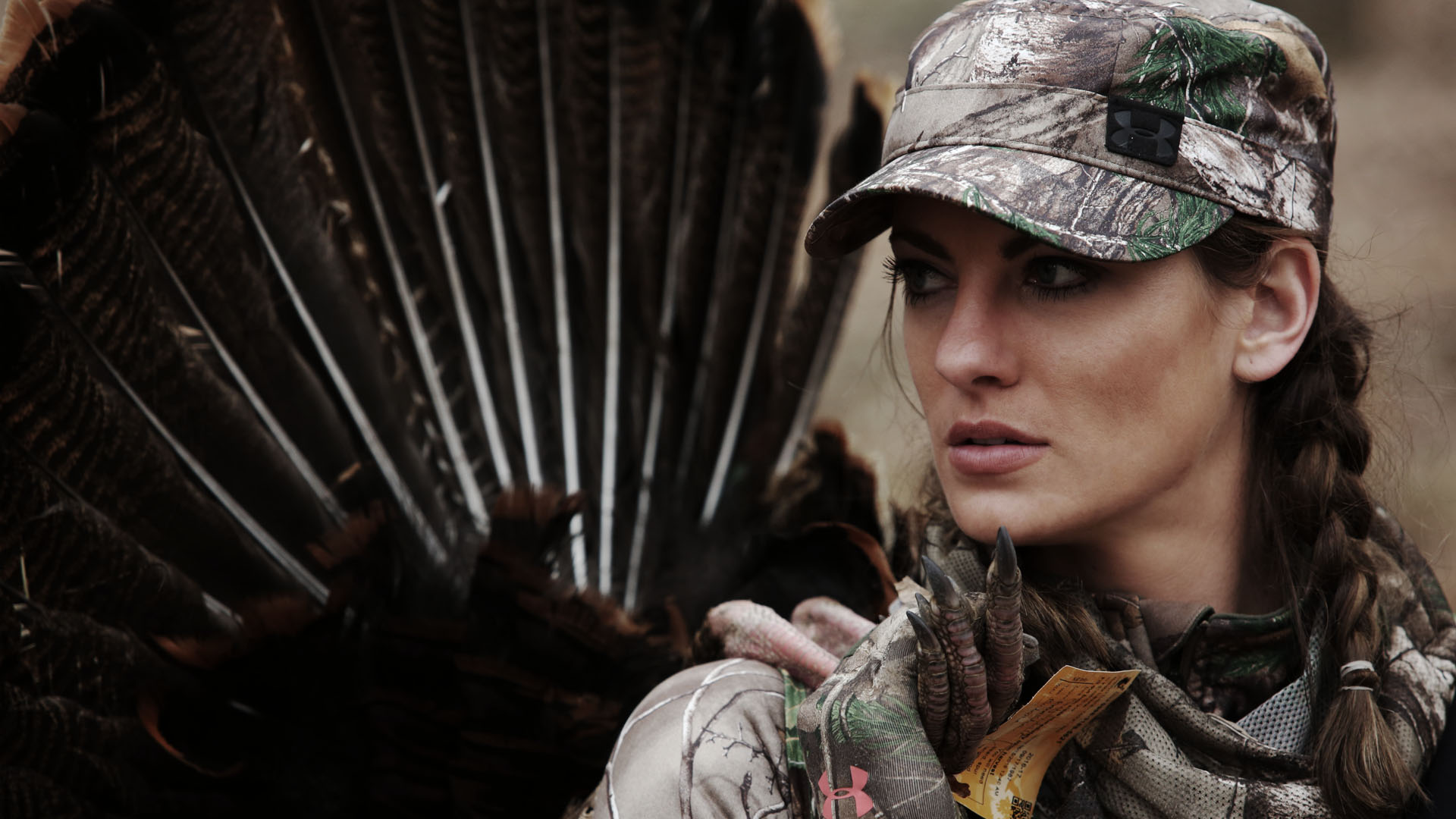 Yes. It's time for spring turkey season.
Your Winchester firearm may go on turkey hunting hiatus during the long, cold winter, but that's the beauty of spring…it always returns. The woods will echo with the familiar swagger of the show-stopping turkey tom and the reliable shot of a warmed-up Winchester.
Eager hunters across the country are excited to pursue the famed and fanned wild turkey. In the United States, there are over 2.7 million turkey hunters. The number continues to grow as more and more people partake in the hunt.
According to the National Shooting Sports Foundation, the largest growing segment of turkey hunters is women. The number of female turkey hunters has grown 21 percent in the last decade, according to the National Shooting Sports foundation.
Chapters of the National Wildlife Turkey Federation across the country host a Women in the Outdoors program. Founded in 1998, this program supports and connects female shooters and hunters alike. Women participate in numerous outdoor activities such as archery, hunting classes and shotgunning. They can build upon their community of fellow female hunters.
As Mother Nature continues to unveil the signs of spring, men and women will grab their Winchester Long Beard XR ammunition and get ready to make new memories.
Welcome back, spring.
Welcome back, turkey season.
Welcome back, hunters.
For more information, visit the Winchester Long Beard XR ammunition or try the Winchester Pattern Board App.
Nikki Boxler
Nikki Boxler grew up on a large dairy farm in Western New York and continues to reside there today. This setting has shaped her love of the outdoors and is how she developed a passion which drives her to spend as much time hunting and fishing as possible. For her, hunting is not about the kill, it is about the experience, the memories, the moments and having fun. Her most memorable adventures take place not only in the woods but also around the grill. Nikki thoroughly enjoys her role as co-host of Winchester Life.