The Keefer Brothers Talk Turkey and Winchester's Pattern Board App
The Keefer Brothers are getting prepared for wild turkey season in Michigan.
The Keefers use the innovative Winchester Pattern Board App to get a clear picture of their shot pattern.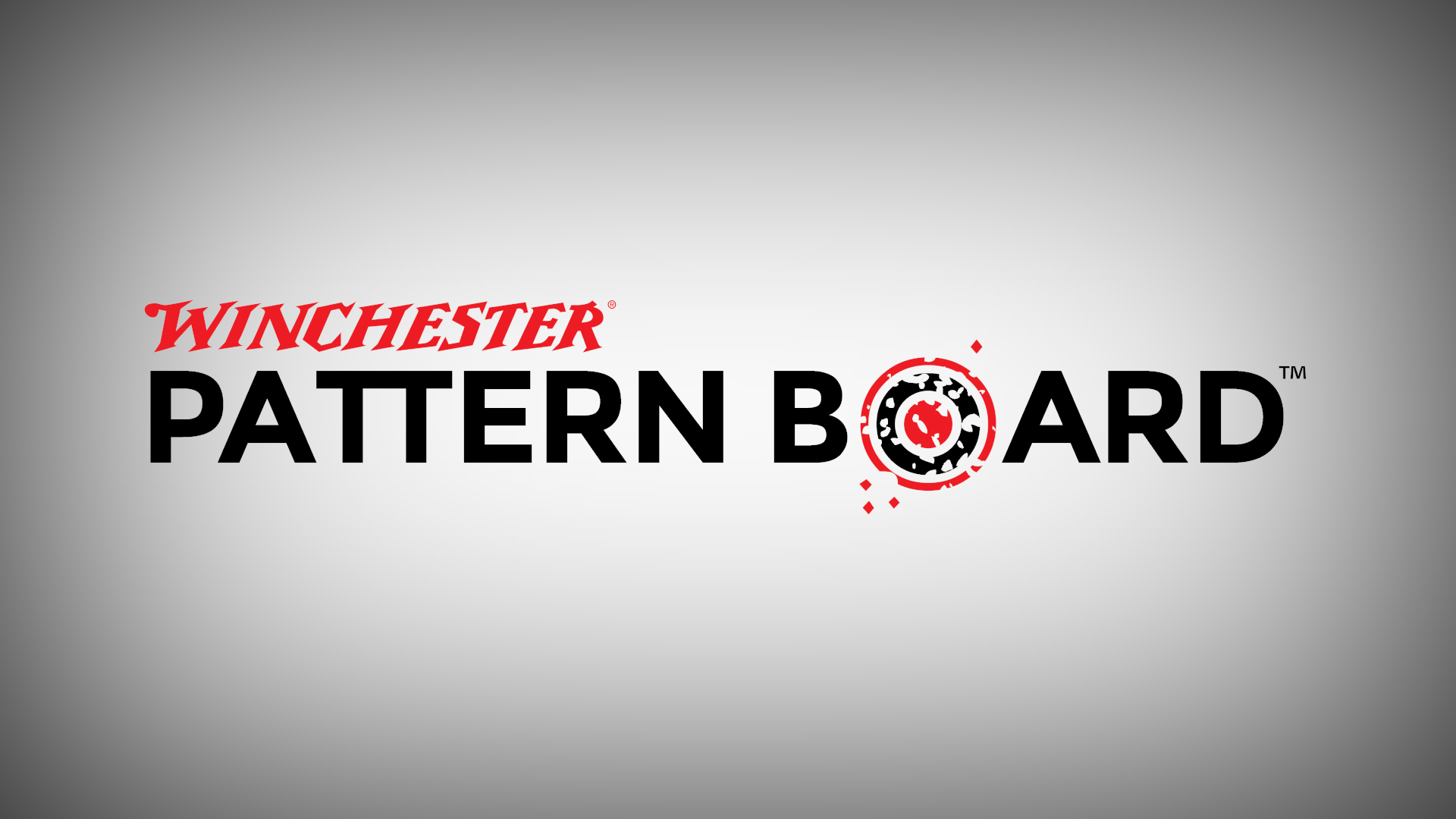 Camouflage.
Slate Call.
A hungry Winchester shotgun.
A full box of Long Beard XR ammunition.
You're ready for turkey season.
But wait…Winchester has one more thing to add to the must-have list before you hit the timber for toms. A true game changer: The Winchester Pattern Board App.
The first of its kind, the Winchester Pattern Board App is the most valuable tool there is to help determine your pattern based on shot sizes and choke restrictions. It's the single best way to see shotshell patterns other than shooting them yourself.
On the app, you can select your gauge, choke constriction, shell length, pellet size, brands and distance to replicate your exact shotgun pattern. You can also compare different patterns based on the variables.
Why is this helpful for hunters?
For one, the Pattern App removes uncertainty. The patterns aren't based on guessing games or hypotheses. The data is based off actual factory loads fired from factory Winchester firearms. Engineers shot over 3,500 patterns from 10 to 70 yards to provide accurate intel for the application.
Second, this inventive app shows more scenarios than most turkey hunters can create at the shooting range. Ample time is still extremely valuable before pulling the trigger on a long beard, but rather than taking an entire afternoon to perfect your pattern, you can get an idea of results with a simple click of the button. It helps you dial in on what your preferences are, and shows actual pattern results at various ranges, which is extremely valuable to see before heading afield.
Want to check out your shotshell pattern? Here are the steps:
Visit patternboard.winchester.com on your mobile device or desktop computer.
Choose your choke constriction, with a range of 15 different choke tubes.
Choose your gauge: 10, 12, or 20.
Choose your shell length: 2 3/4, 3, or 3 1/2 inch
Choose your pellet size: 4, 5, or 6
Choose your ammo: Long Beard XR, Double X, or Super X
Choose your distance, anywhere from 10-70 yards.
Just click Shoot, and it shows you the exact pattern you would achieve with that
Creating a pattern with the Winchester Pattern Board app eliminates the guess work, saves time and builds confidence for your next turkey hunt.
For more information, visit our shotgun section.
Chris Keefer
Chris loves to chase big game in Alaska with brother Casey and spends a ton of time doing just that. When not there or in the planning stages of the next hunt, he enjoys a sunny day round of golf back home in his native Michigan.

As co-host of Winchester Life, he feels it his responsibility to help you find your own definition of the outdoors. He takes this responsibility very seriously and will take the rest of his working life fulfilling this quest. He can go from adventurous woodsman to sharp-dressed dinner guest in no time at all.
Casey Keefer
Casey lives off of the adrenaline and the solitude he finds in the most remote corners of the world. Essentially, this charges his batteries. For him, it's not about the end game, it's about the journey. He considers it his duty to "pass it on," so that hopefully you can experience the same in your very own way – wherever that may be, chasing whatever you may chase. Casey is co-host of Winchester Life. He and brother Chris find themselves pursuing big game a large amount of time in Alaska.