Born to Shoot: Team USA's Frank Thompson
It's never a gift.
Out on the high plains at the western edge of the Sand Hills, Alliance, Nebraska, is shooting country if there ever was. And hometown boy, USA Shooting Team member, and Winchester shooter Frank Thompson was competing, with a bow, by the age of five. Bows fit him better than guns at that age; but as he grew, his father was measuring him for firearms. When Frank was nine his father brought out the shotgun, knowing that his son would ask when he could shoot it. And shoot it he did, dad working him up to different guns and larger gauges, until at the start of his teen years, Frank was ready to shoot competitively.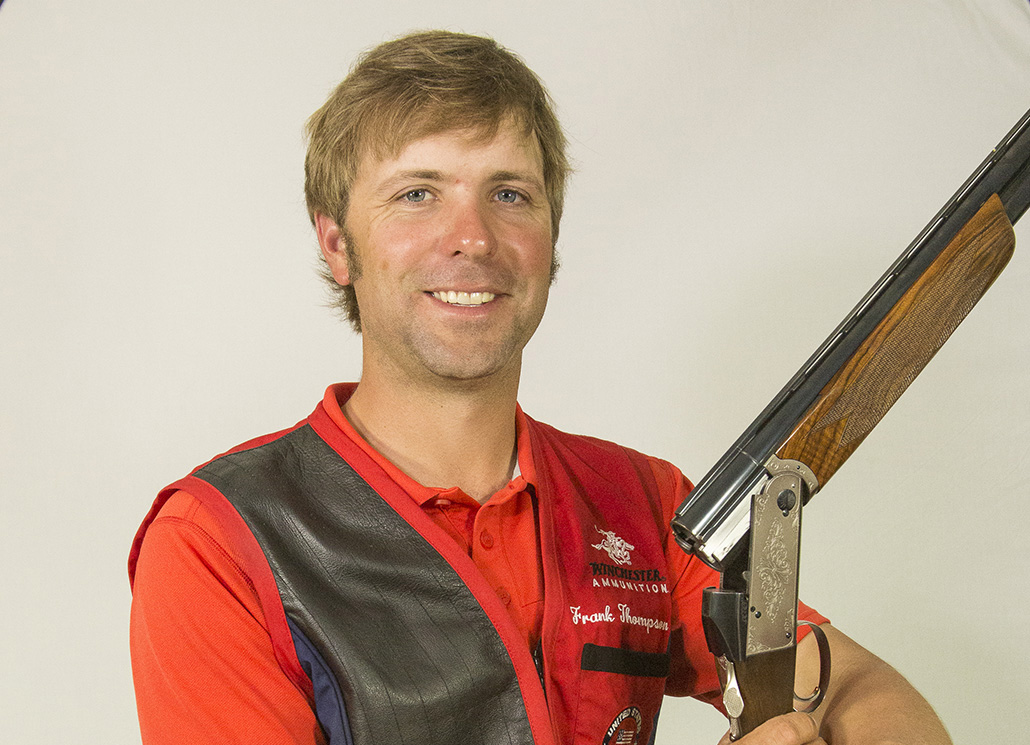 The fire department had a meat shoot coming up, and Frank's father, without even a hand thrower for clays, prepared him for it by tossing up old cans for Frank to shoot out of the air. Frank and his dad had a great time at that shoot, and they won enough to pack the family freezer. Father and son were also cowboy-action shooters, armed with a pair of classic Winchester Model 97 pumps; and at one of the shoots, they heard about a nearby sporting-clays league. For Frank it was, at first, more about enthusiasm than accomplishment; but time and practice made all the difference. Frank had found a talent and a passion.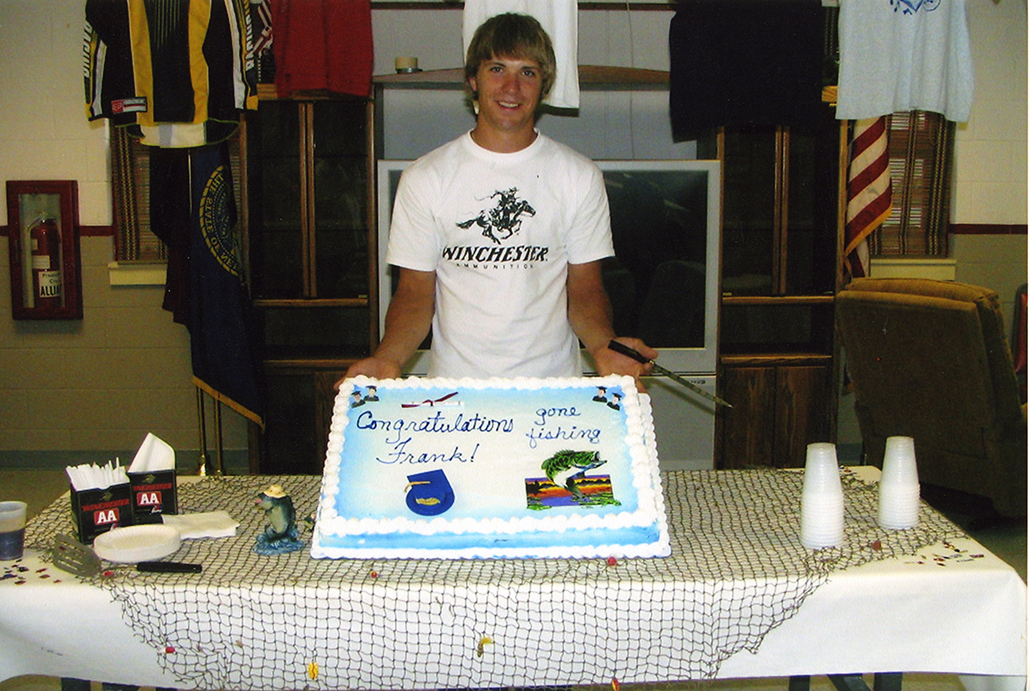 From his love of sporting clays, it was only a short step over to the competitive skeet range. The attraction for Frank was the movement and the different shooting angles. (Today, what he enjoys most is chasing the reverse doubles–low house first–from stations 3 and 5, though he admits that station 7, often thought of as the "easy one" in a round, is for him the most "nerve wracking.") By 2005, when Frank was 17, he made his first junior team and was shortly winning medals. In 2008 it was the Open National Team; and bronze, silver, and gold continued to hang around his neck. Though it didn't, and doesn't, come easy.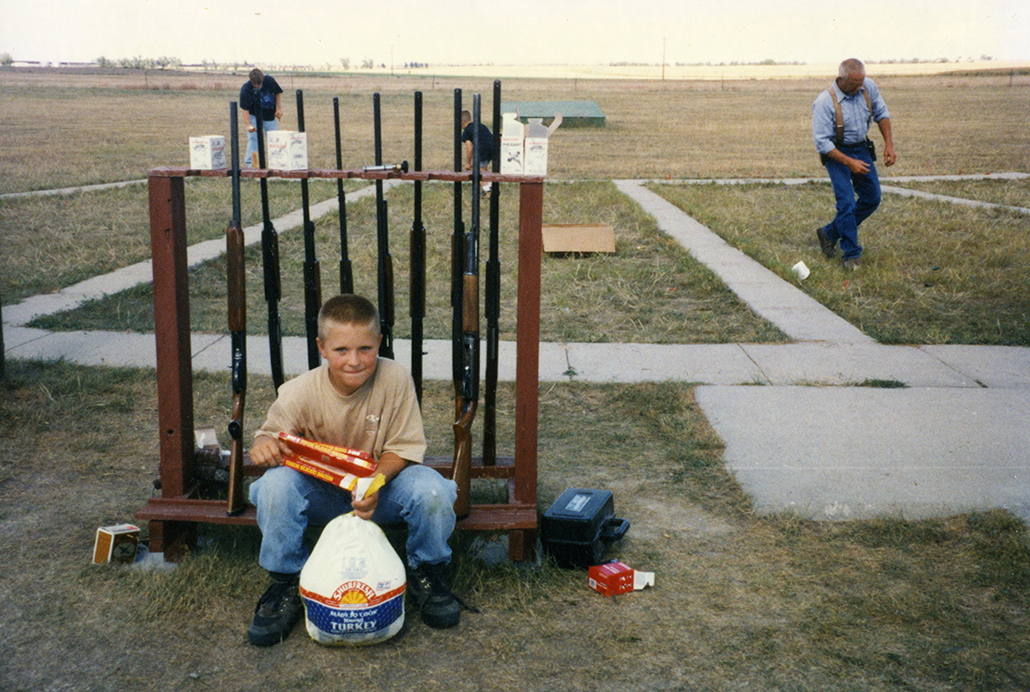 Frank competes in eight to a dozen matches per year, from national and international, world cups, world championships, and quadrennial Olympic games, having been to London and Rio in 2012 and 2016. To get to that point, he has shot up to 70,000 Winchester cartridges on the practice ranges in a single year, training every day. Now, having freed his technique from the need for thought at the line, he's dialed back to no more that 30,000 rounds per year and one to four hours of practice, two to four days per week, tapering off from that as he approaches a competition to prevent overtraining, which can affect performance as badly as undertraining.
When Frank needs some downtime, he'll call in 'yotes in the winter when the fur is prime; and in the fall he will have his bow (full-sized, no longer the youth model) in hand as he stocks those Nebraska whitetail. And living at the buckle of the Pheasant Belt, ringnecks are a given, as are Winchester® Rooster™ XR™ shells, and have been since his father took him out to the calving pasture of the family ranch to flush his very first birds. Now, amid the exciting flurry of beating wings, his competitive shooting enables him to make a "nice controlled mount straight to the bird" when it rises.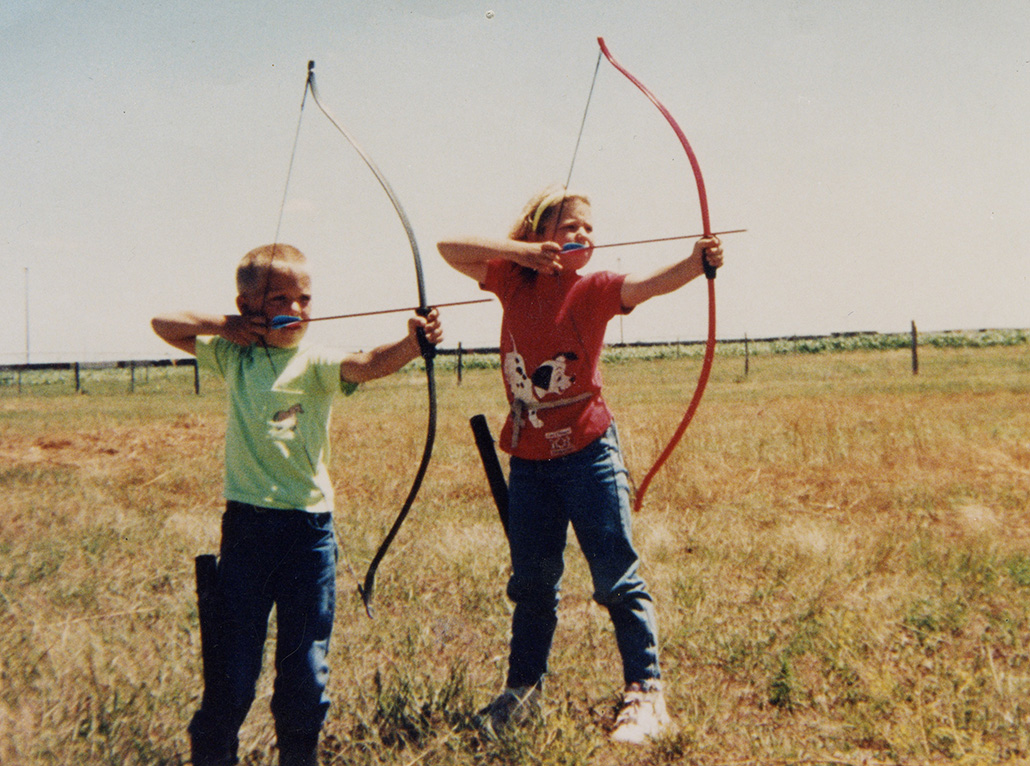 Besides his father, Frank counts as models for his shooting career two national coaches, Jay Waldron and Todd Graves, who "can still pick up any random gun on the range and put up a score."
With his familly behind him, Frank's constant challenge is getting "to the next level." There will always be times, whether in shooting or in life itself, where you may feel as if you are gaining no ground. But that's when you keep pushing.
No, it's never a given. Yet as Frank Thompson, looking forward to another Olympics, says, "It's hard to beat someone who never quits."
A world leader in delivering innovative products, Winchester is The American Legend, a brand built on integrity, hard work, and a deep focus on its loyal customers. Learn more about the history of Winchester by visiting Winchester.com or connect with us on Facebook at Facebook.com/WinchesterOfficial.
Winchester Ammunition
A world leader in delivering innovative products, Winchester is The American Legend, a brand built on integrity, hard work, and a deep focus on its loyal customers.