Women & Family in the Firearms Industry
Our perspective in life is a lens through which much of what we understand and think takes shape.
While I am fortunate to write, blog, and photograph our family's life with firearms, one of the unique perspectives I've had is growing up with a gunsmith father and family ties to the firearms industry. True life experiences have shaped my relationship with guns. I've seen who it is that makes things happen behind the scenes. Often the movers and shakers are the women and families that we don't see. Nurturing the roles women play in relation to firearms is important; not only for the growth of industry, but for the very fact that passing down American heritage is something families do. What are ways to share firearms with YOUR family? Read on!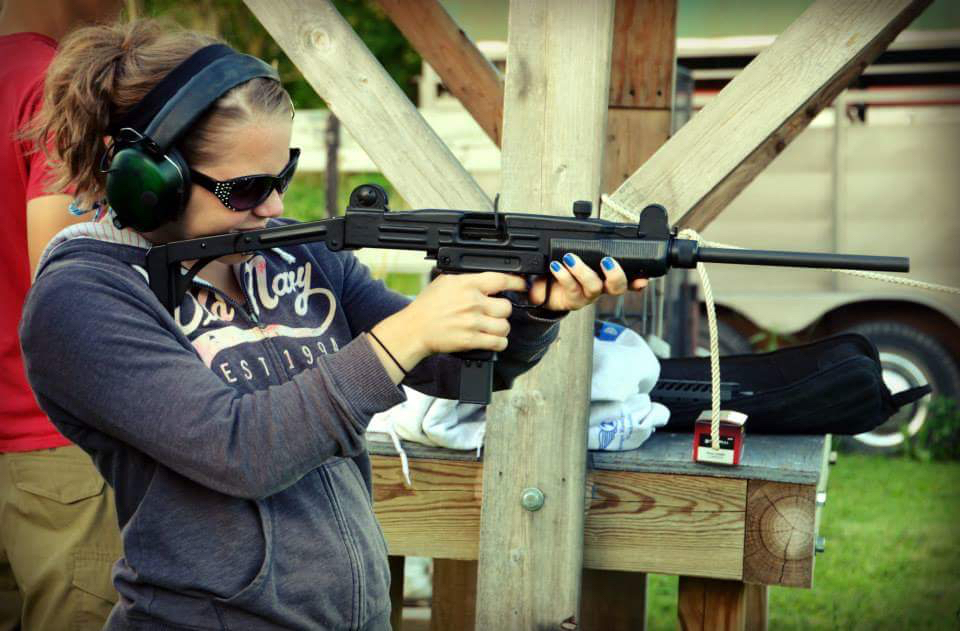 At an early age, I learned a ton about firearms. From seeing first-hand the long hours that go into glass-bedding a rifle to make it more accurate, to seeing my mom working on small cottage-work assembling sights for M1 Garands and M-14s, to women working in offices creating billing and advertising. I saw many aspects to the different ways people worked with firearms. I saw the guys in the shop and even worked there when I was a teenage girl drilling on lathes or grinding parts. Seeing the families that make up the many small businesses that are the backbone of industry is something not many get to experience. When you hear big names of firearms manufacturers and their product - knowing the people behind the components always makes me feel like the world is a small place. This year, I'm working closely with one of my childhood friends who is employed at her parent's small business. Being part of creating content for them and we're working at involving the different generations employed there. It is very rewarding to work with my dad's good friend and his children.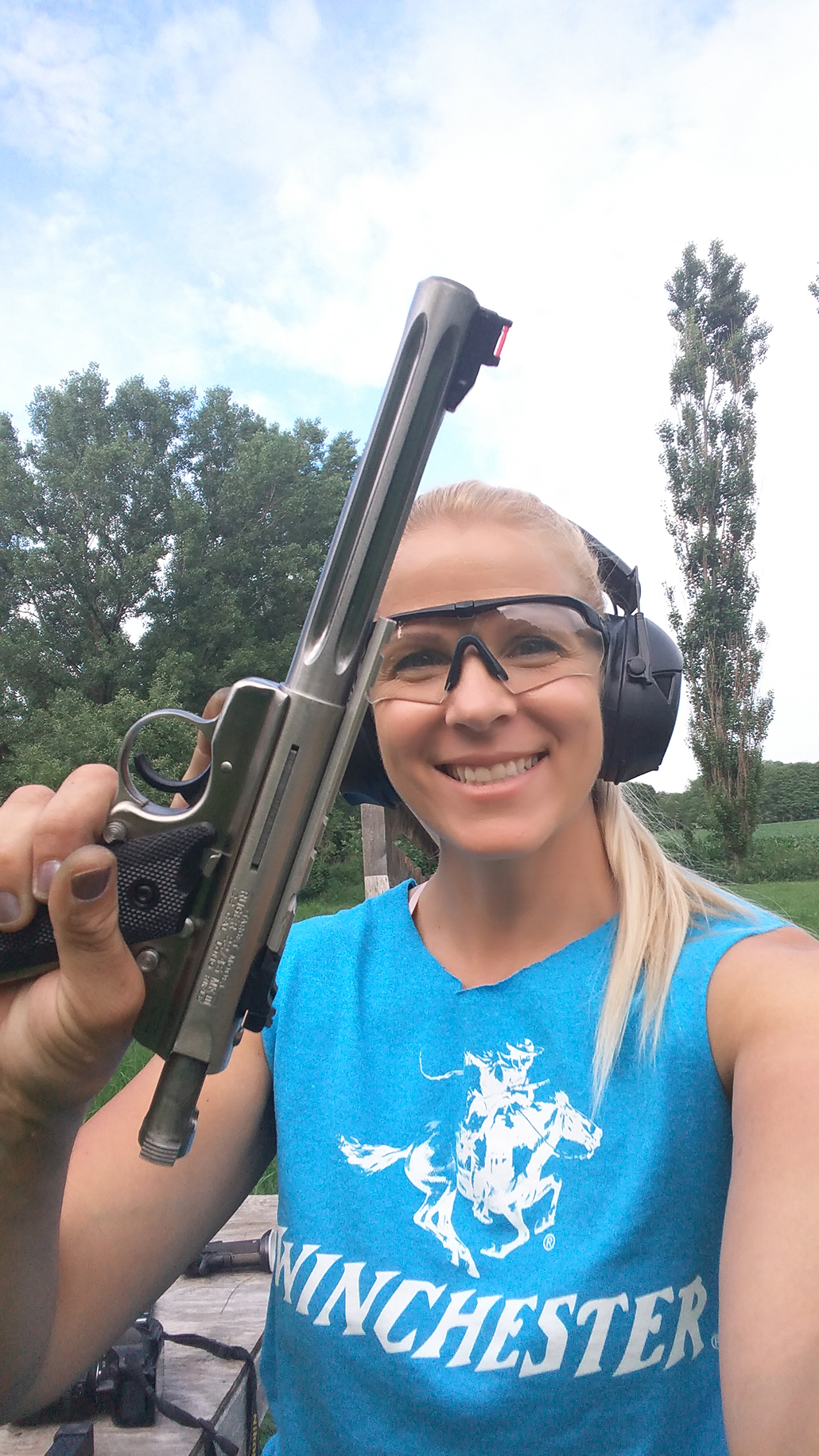 There are other industries where parents pass down their knowledge and experience to their families. However the firearms industry has unique room for that, and it's beautiful to see! A rifle barrel manufacturer will have children who understand what makes good steel. A shotgun manufacturer will have children who understand what makes a good spring. They are growing not just family invested in the industry side of firearms, but by using locally sourced materials. Many small shops involved in firearms expand their industry past guns and ammo. The sources of raw materials to make cases for ammunition, rifle barrel steel, spring steel...all of those intertwined industries become a part of the larger family that firearms-related businesses are a part of. We often see companies passing down their love for firearms in the ownership that is passed down through generations. Instead of the business structure being a board controlled by investors, we often see family businesses. Or we see generations whose parents have worked for the same manufacturer and their children carry on that legacy.
But working with your family in a firearms business is just one way to nurture a family's love of firearms. Too often, women who don't have a familial relationship to guns are not very interested in guns. It might just be that nobody ever asked them if they wanted to go hunting or head out to the range. But learning how to shoot firearms can be a very empowering thing for women. In my experience, women who grew up using and being around firearms are much more open to teaching their children and sharing that heritage.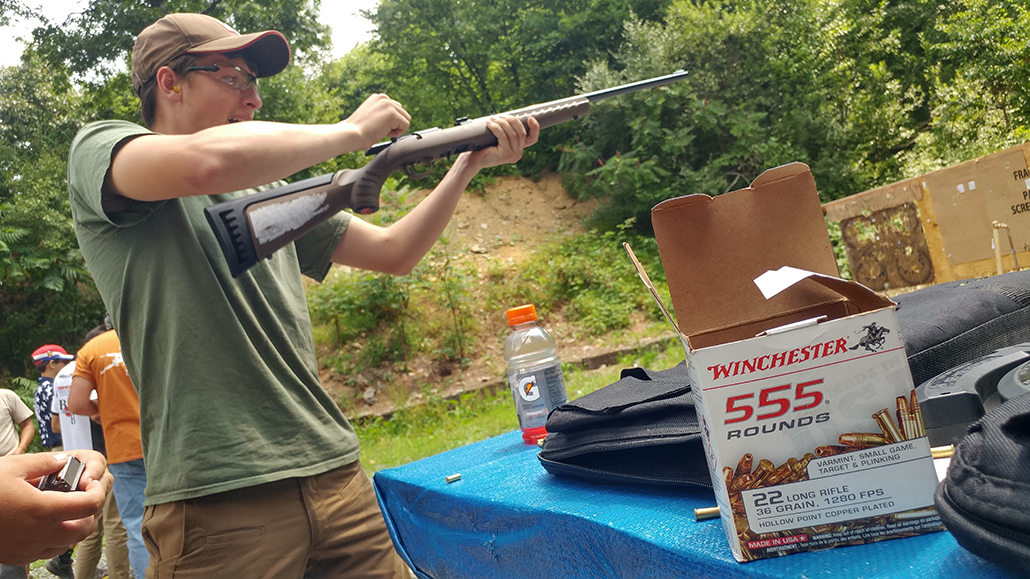 I'm going to share a few ways I have shared firearms with the women in my circle of family and friends. For starters, I've taken my nieces and nephews out shooting whenever we have family gatherings. We always try to bring some "fun guns" (something new that they might not have had a chance to shoot before). But sharing a little of what we've learned recently in competition is always enjoyable. We've spent many a 4th of July not just shooting fireworks, but shooting clays with cousins and teaching younger children about proper grip & stance.
Another way I've shared with my family is by bringing one of my nieces on trips where I need help with travel or photos. Her experience behind a camera and in graphic design have helped my family to have a successful event and she's seen and met people she would never have met. Her perspective on firearms and gun owners from around the world has been filled in with the colors of all the characters we know from Russia to Brazil. Just seeing joy in her eyes meeting people who are accomplished and willing to share their knowledge is very satisfying. She has experienced a whole new part of the world because of what we do with firearms.
One of my favorite ways to share firearms with women and other families is through instructing and organizing junior camps. For six years I've been involved in that and the reward is knowing young people from across the country who have a new perspective of their own self confidence. Seeing mothers bring their kids to the range, just as if it was soccer camp, brings a smile to my face!
So, share your love for firearms. If it's nostalgia for days wandering the woods with grandpa or stories of hunts with friends in the mountains, let you children see and hear it all. Teach them about the beauty of the people who we meet through firearms because the people you spend your life with are what it's all about.
For more ideas on ways to involve your whole family in activities with firearms, make sure you check out Winchester's social media channels for more hunting and shooting tips and updates on Winchester supported events and promotions on Facebook, You Tube, Instagram and Twitter.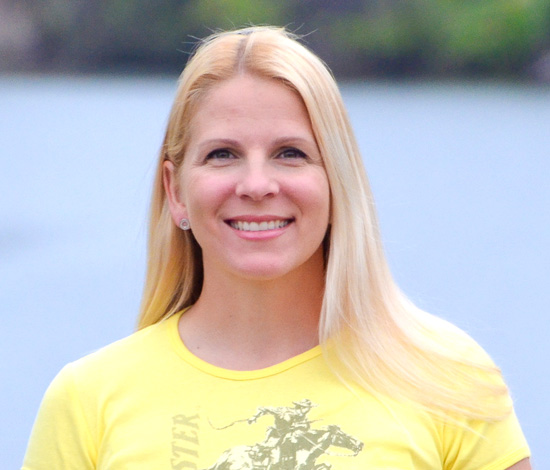 Becky Yackley
On the road more than home, Becky has competed in 3 Gun, Bianchi pistol, service-rifle, NCAA air rifle, smallbore and air pistol around the world since 1989. For her, shooting is more than an individual sport, it is a family affair. She and family travel both near and far to spread the words of safety and shooting to both friends and strangers. Shooting should be fun – this is what Becky preaches day in and day out. The "rush" of any competition highly motivates Becky, but it is the ability to share her sport and passion that truly drive her.