Christmas Gifts for the Hunter in Your Life
Can you believe that the year is almost over and there is snow on the ground in some states?! It's unbelievable how fast time flies.
This also means that the season of gift giving is upon us. And if you are anything like me you haven't even begun to shop for gifts! Arghhhh…
If you're like me and always struggle with gift ideas, I put together some of my FAVORITE items that have changed hunting for me…and they may do the same for you.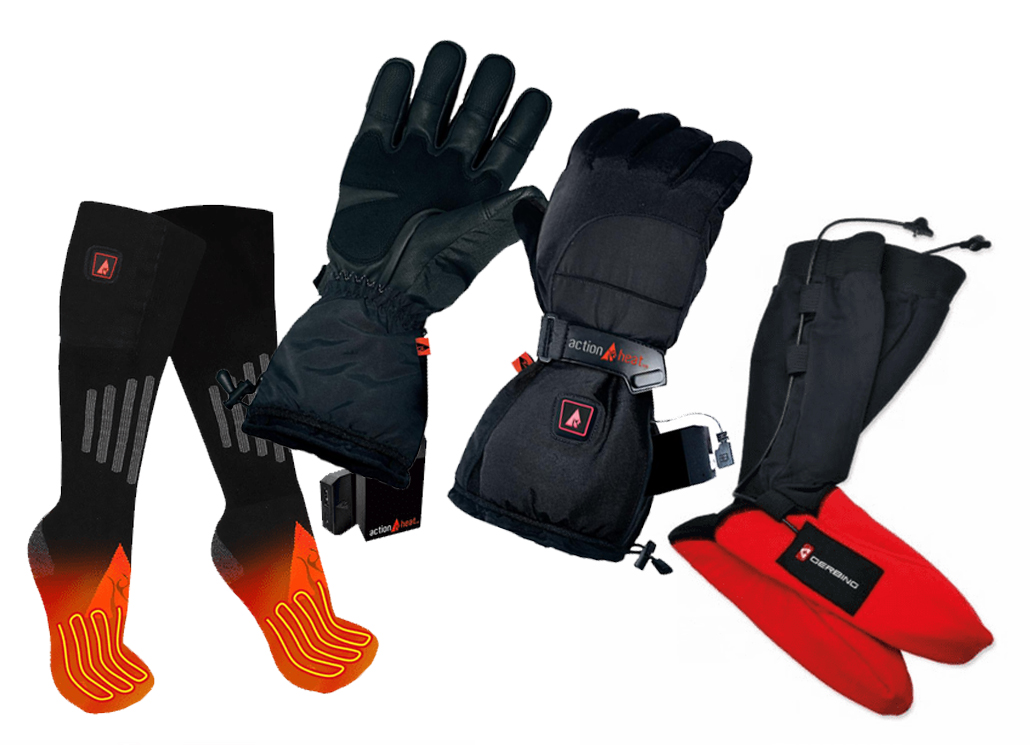 FOLDING HAND SAW
I am obsessed with my Hooyman handsaw. So much so that I actually have a few of them. I am the kind of person that if I love something I tend to lose it because I take it everywhere with me. Therefore, I have one in my deer pack, turkey vest, saddlebag for horseback riding and also in the ATV. A flip open handsaw is a great lightweight tool that can quickly remove unwanted branches and brush from an area. You will be surprised how often it comes in handy once you start using one.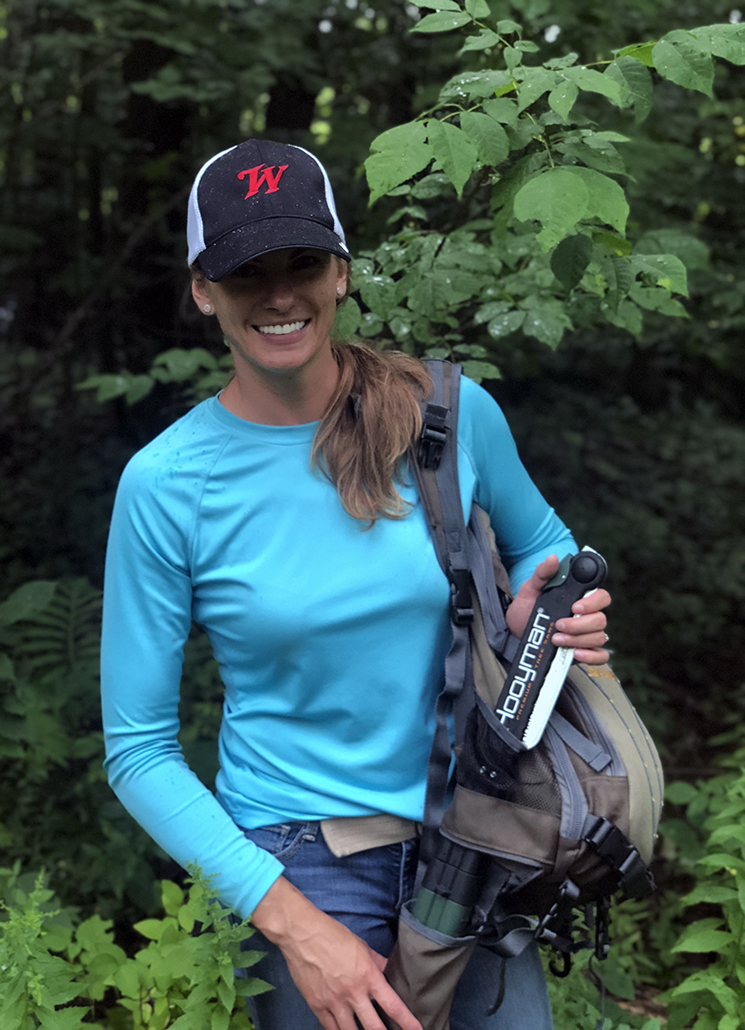 TRAEGER ANYTHING AND EVERYTHING!
If you know me, you know that I love my Traeger. I cook everything on it from breakfast, lunch, dinner and all the way to dessert. The best part about it is you can smoke, grill, and check meat temperatures without ever having to open the lid. There are many different models and price points for the grills themselves, so you can check them out and see which is best for you!
If you were to ask me what the secret to cooking is, I would tell you that meat temperature is everything. So, do yourself a favor and get a food thermometer - I like the ones that read instantly when inserted!
BATTERY HEATED SOCKS/GLOVES
I have used heated insoles and hand/foot warmers in the past but they have always left my feet sweating, Then, heat would fade leaving them wet and frozen or they wouldn't get warm enough to heat my toes at all. However, all of that changed when I got introduced to battery heated socks from The Warming Store while I was hunting in Canada. They have a variety of options and price points. On the pair that I use, I can feel the heat as soon as the power is turned on, the wonderful thing about these is there are different heat settings and they can last for up to seven hours!
PHONE SKOPE
There have been so many times when I am out and about and see something in the distance (like fox playing, a fisher crossing the field, etc.). So, I pull out my phone to capture it, or better yet I pull out my binoculars and put my phone up to them but the video always turns out looking like a blur. That is until I learned about Phoneskope. This allows you to perfectly line up your phone to your binoculars or spotting scope to capture the perfect image every time!
CLIMBER TREESTAND
I live in the Northeast where we do a lot of hunting from a stand. I've gotten permission on a lot of private land through the years, but if I bought a stand for everyplace I would like to hang one…I would be broke! So, I have turned to climber tree stands over the past few years. Climbers give me the ability to be mobile and change my setup on the fly!
SHOOTING STICKS
It is very rare that I ever head out hunting without having my shooting sticks on me. Not only do they make for a solid gun rest resulting in a more accurate shot, but they also are great to hold your binoculars steady while glassing. A WIN-WIN.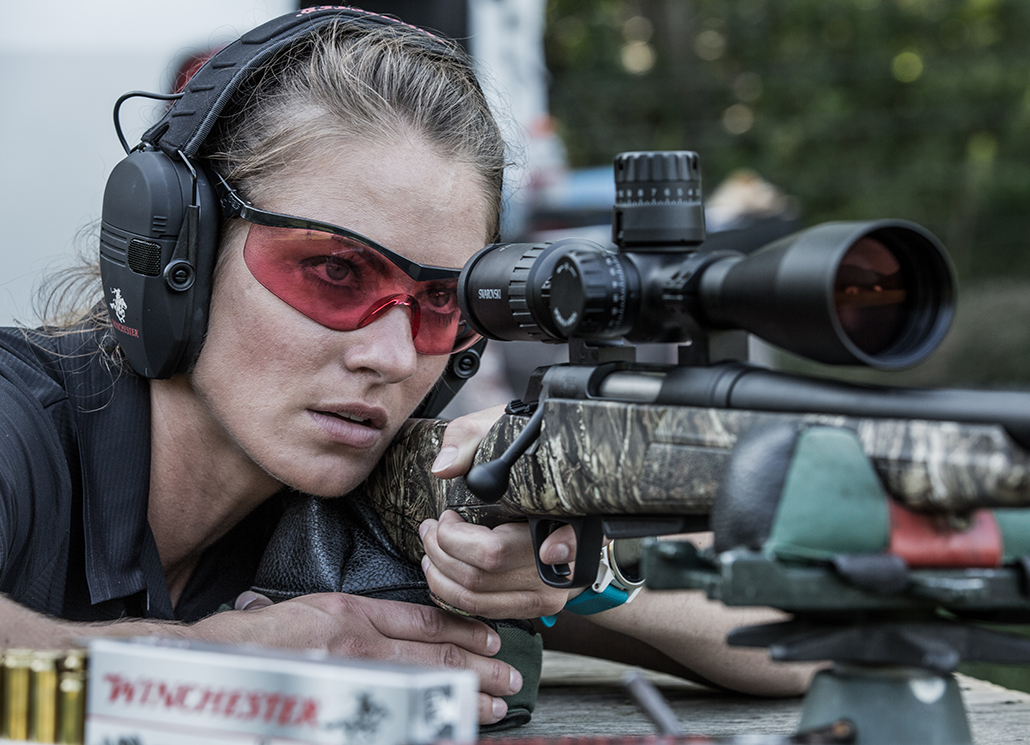 6.5 CREEDMOOR & EXPEDITION BIG GAME AMMUNITION
If you have been following me for a while, you know that I love my 6.5 Creedmoor. I use it for both hunting and target shooting. It is so much fun to shoot and very accurate. I used it last season on three whitetail deer and it did not disappoint. This rifle is an investment, but it is a gift that keeps on giving and can be passed down for generations!
I think that wraps up my list of must-haves for Christmas! Let me know what you end up gifting this year by commenting below and don't forget to tell your friends and family how much you appreciate them this holiday season!
Be sure to follow Winchester's social media channels for more hunting and shooting tips and updates on Winchester supported events and promotions on Facebook, You Tube, Instagram and Twitter.
Nikki Boxler
Nikki Boxler grew up on a large dairy farm in Western New York and continues to reside there today. This setting has shaped her love of the outdoors and is how she developed a passion which drives her to spend as much time hunting and fishing as possible. For her, hunting is not about the kill, it is about the experience, the memories, the moments and having fun. Her most memorable adventures take place not only in the woods but also around the grill. Nikki thoroughly enjoys her role as co-host of Winchester Life.