Safe Storage Options While Home and Away
Reality is, each family's solution to storing firearms for self-defense is different depending on their needs, gun type, the ages of any children, and the self-defender's priority regarding speed of access vs. security.
Most gun-owning families with children simply desire a storage solution that keeps kids' grubby mitts off the gun but one that's also quick to access in an emergency.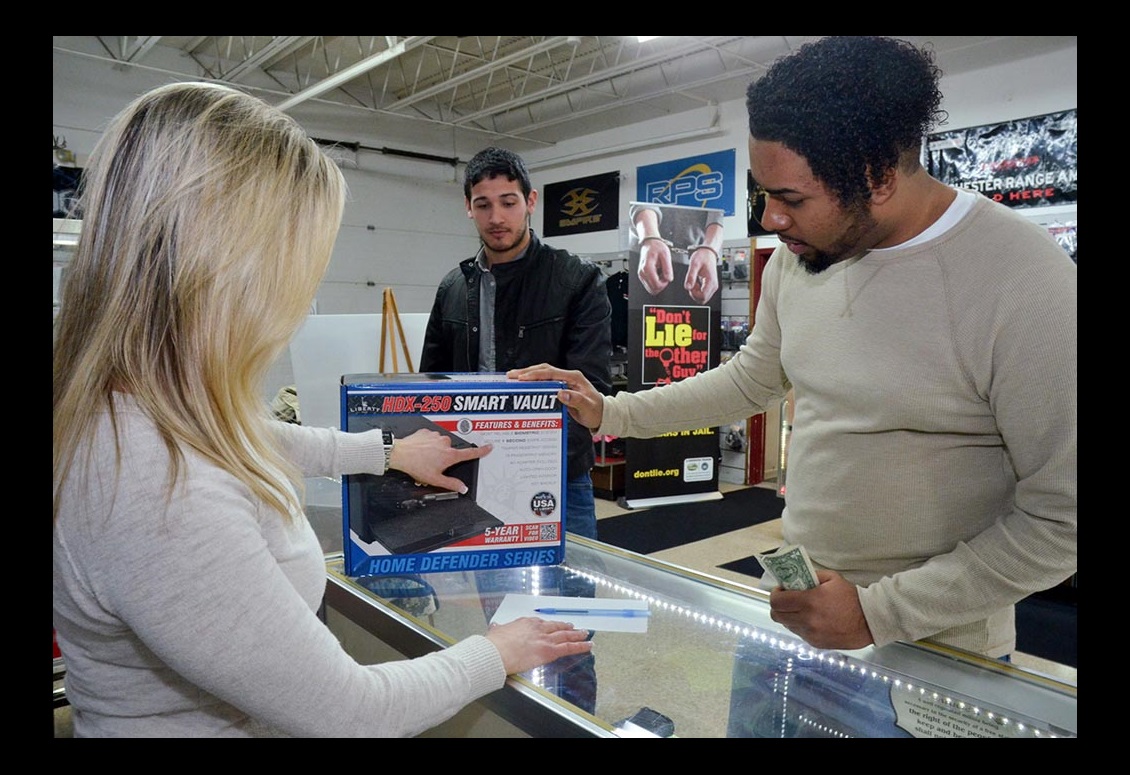 Here are several options:
Some families just need a bona-fide gun safe to keep guns from easily being stolen by thieves. Winchester offers a line of safes that are as good-looking as they are practical and impenetrable. Internally, these steel, fire-resistant safes feature innovative storage racks for many guns and valuables. Plus, they feature reinforced bolts, hinges and locks that would give any professional safecracker the hives. But it has a digital keypad that lets you get to the guns relatively quickly. The price of a safe like this is $800-$3,000.
Winchester Safe's Home 12 – its dead-locking bolts on the hinge side of the door cannot be compromised in a burglary attack. It offers a recessed door and reinforced steel return jams that thwart pry attacks. And the safe is predrilled for anchoring to the floor, thus preventing tipping for pry leverage or removal of safe by thieves. Plus a lifetime free replacement guarantee in the event of a burglary attack. Check it out at: https://winchestersafes.com/product/home-office-12-safe/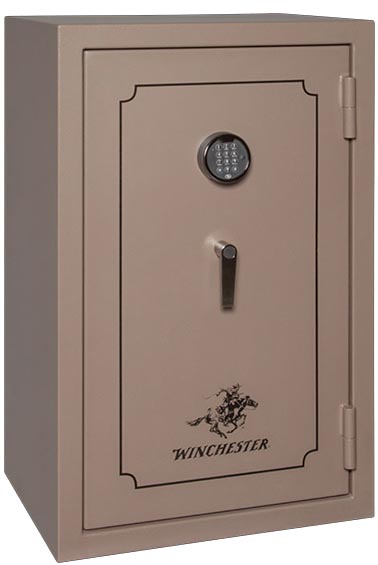 The National Shooting Sports Foundation (NSSF) is the Firearm Industry Trade Association and offers a variety of safety-related resources on its website at nssf.org.
The site includes specific programs and content that can be shared with experienced firearm owners, as well as those who may have recently purchased a firearm for the first time. Any time is a good time to learn and teach others about firearm safety and proper storage.
Winchester Ammunition
A world leader in delivering innovative products, Winchester is The American Legend, a brand built on integrity, hard work, and a deep focus on its loyal customers.