Maddy Bernau Heads to the 2020 Olympics with Winchester Ammunition
Madelynn "Maddy" Bernau is a champion trap shooter sponsored by Winchester. Bernau, 23 has a long shadow to walk in when it comes to competing against the world's toughest sport shooters in the world.
As she heads for the pandemic-delayed Tokyo 2020 Olympics, she is following on the record career of Olympian Kim Rhode, also of Team Winchester, the most decorated shooter in the history of the games and a competitor—and medalist—in six consecutive Olympiads through 2016, from Atlanta to Rio. Maddy, though, is prepared for the challenge, her firearm loaded with Winchester AA shotgun shells
.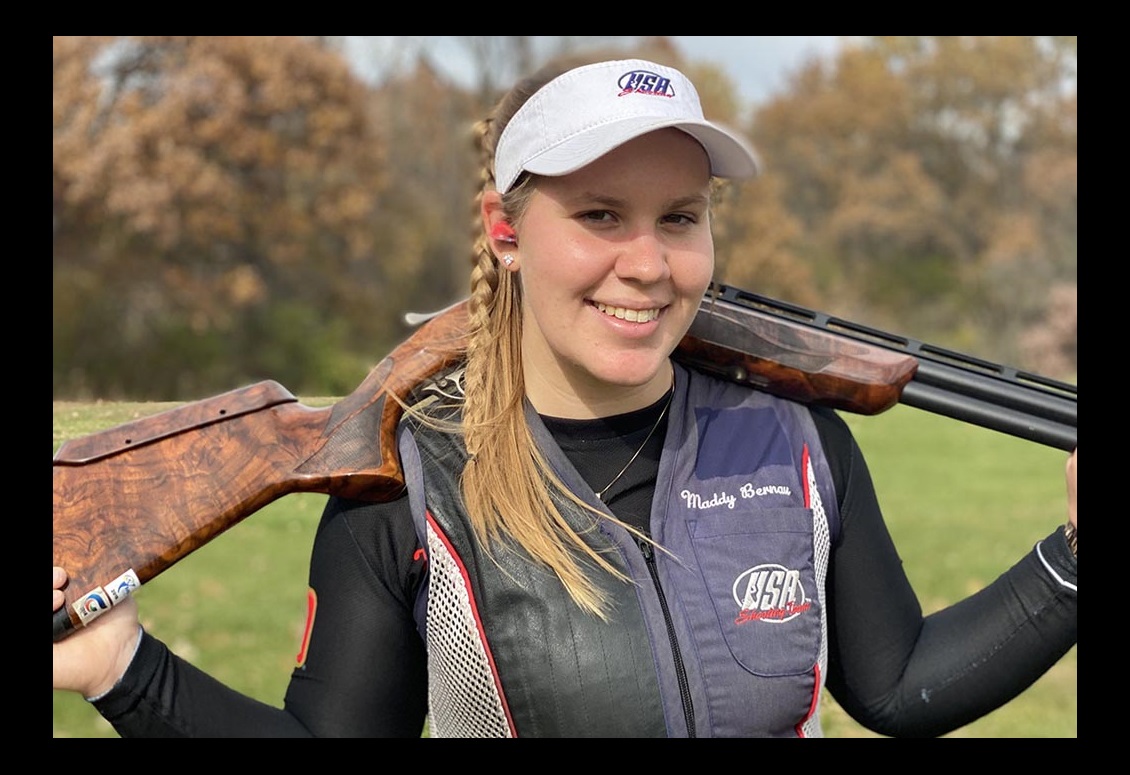 Born in Waterford, Wisconsin, Maddy took up shooting American trap at her local 4-H at the age of 12. She was introduced to the high-school shooting team where she shot trap, skeet, and sporting clays through the Scholastic Clay Target Program (SCTP), founded to provide shooting opportunities to students from elementary to college level. SCTP is a feeder program to USA Shooting and a path to the U.S. Shooting Team. .
While Maddy would also take up the non-traditional disciplines of doubles, handicap, and 5-stand, by the spring of 2014, she was in Colorado Springs, attending the SCTP development camp at the Olympic and Paralympic Training Center where she was introduced to Olympic bunker trap. In 2016, she was breaking targets in sanctioned USA Shooting competitions.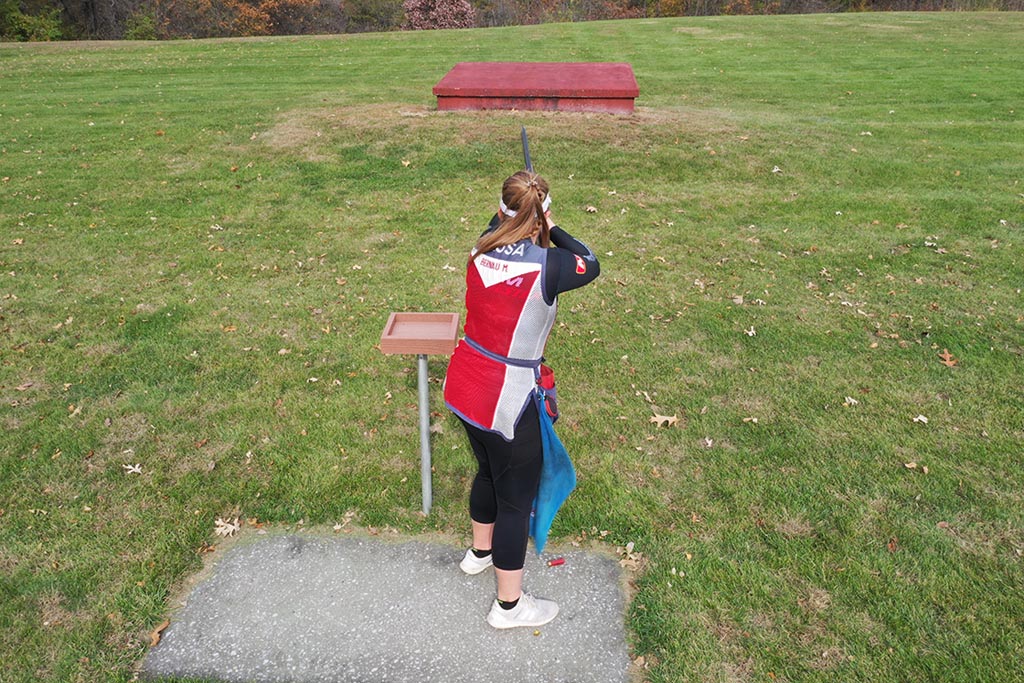 International shooting began for Maddy in Porpetto, Italy, at the Junior Grand Prix in 2018, where she gold medaled, twice. In that same year at the World Championships in Changwon, Korea, as a member of the USA Shooting Team, she won a Junior Team bronze. Just prior to that, she went to the National Junior Olympic Championships where she brought back a silver. Since then she has woven string of championship medals.
Already this year, Maddy has won silver and bronze, in individual and team respectively, at the International Shooting Sports Federation's World Cup in Lonato del Garda, Italy. Now she steps up to the U.S. Olympic Team in woman's bunker trap.
Like American trap, international bunker trap has five shooting positions where a shooter attempts five birds at each station each, a shooter is allowed two shots to bust the 110 mm target flying at 62 miles per hour. The main difference from American Trap is that a shooter moves after each shot to the next post which increases the difficulty.
Outdoor qualification shooting is scheduled to begin on July 27th at the Asaka Shooting Range inside Camp Asaka, headquarters for the Japanese Eastern Army, about 20 miles from the Olympic stadium. This is a historic venue, having been the site for the shooting events during the previous Tokyo Olympics in 1964. Team Winchester's Maddy Bernau will be there, ready to make her own history. As will Winchester AA® shotgun shells.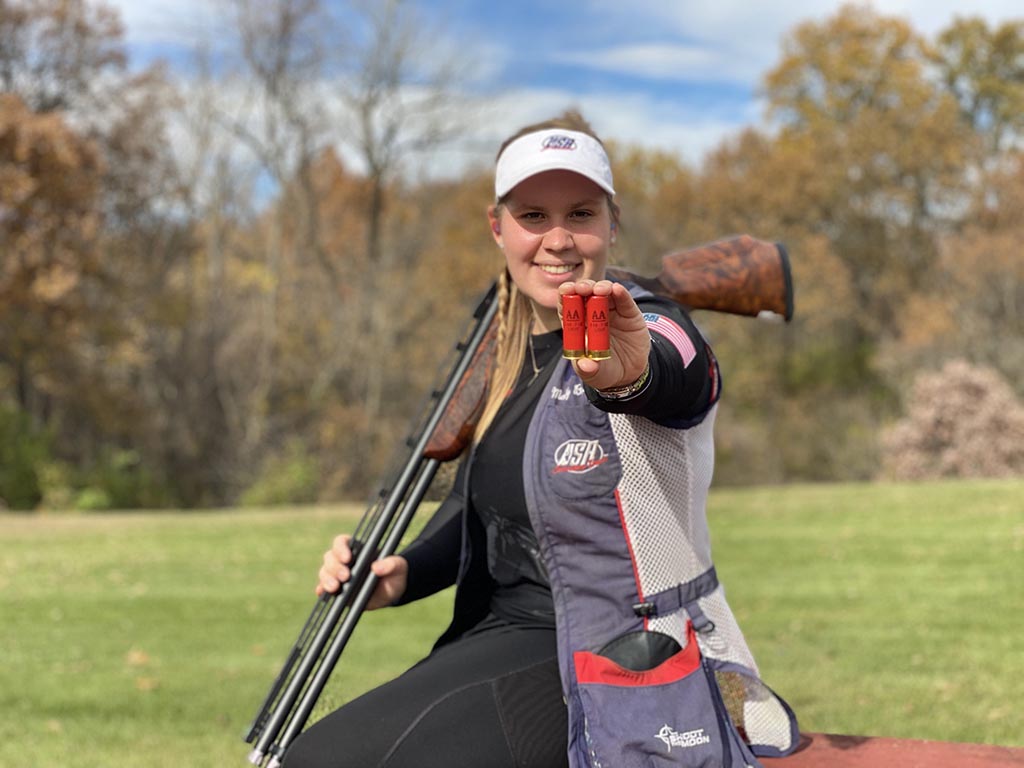 About Winchester Ammunition
A world leader in delivering innovative products, Winchester is The American Legend, a brand of more than 150 years built on integrity, hard work and a deep focus on its loyal customers. Learn more about the history of Winchester by visiting Winchester.com or connect with us on Facebook at Facebook.com/WinchesterOfficial.
Winchester Ammunition
A world leader in delivering innovative products, Winchester is The American Legend, a brand built on integrity, hard work, and a deep focus on its loyal customers.