Super Suppressed
Subsonic. Clean. Consistent.
Winchester Super Suppressed Ammunition is Optimized for Firearms Equipped with Suppressors
The use and ownership of suppressors across the United States is growing in popularity. The Winchester Super Suppressed line of rifle ammunition offers clean and reliable performance and is engineered for noise reduction, decreased barrel/suppressor fouling and recoil mitigation. The rifle round pushes velocities below the speed of sound, which produce lower decibel levels. This product is consistently accurate and a trusted round for target and range shooting.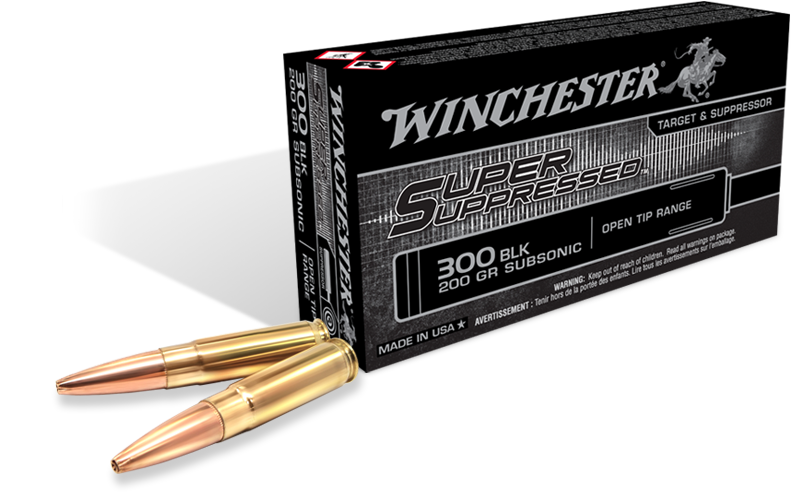 Consistent Accuracy
Trusted for target and range shooting
Encapsulated Bullet Base
Copper jacket encloses the base of the bullet core to reduce lead fouling in barrels and in suppressors
Optimized for Suppressor Use
Clean and reliable performance in both suppressed and non-suppressed firearms
Reduced Noise Subsonic
Velocities below the speed of sound produce lower decibel levels
Ammunition
0 Items
Cartridge
Bullet
Weight
Bullet
Type
Muzzle
Velocity
Muzzle
Energy
Rounds
Per Box
Usage
Symbol
Brand