Varmint HV
Power. Performance. High Velocity.
High Velocity for the Serious Small Game and Varmint Hunter
Varmint and small game hunters demand the very best when it comes to ammunition. Winchester Varmint HV includes several unique technologies, in many of the most sought after calibers including 17WSM, 17HMR, and 22 Win. Mag. Manufactured with clean-burning powder, and non-corrosive priming for consistent, sure-fire ignition, these rounds deliver.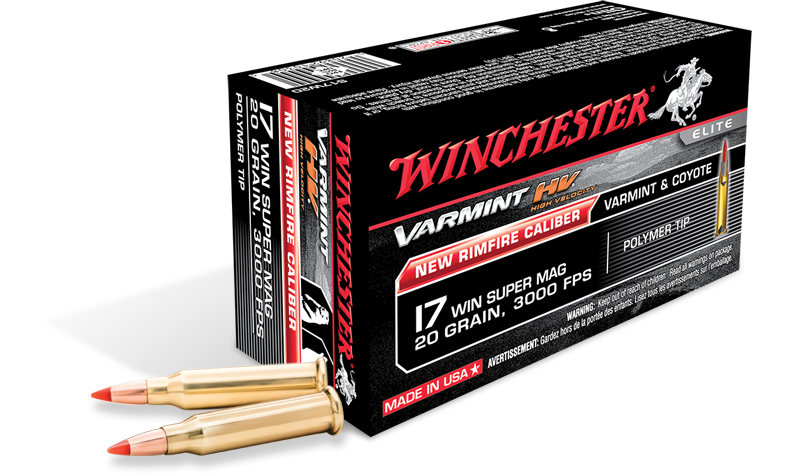 2-1/2 times the down range energy of 17 HMR
50% flatter trajectory and reduced wind drift compared to 17 HMR
The fastest rimfire in the world
Ammunition
0 Items
Cartridge
Bullet
Weight
Bullet
Type
Muzzle
Velocity
Muzzle
Energy
Rounds
Per Box
Usage
Symbol
Brand