Team Winchester and AA Target Loads Win Big at the 2023 Grand American
EAST ALTON, IL (August 17, 2023) —
Winchester continued its winning streak at the 2023 Amateur Trap Association (ATA) Grand American trap shoot held in Sparta, IL, crowning multiple Team Winchester champions. As the official ammunition of the ATA, Winchester also once again secured its famous
AA® shotshell
as the number one choice among all competitors.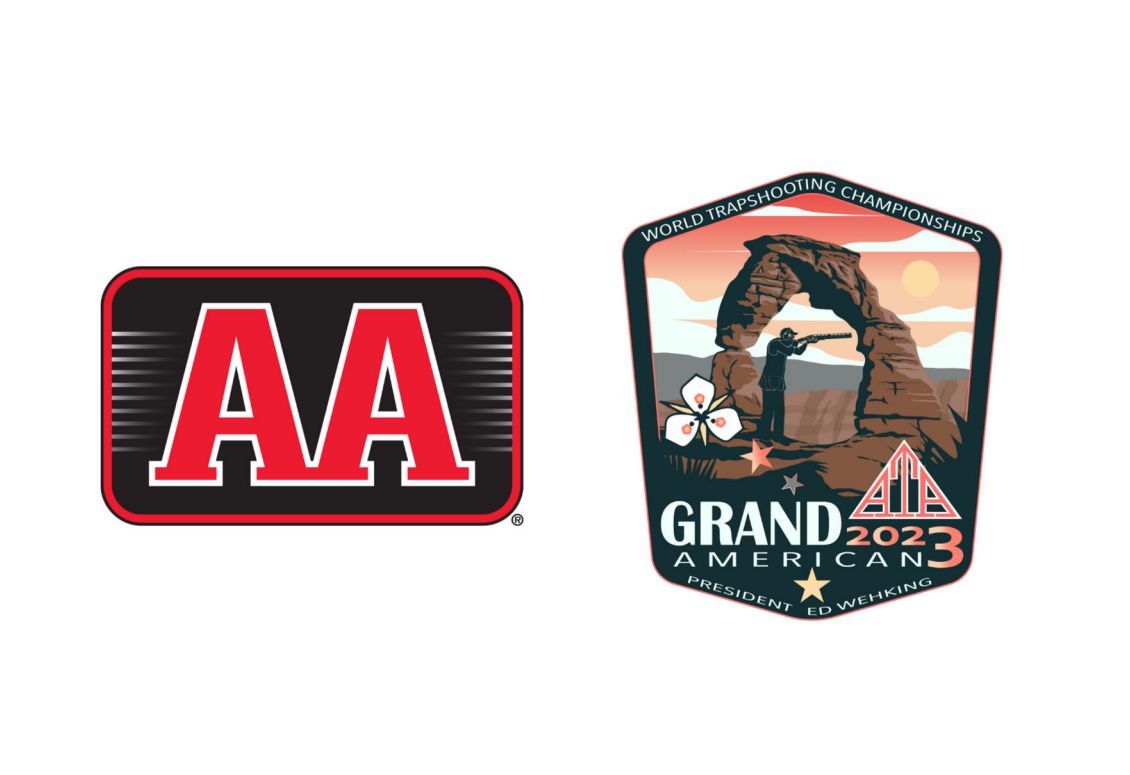 Team Winchester, led by the shooting of Matt Bartholow, Dagen Voightman and Keith Ditto posted high marks throughout the two-week event against some of the toughest competitors in the country.
Matt Bartholow cemented himself as the greatest doubles shooter in the history of trap shooting winning his third title in a row, a streak that started in 2021. Bartholow is the first shooter to win three consecutive titles adding to his record high of four. He finished the year with an ATA record of 99.81% ... that is percentage of hits versus misses. Matt also won six of the seven individual doubles events that make up the 2600 overall Grand American.
Dagen Voightman took the Grand American by storm in 2020, when he shot the first ever 400/400 in the history of the event. This year was no different. Dagen blazed his way through Junior Gold, winning six individual events and also locking up multiple other podium finishes. Dagen's greatest accomplishment of the 2023 Grand was the Clay Target Championship where he shot 200 straight in the event, and then followed that up with an 800-target shoot-off to claim the coveted ring.
"The Grand American is the true test for the world's best trap shooters. Congratulations to all the competitors and especially Team Winchester. Their accomplishments are historic and Winchester AA shotshells remain the top choice of ammunition at this historic event," said Jason Gilbertson, Director of Marketing for Winchester.
Team Winchester 2023 Grand American Highlights—
The 2600 ATA HOA Championship
1st - Dagen Voightman
2nd - Matt Bartholow
3rd - Keith Ditto
The 1000 Preliminary High Overall
1st - Dagen Voightman
2nd - Keith Ditto
The 1500 High Overall
1st - Dagen Voightman
2nd - Matt Bartholow
3rd - Keith Ditto
The Winchester Super 500 Singles
1st - Dagen Voightman
The Super 500 Doubles
1st - Matt Bartholow
About Winchester Ammunition
Winchester is the largest small caliber ammunition enterprise in the world and the leader in delivering innovative ammunition products to hunters, sport shooters, law enforcement, and the U.S. Warfighter. The 157-year-old Winchester brand is built on integrity, hard work, and a deep focus on its loyal customers. Learn more about Winchester by visiting Winchester.com or connecting with us on Facebook at Facebook.com/WinchesterOfficial.
Winchester: Committed to Safe, Legal and Responsible Firearm Use
As a global leader in the shooting sports and hunting industry, and a brand of 157 years, Winchester is committed to safe, legal and responsible firearm use. Winchester works with key groups like the National Shooting Sports Foundation on a variety of topics important to our industry, including training and education, and on specific programs such as Gun Owners Care and Project ChildSafe. Winchester will continue to support programs, organizations and individuals who promote hunting and shooting sports activities in a positive and responsible environment. Any use of firearms by youth participants should be done under the direct supervision of a parent, guardian or other responsible adult.
Gun Owners Care®
You care about safety. You care about preventing unauthorized access to firearms. You care about bettering your community, helping those in need, and conserving wildlife and wild places for generations to come. It's time for gun owners to tell their stories and show how they're making a difference. NSSF®, the trade association for the firearms industry, has established the Gun Owners Care® campaign to unite gun owners and the firearms industry in this common cause. Visit gunownerscare.org for more information.
---
Winchester Media Resources
For content and assets including image, video and document files for Winchester Ammunition products, please visit Winchester.MediaAssets.com.
For more information, contact media@winchester.com.