Edmunds, Daniel Highlight NSCA North Central Regional Sporting Clay Shoot
EAST ALTON, IL (September 1, 2023)
—Team Winchester sporting clays shooters made their presence known at the National Sporting Clay Association (NSCA) North Central Regional held at the Northbrook Sports Club in Hainesville, IL.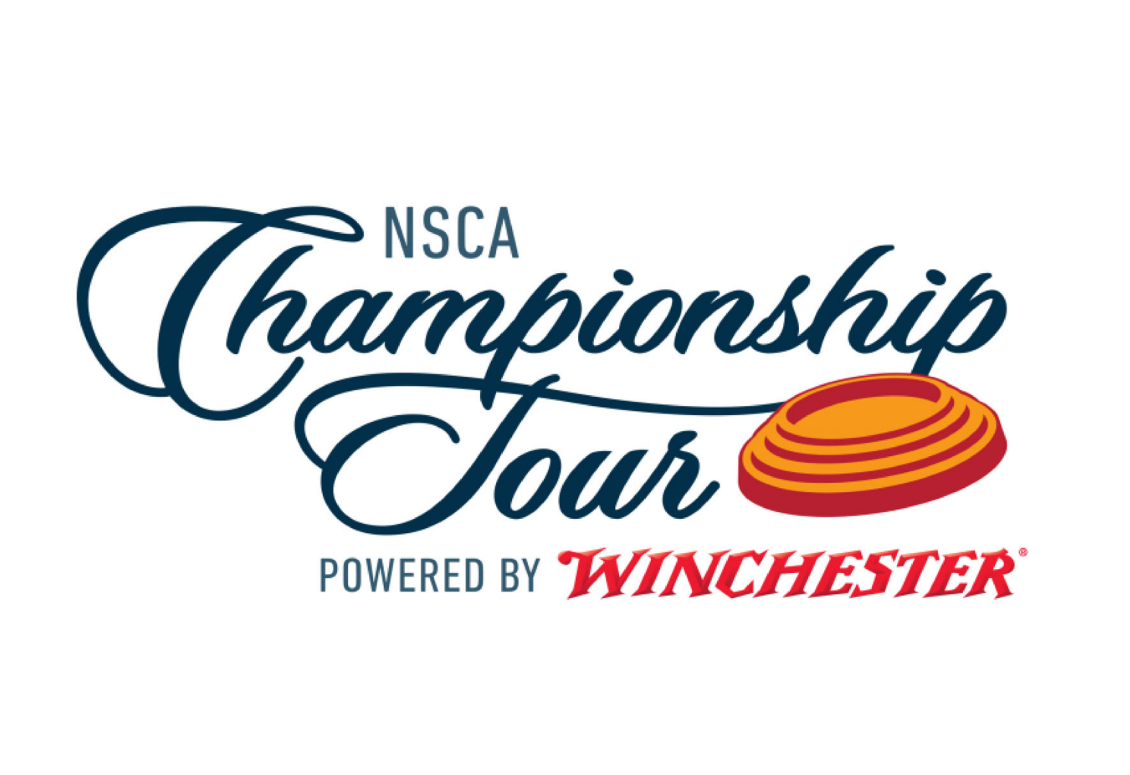 Team Winchester members Desirae 'Desi' Edmunds and Connor Daniel posted top scores among a stacked field of extremely talented competitors. Daniel continued his hot streak, winning the Sub-Junior Main event. His score also ranked high on the open leaderboard. Desi Edmunds shot consistently well all week, placing runner-up in the Winchester Ladies Cup. Winchester employee and Shooting Sports Coordinator, Donny Ballard, took home the win in the True Pair event with a perfect score of 50.
"The Northbrook Sports Club once again put on a tremendous shoot. It's a terrific venue that showcases the excitement of sporting clays," said Jason Gilbertson, Director of Marketing for Winchester. "We're proud to have Team Winchester and so many competitors at this event shooting the famous AA shotshells."
Team Winchester placements:
Connor Daniel: Sub-Junior main event champion, Sub-Junior prelim 3rd, Sub-Junior Super Sporting champion, Sub-Junior runner-up 5-Stand
Desi Edmunds: Lady FITASC runner-up, Lady Main Event 3rd, Winchester Ladies Cup runner-up
Zach Kienbaum: FITASC runner-up
Joe Fanizzi: junior FITASC 3rd
Donny Ballard: True Pair event champion
Winchester Ladies Cup placements:
Champion: Madison Sharpe
Runner-Up: Desirae Edmunds
3rd: Karen Miles
The North Central Regional is the fourth of five total regional shoots which make up the NSCA Championship Tour, Powered by Winchester. The season finale takes place this October in San Antonio, Texas at the 2023 NSCA National Championship where a new National Champion and Winchester Ladies Cup Champion will be crowned.
About Winchester Ammunition
Winchester is the largest small caliber ammunition enterprise in the world and the leader in delivering innovative ammunition products to hunters, sport shooters, law enforcement, and the U.S. Warfighter. The 157-year-old Winchester brand is built on integrity, hard work, and a deep focus on its loyal customers. Learn more about Winchester by visiting Winchester.com or connecting with us on Facebook at Facebook.com/WinchesterOfficial.
Winchester: Committed to Safe, Legal and Responsible Firearm Use
As a global leader in the shooting sports and hunting industry, and a brand of 157 years, Winchester is committed to safe, legal and responsible firearm use. Winchester works with key groups like the National Shooting Sports Foundation on a variety of topics important to our industry, including training and education, and on specific programs such as Gun Owners Care and Project ChildSafe. Winchester will continue to support programs, organizations and individuals who promote hunting and shooting sports activities in a positive and responsible environment. Any use of firearms by youth participants should be done under the direct supervision of a parent, guardian or other responsible adult.
Gun Owners Care®
You care about safety. You care about preventing unauthorized access to firearms. You care about bettering your community, helping those in need, and conserving wildlife and wild places for generations to come. It's time for gun owners to tell their stories and show how they're making a difference. NSSF®, the trade association for the firearms industry, has established the Gun Owners Care® campaign to unite gun owners and the firearms industry in this common cause. Visit gunownerscare.org for more information.
---
Winchester Media Resources
For content and assets including image, video and document files for Winchester Ammunition products, please visit Winchester.MediaAssets.com.
For more information, contact media@winchester.com.