New From Winchester 2016
Winchester, along with the rest of the entire hunting and shooting industry, has rolled into Las Vegas this week for this year's annual Shooting, Hunting and Outdoor Trade (SHOT) Show.
It marks the biggest gathering of the year for the industry and is where virtually all of the new products for 2016 from companies across the industry are unveiled. As usual, there is a lot of excitement centering around the Big Red W's latest offerings, not to mention that 2016 marks the 150th anniversary of the Winchester brand.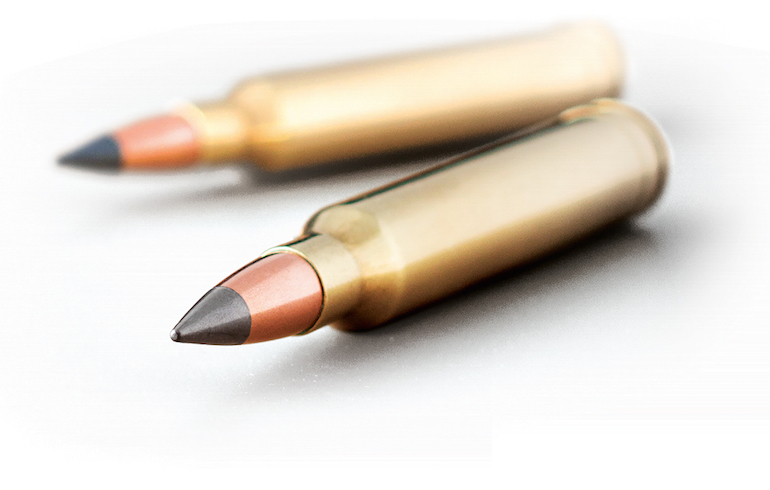 One hundred and fifty years! Not many companies can lay claim to such longevity in the marketplace.
But even the folks at Winchester, along with their many customers and fans, will be celebrating the historic milestone, you can bet the company will always be looking forward to creating innovations that continue to improve the way we hunt and shoot. A quick look at what is coming down the line for 2016 is proof of that.
150th Anniversary Commemoratives
Reaching a milestone like being one of the top recognized brands in your industry for 150 years has to be celebrated and in doing so, the folks at Winchester have been hard at work assembling some of the most collectible sets of ammunition products in history with classic Winchester artwork and embossed packaging. Initial sets will include ammunition in .270 Win., .30-30 Win. and .44-40 Win. as well as 12-gauge waterfowl loads in No. 2 steel. Look for more sets, special offers and even commemorative Winchester firearms to become available in limited quantities. Check back here frequently for updates.
Deer Season XP
Ammunition created to deliver peak performance and dedicated almost strictly for use on America's most famous animal—the white-tailed deer; was there ever any question it was going to become a hot item. Now developing a following, the Deer Season XP line will be adding 7mm-08 Rem., .30-30 Win. and 300 Blackout to its list of offerings.
USA Forged
A 100 percent made-in-the-USA steel-cased load that reduces the cost of high-volume shooting and training, is easier to pick up since magnets can be used and is totally safe to use on any range—indoor or outdoor—and in any gun has finally arrived for target shooters. Dubbed USA Forged, expect to see this ammo popping up at ranges across the country in 2016. It will initially be offered in 9mm Luger, one of the most popular handgun calibers there is.
Expedition Big Game
For big game hunters, Winchester's Expedition Big Game ammunition is loaded with the company's Accubond CT bullet, one of the most accurate and devastating cartridges for animals with thick hide and tough bone. It will be available in a host of the most popular big game cartridges for both North American big game and African plains game including .270 Win., .30-06, .300 Win. Mag., .338 Win. Mag and many more.
M-22 Subsonic
Winchester's new M-22 Subsonic is designed to function in semi-automatic firearms
while remaining subsonic from both pistol and rifle length barrels. The new M-22 Subsonic features a 45-grain Black Plated Lead Round Nose bullet that has the equivalent energy to full velocity 36-grain rimfire products. In addition, the M-22 Subsonic utilizes non-corrosive priming and clean burning powder for reduced muzzle flash. It is ideal for use in both suppressed and unsuppressed firearms.
Varmint X
Varmint X has developed a strong following among predator hunters since being introduced just a few years ago and this year Winchester improves its utility by adding both a .22 Hornet and .17 Hornet to the line-up. Perhaps the biggest news of all on the Varmint X front is the addition of a 3-inch 12-gauge shotshell loaded with BBs and designed using Winchester's amazing Shot-Lok technology, which delivers tight patterns and has actually been proven to add 10 to 20 yards of effective distance over standard shotgun loads.
And that's not all. Winchester has a number of other new offerings with news to come on all of them here at the Live the Legend blog.
Winchester Ammunition
A world leader in delivering innovative products, Winchester is The American Legend, a brand built on integrity, hard work, and a deep focus on its loyal customers.