Winchester History – The Legend Of King Buck
2016 marks a huge year for Winchester as the brand celebrates 150 years of existence. Visit Winchester's Live the Legend blog regularly for exciting product updates, tips to make your days afield more successful.
Today, we take a look at one of the most famous hunters ever tied to the Winchester name. It may surprise some people, but of all the famous hunters associated with the Winchester brand, perhaps none is as famous, or honored, as a dog.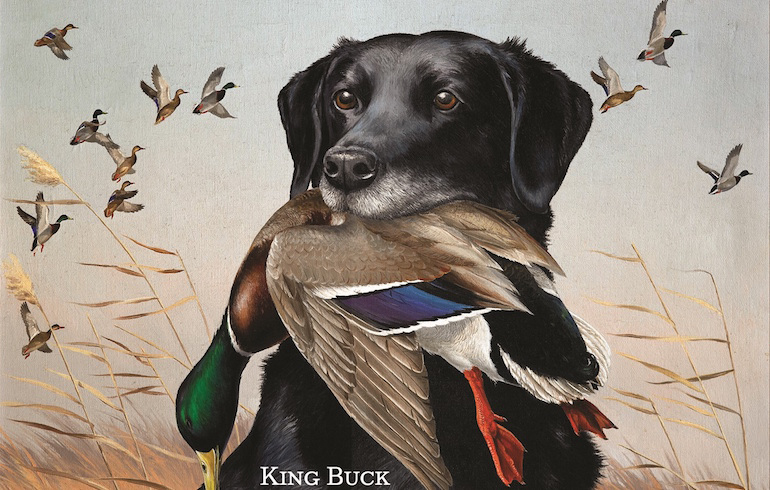 King Buck was no ordinary dog, not in the eyes of his owner John Olin, founder and president of Winchester's parent company, or his trainer T.W. "Cotton" Pershall, who led the black Labrador retriever to an impressive 83 finished national field trials out of a possible 85. Before or since, no retriever has completed more than 62.
As famous as King Buck was as a field-trial dog, when it came to hunting, he was just as accomplished in the field. John Olin, who knew a thing or two about such matters, was heard to brag that King Buck was "one of the finest wild duck retrievers I have ever seen. In spite of his intense field trial training, he loved natural hunting. He used his head in the wild, just as in trials. From his first wild duck shoot, he was beautiful to watch."
Even the field wasn't big enough to contain King Buck's reputation, however. In 1959, the Lab, by then retired and living a good life at Olin's Nilo Kennels, was bestowed perhaps the greatest honor a duck-hunting dog could aspire to when he was featured as the subject for the 26th Federal Migratory Waterfowl Stamp. Artist Maynard Reece's iconic painting shows King Buck in his element, standing regally with a mallard in his mouth.
To this day, it is the only Duck Stamp not to have featured a species of waterfowl, and is arguably the most famous duck stamp of them all.
Winchester Ammunition
A world leader in delivering innovative products, Winchester is The American Legend, a brand built on integrity, hard work, and a deep focus on its loyal customers.