How to Not Run out of Space for Taxidermy
My parents and family have given me a hard time for years that I have way too much taxidermy! In my opinion, there is no such thing. However, the walls in my home are starting to disagree.
Every single mount has a backstory, an adventure, a memory that I will cherish forever. But when space becomes limited, I decided to start looking for alternative methods to hang mounts. Lowering the number of animals I mount would be one option, but I was still hoping for an alternative- and I found it.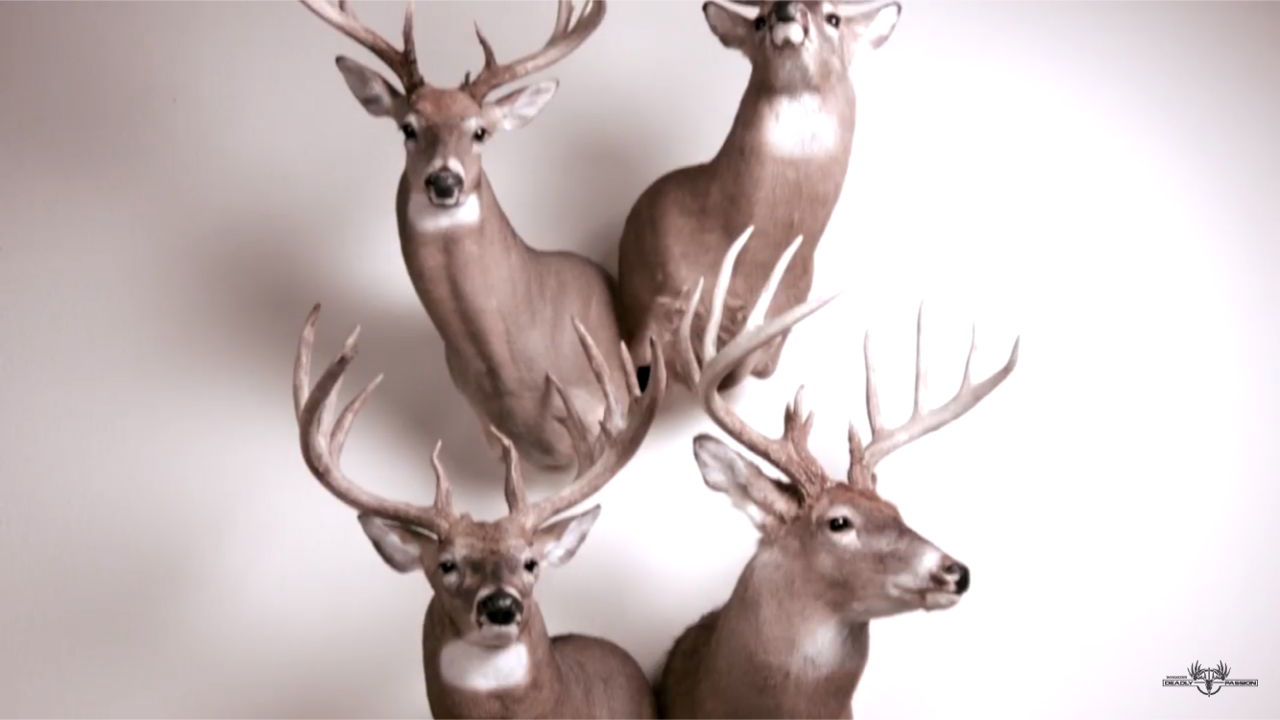 Lowering the number of animals I mount would be one option, but I was still hoping for an alternative- and I found it.
A full range hanging system not only allows more room on walls for taxidermy, but the positions of the mount can be changed as well. I often have a hard time deciding which way to pose a mount, but luckily with this system you can adjust each mount however you need and switch them back and forth. I'm sure there are other hunters out there who have made bad choices on their taxidermy form position, But, once it's in their home they wished they could go back and change it. Well unfortunately mounts aren't easy to change, but having a system that can move them around is.
As if these Full Range Hanging System mounts weren't nice enough, they announced this year at ATA a way to utilize home corner spaces. My home is maxed out on space to the point that the corners will be happily utilized. There are many people out there with similar space issues that can appreciate how helpful these corner mounts will be in their home, den or office area. All mounts are easy to put up and simple to adjust on the fly.
Another great option if you're running out of room for shoulder mounts would be to switch over to European skull mounts. I absolutely love these and there are so many ways you can decorate them. They can be beaded, like Jana Waller did for my Grandma Rose's big Colorado mule deer. I've also seen them painted, dipped in camo, and even swapped out for a glass skull with a light behind it that I absolutely love. To hang these, I like to use a Skull Hooker as they are simple to use and very effective. Skull Hooker makes a wall mount and also a table mount in case you have other options like a desk or counter to set your European mount on and save a little wall space.
Melissa Bachman
With a degree in broadcast journalism, Melissa set sights on a career in the outdoors. Traveling over 300 days a year to shoot for Winchester Deadly Passion, Bachman considers this her "dream job." With a love for children, industry trade shows and the great outdoors, she films around the world for her adrenaline-pumped series.