The Bartholow Brothers Victorious at The Grand American - Again
This month the Bartholow brothers swept into Sparta, Illinois, once more for the Grand American World Trapshooting Championships; and once again, through skill, determination, years of practice with Winchester ammo, and great good fortune, they picked up a basketful of trophies.
The South Dakota brothers, Foster, 30, and Matt, 28, seem to amass an increasing number of titles at every year's championships, and this 119th edition was no exception. Last year they took home 25 trophies. This year, it was 28. Out of 24 individual and pairs events, the brothers Bartholow were champions in 12, along with being runners-up in seven, and taking third places in four others. And every one of the of shells they fired were Winchester competitive-shooting ammunition.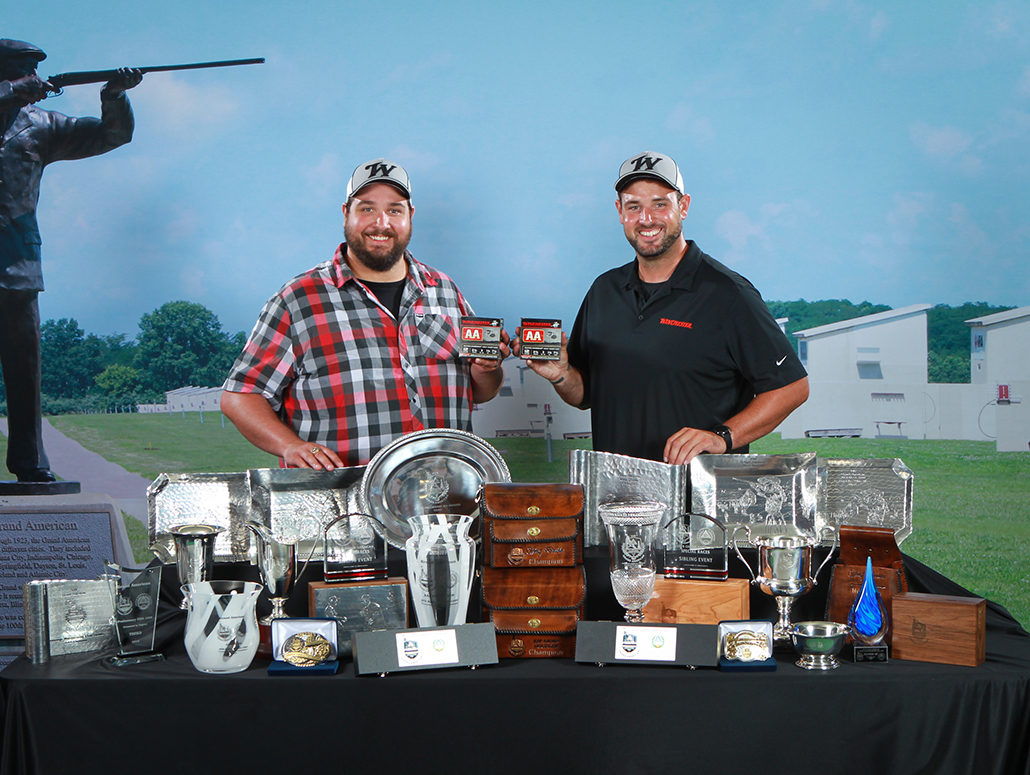 It was in a youth trap league, at ages 14 and 12, where the boys's competitive careers began. But they credit their father, Bud, a former AA baseball player, for creating the practice routine that has led them to their championships. Bud emphasized to Foster and Matt that the key was to focus on each target as it appeared in front of them, and not think about any other: "loss" or "dead," before or after, don't have any effect on the one you are trying to break.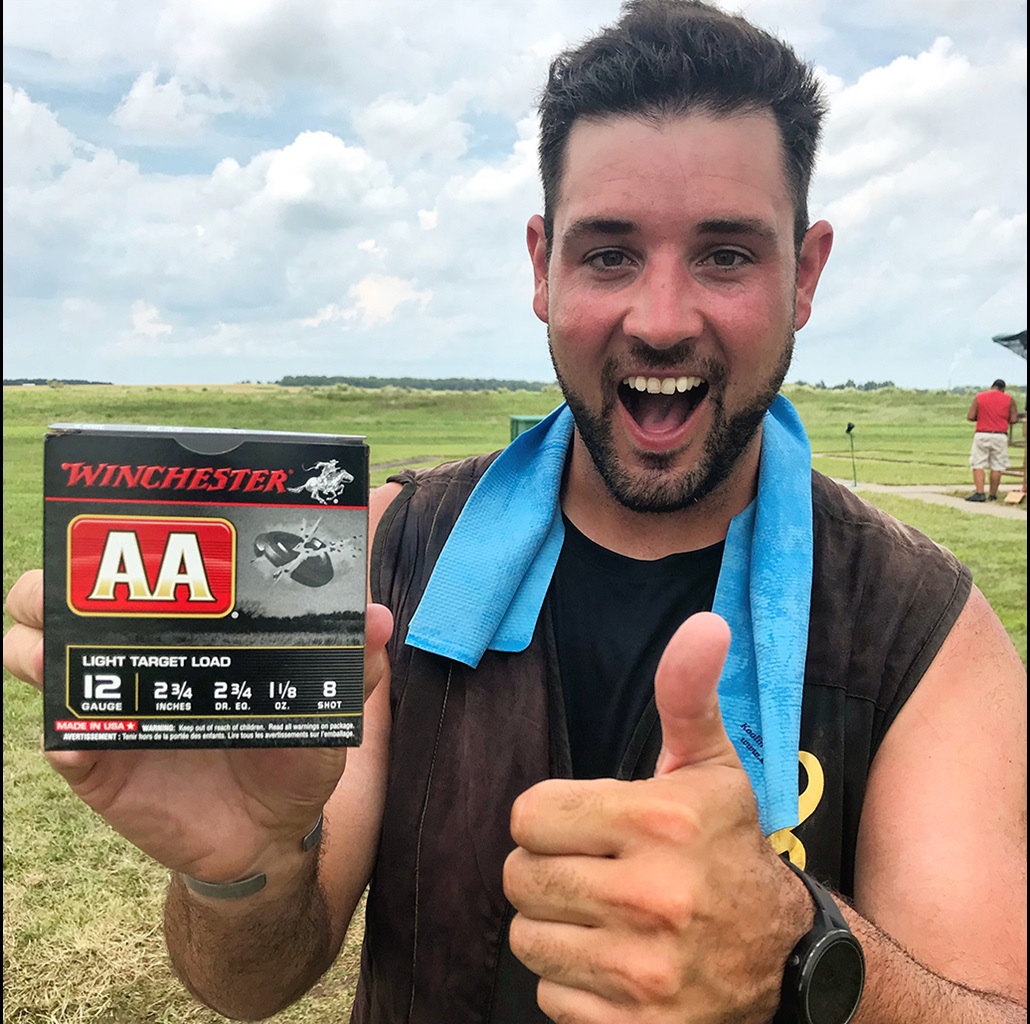 This year, the Bartholows did not hit the ground running at the Grand, but were sprinting before they ever got there. Both certified hunter-education instructors, the brothers are also always contributing to their sport to make the world of trapshooting a better place. They did that this year by hosting a large youth clinic at Grandpa's Gun Club in West Point, Iowa, ahead of the championships. Before the clinic ended, several hundred people had attended; and the brothers worked in the heat for two straight days, helping to teach novices and veterans alike.
In Sparta, the brothers practiced what they preached, shooting the way they teach the students at their clinics. They shot for the full 11 days of the Grand, counting with every trigger pull on the repeatability of their Winchester AA cartridges.
"Matt and I," says Foster, "have tremendous confidence in our products, and have trusted Winchester AAs's performance, consistency, and reliability through the years and thousands upon thousands of rounds. Whether it's 'practicing with a purpose,' or under the lights in a shoot-off at the Grand American, we both know Winchester AA's will continue to perform to keep us at the top!"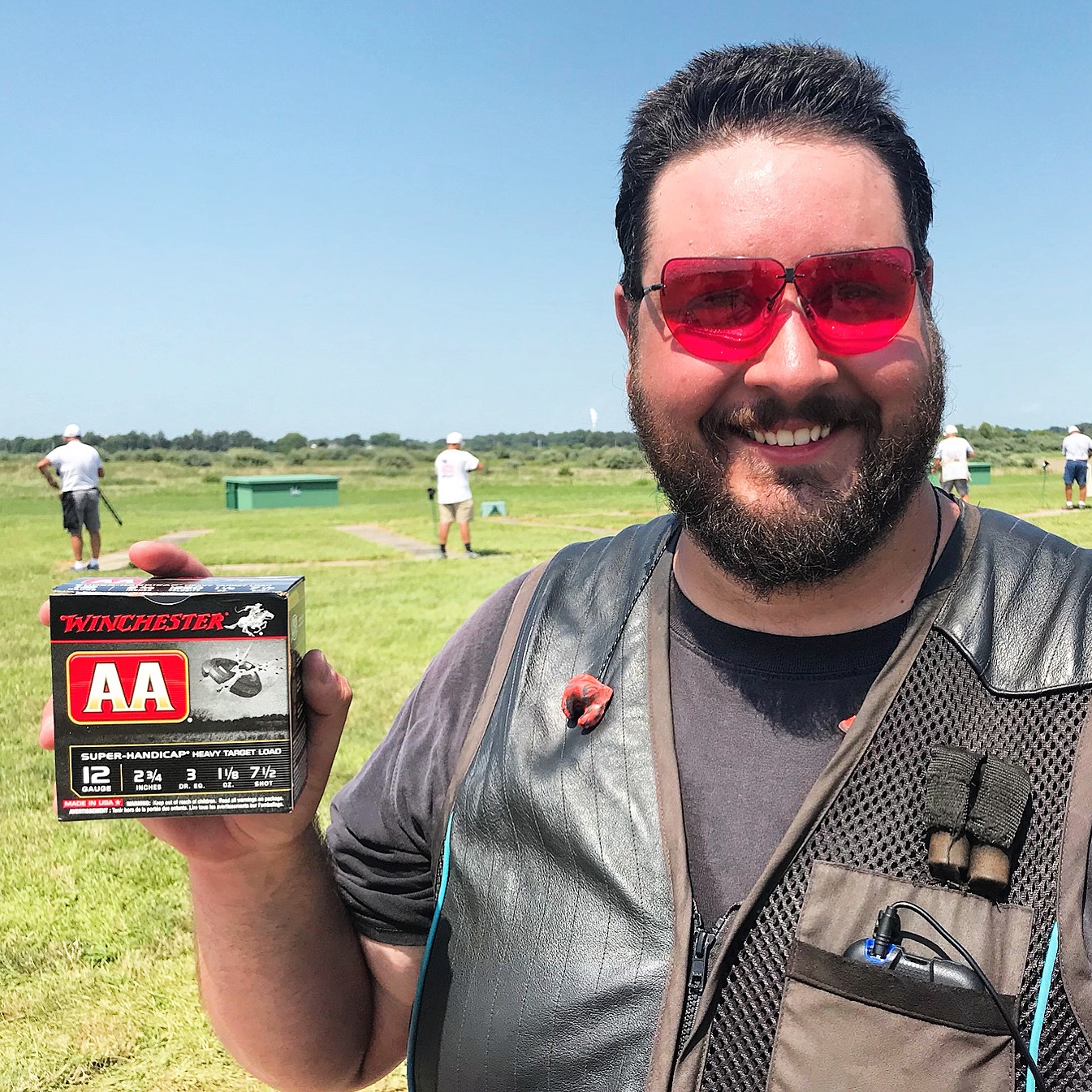 As storied members of Team Winchester, the Bartholows never have competition far from their minds, and the past is only prologue for the next event. Nonetheless, they will take time to offer more clinics to bring trapshooting to more people, and to pursue game in the field, Matt enjoying dove shooting, while for Foster everything, whether winged or antlered, is what he likes hunting most. He even guides for turkeys in the spring.
The Bartholows will engage in a little healthy sibling rivalry, seeing which brother can outshoot the other in their very serious "practice with a purpose" sessions as they count down the days to the 120th Grand American, certainly the "must do" of their competitive year. They are looking forward to stepping up to the yardage lines once more, knowing their Winchester products and dedicated training will have them at their competitive peak, again.
A world leader in delivering innovative products, Winchester is The American Legend, a brand built on integrity, hard work, and a deep focus on its loyal customers. Learn more about the history of Winchester by visiting Winchester.com or connect with us on Facebook at Facebook.com/WinchesterOfficial.
Winchester Ammunition
A world leader in delivering innovative products, Winchester is The American Legend, a brand built on integrity, hard work, and a deep focus on its loyal customers.